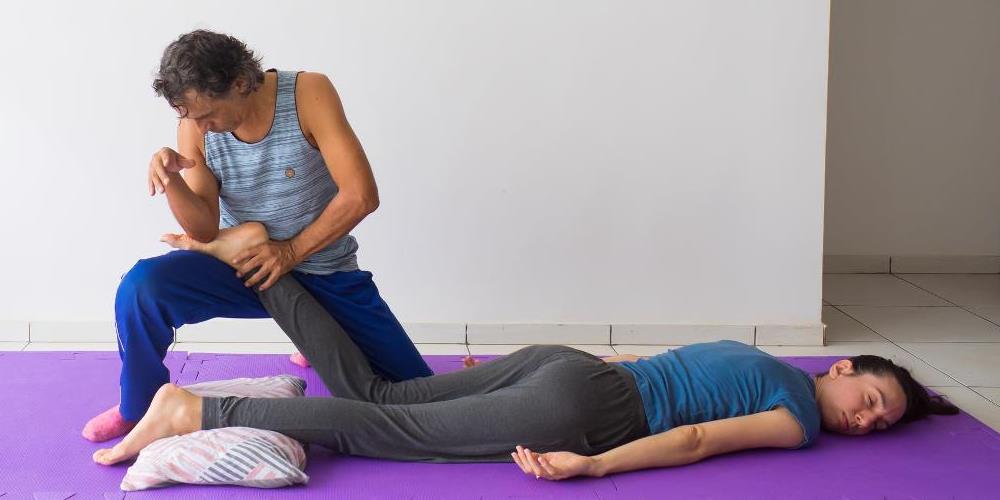 Carrying out a Thai Massage in the prone position (the receiver lying face-down, on the belly) gives good access to the plantar regions of the feet (the bottoms or soles of the feet) and is ideal for quite a range of Thai ankle and foot massage manipulations.
As for giving acupressure, the prone position gives options to either massaging both feet simultaneously, or massaging one foot at a time. I would typically apply pressure with my thumbs, knuckles, elbows, and knees on the various acupressure points along the Sen Energy Lines of the feet.
This position also allows for lateral stretches of the ankles and feet, which are best carried out by cupping the heels with the hands, and subsequently leaning in with your bodyweight.
The prone position also allows for barefoot massage techniques carried out on the feet of the receiver. See some examples in the following three pictures.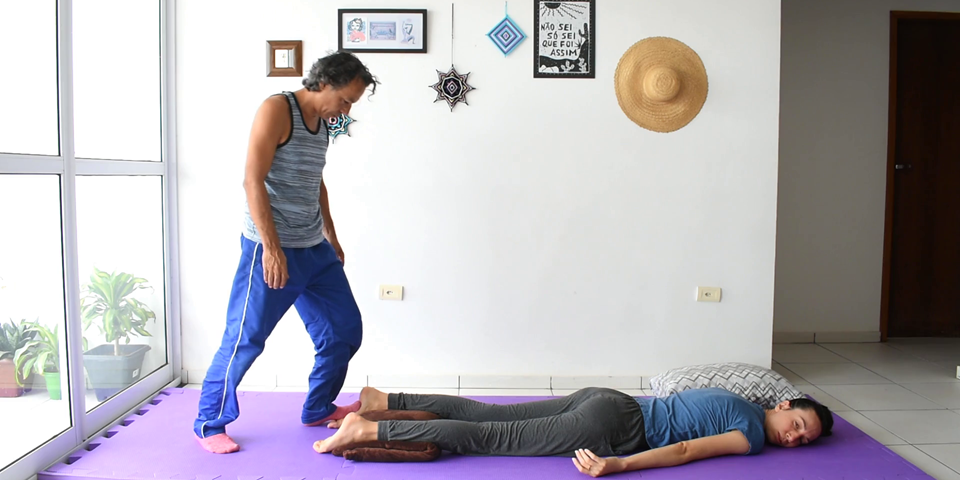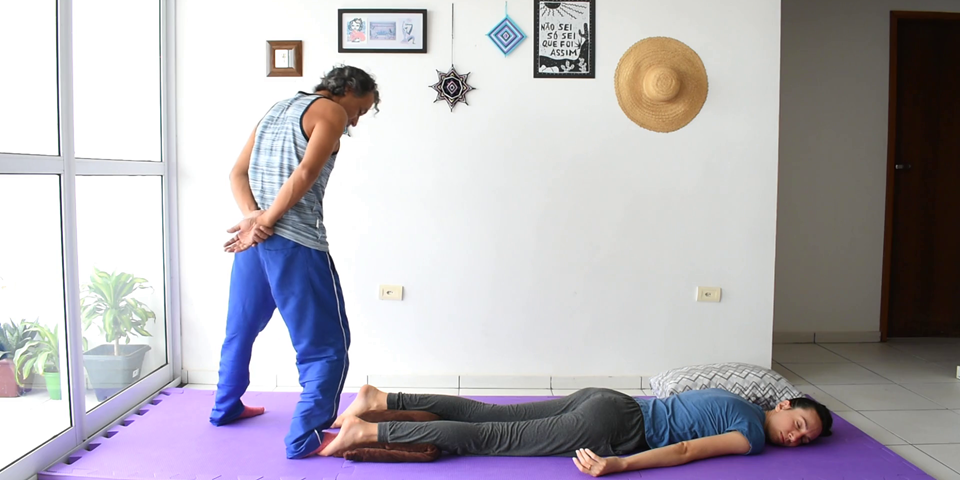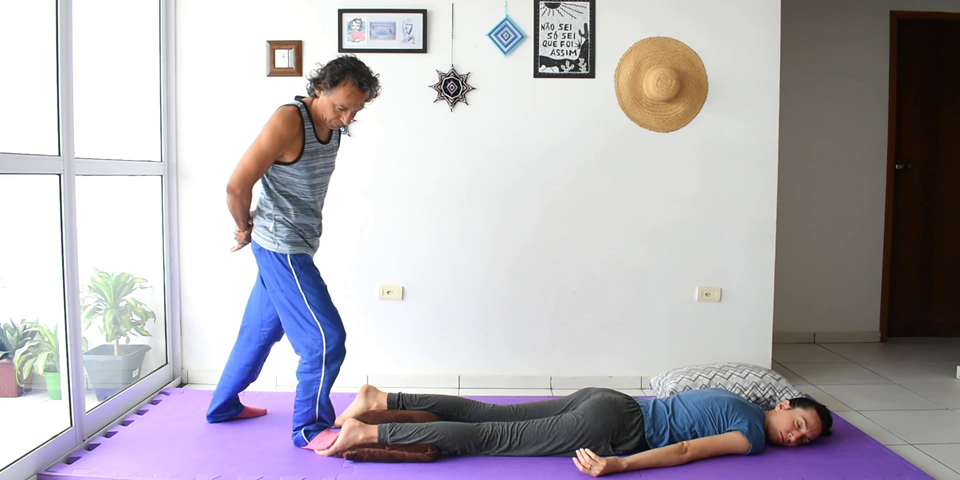 Personally, I find the prone position (in this case with the lower part of the leg lifted), one of the best positions to mobilize the feet and ankles.
It's a good, relaxed position for me to work in, and it gives excellent access to the full range of motion of the feet and ankles of the receiver, being able to rotate the feet well, and to perform plantar flexion and dorsiflexion stretches.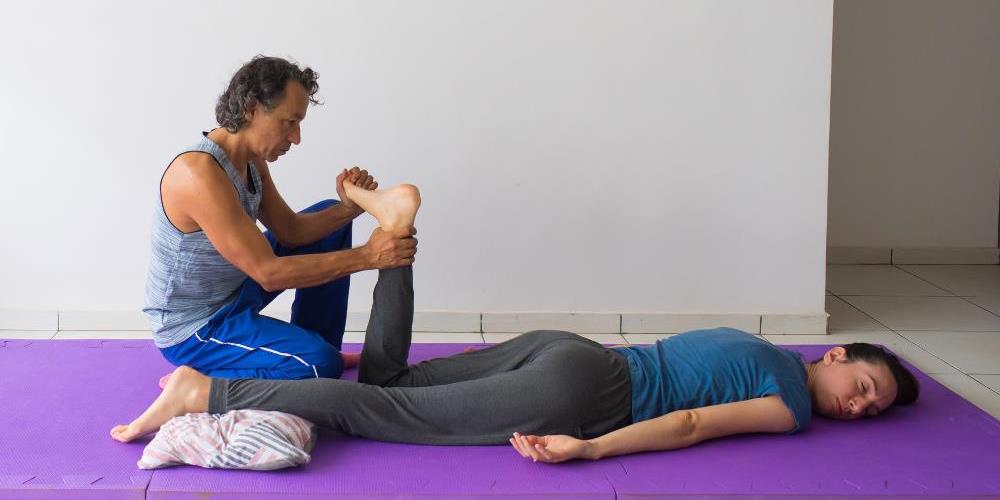 If you want to see more on Thai Ankle and Foot Massage manipulations in the prone position, just check out the video below for an example of what you can do with the feet and ankles.
---