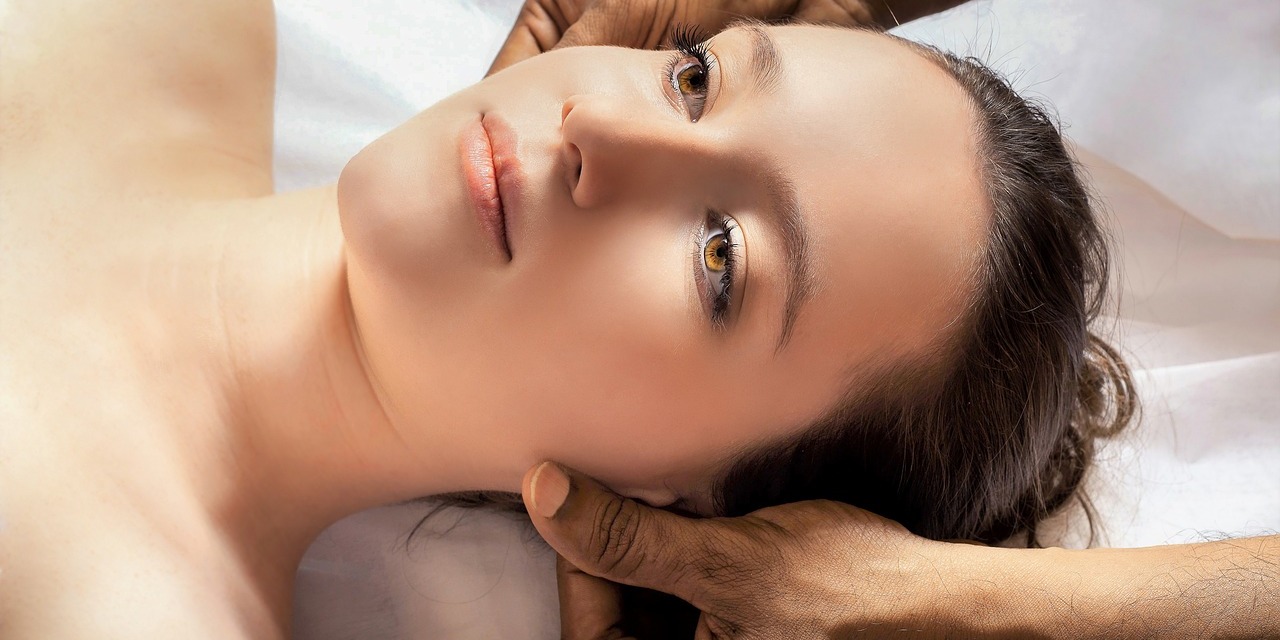 Indian Head Massage, also called Champi, Champissage, or Shiro Abhyanga (Shiroabhyanga), is part of the traditional Indian Ayurveda healing system, and has become a popular item on Spa & Wellness treatment menus around the globe.
The same counts for Singapore, where it's not only readily available as a Spa treatment offering, but also as a training course option at several Spa & Wellness and Massage training centers.
What is Shiroabhyanga or Indian Head Massage?
This massage is one of the most used Ayurvedic massages for stress and pain relief. Indian Head Massage is a treatment of the head, neck and shoulders, applied also in more therapeutic conditions like, for instance, frozen shoulder, spondylosis, whiplash, and migraines, among other discomforts or illnesses.
Indian Head Massage is still very much integrated with everyday life in India, being traditionally a family ritual with the techniques passed down across generations. Until today you can see this modality being offered at a barber's shop or even being practiced at weddings and births.
The treatment is given typically with the receiver sitting or lying down (face up) and fully clothed. The therapist uses hands and fingers to knead, rub and press the neck, shoulders, upper back and scalp using Ayurvedic balms and oils if necessary. A typical massage can last up to 45 minutes.
Training Course Curricula
The best known Indian Head Massage training curricula in Singapore that result in accredited completion certificates are those of ITEC and WSQ. These two types of study curricula are usually offered at Spa & Wellness academies. The third type of curriculum we find at Ayurveda schools and academies, which then are proprietary in-house certificate trainings.
ITEC Curriculum
ITEC is the International Therapy Examination Council, headquartered in the United Kingdom. ITEC provides leading international qualifications, specializing in Beauty & Spa Therapy, Hairdressing, Complementary Therapies, Sports & Fitness Training and Customer Service with centers in about 39 countries.
The Level 3 Diploma in Indian Head Massage consists of three main sections: Anatomy & Physiology, Indian Head Massage and Professional Conduct & Business Awareness. The training generally takes between 150 hours and 250 hours depending on the course provider.
Indian Head Massage subjects:
History and concepts of Indian Head Massage;
Effects and benefits of Indian Head Massage;
Recognizing common ailments & contraindications;
Learn the position of the chakras;
Massage technique application & draping procedures;
After-treatment follow up;
Efficient preparation of the workplace;
Client assessment & consultation;
Proper hygiene & professional image;
Keeping log records.
WSQ Curriculum
WSQ is the Singapore Workforce Skills Qualifications system, a national credential system that trains, develops, assesses and certifies skills and competencies for the Singaporean workforce. Training programs developed under the WSQ system are based on skills and competencies validated by employers, unions and professional bodies.
The WSQ curriculum for the Indian Head Massage course is called WSQ Provide Indian Head Massage. It's a hands-on massage training, and provides the knowledge and skills in providing Indian Head Massage with Spa & Massage therapists as its target group. After this massage course, learners are able to apply Indian head massage services at spas or massage workplaces.
Indian Head Massage subjects:
Ensuring a safe and hygienic workplace, providing a suitable environment for Indian Head massage;
Purpose and types of oil used for Indian Head Massage;
Using a combination of traditional Indian and westernized techniques applied with the client in a seated position to promote blood & lymphatic flow to the head, neck and shoulders;
Meditation and deep breathing based on Eastern traditions to balance the higher chakras for relief of stress and tension;
Consultation with the client to confirm suitability for the treatment including assessing contraindications, carrying out visual assessment, benefits & effects, and reviews & updates of the client profile;
After-care advice to sustain the effects of treatment.
Proprietary In-house Curriculum
These curricula are created by the various individual Ayurveda schools and academies. Sometimes offered as a single training course, other times as part of larger Ayurveda training programs. The contents of these curricula differ from school to school.
Indian Head Massage Trainers
Below you we list the training schools and centers in Singapore we've found that offer Indian Head Massage classes and training courses.

Established since 1978, Aesthetics International Academy is a pioneer in the beauty industry, with more than 35 years of experience in education. The academy pr
[Read More...]
Aesthetics Lab Professional Skills Academy (Alps academy) provides professional beauty therapy training, such as Aromatherapy Courses, Massage Therapy Courses,
[Read More...]
The Bali International Spa Academy (BISA) in Indonesia offers a broad variety of international professional spa massage, bodywork and aesthetics education, incl
[Read More...]
EAMT AromaBeauty & Massage Training School runs training centers in Canada, Taiwan and Singapore, and is specialized in aromatherapy and massage trainings.
[Read More...]
Global International Beauty Cosmetology operates in Singapore and in the UK and offers both treatment services and training courses for the spa, massage and cos
[Read More...]
The Jamu Spa School offers education in professional spa and massage training. Offers Indonesian, Western Spa style and Thai Massage training, among other bodyw
[Read More...]
Nusa Dua Spa in Nusa Dua Jimbaran offers spa treatments and spa training courses, such as Balinese massage, Ayurvedic massages and treatments, and aesthetics an
[Read More...]
OM Vedic Heritage Centre collaborates with The Arya Vaidya Pharmacy (AVP), Coimbatore (India), and offers holistic and authentic wellness of the body, mind and
[Read More...]
The Reeva Spa School in Bali is a full-service spa massage treatment and learning center offering a wealth of bodywork course modalities, including Thai Massage
[Read More...]
Sekar Jagat Spa Bali, founded by Ms. Ibu Indri, offers a variety of spa treatments and training courses in Nusa Dua, Bali.
[Read More...]
The Singapore Spa Institute offers a broad range of Spa and Wellness courses and training in Asian and Western style bodywork. Specialized in WSQ qualified trai
[Read More...]
The SOHA Institute, School of the Healing Arts was previously known as TCM Professional Centre. The Institute houses two departments – Department of Humanitie
[Read More...]
The Spa Bali International Academy (SBIA) is an integrated learning facility for aspiring spa therapists to gain nationally accredited certification for employm
[Read More...]
Spatec Academy is an aesthetic, beauty and spa training & education institute in Singapore, established in February 2002.
[Read More...]
Top to Toe Beauty College was founded in 1981, being an early pioneer of beauty education in Singapore. Over a period of 30 years, Top To Toe has successfully c
[Read More...]
Union Yoga Ayurveda offers Yoga classes and trainings, Ayurveda training courses, Ayurveda consultations and treatments.
[Read More...]
---
---
Related Topics