Published | Updated February 25, 2019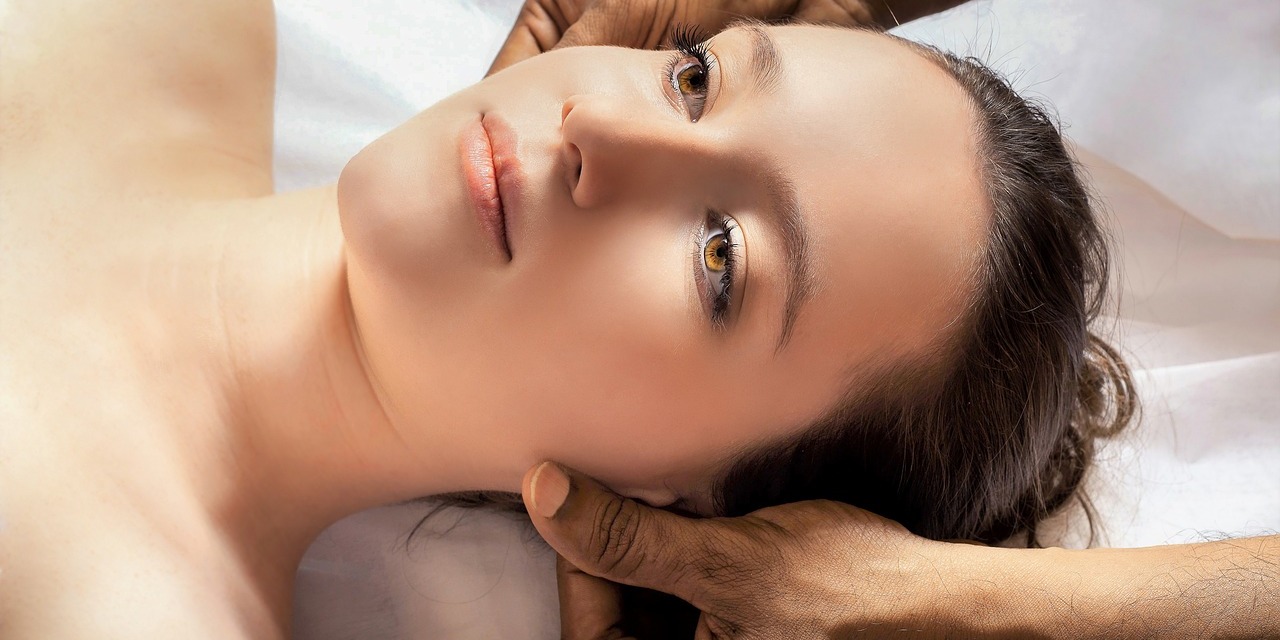 Indian Head Massage, also called Champissage, Champi or Shiro Abhyanga (Shiroabhyanga), has become a popular part of Spa & Wellness centers treatment menus, offerings and services around the world.
The same counts for Thailand, where it's not only increasingly available as a Spa treatment offering, but also as a training course option in Thai Spa training centers.
Indian Head Massage is one of the most popular ayurvedic massages for stress and pain relief. It's a massage of the head, neck and shoulders, applied also in more therapeutic conditions like, for instance, frozen shoulder, spondylosis, whiplash, and migraines, among other discomforts or illnesses.
The head massage is given typically with the receiver in the sitting or supine position (lying down face up). The masseur/masseuse uses hands and fingers to knead, rub and press the neck, shoulders, upper back and scalp using Ayurvedic balms and oils if necessary.
In this article we list the Thai Massage Schools and Spa trainers in Thailand that offer Indian Head Massage classes and training courses.
The Baimint Spa Academy in Bangkok is mainly focused on training of students for the Spa industry in the health and beauty sector. The academy offers both Tha
[Read More...]
The Bangkok Beauty and Spa School is an institute of non-formal education of private Thai Bodywork vocational training. The school offers a broad variety of T
[Read More...]
Chiva Som has won many prizes for being the best Spa Educator in Thailand. In fact, the academy offers an vast amount of Spa & Wellness training courses a
[Read More...]
Harmony House offers Energy Healing and Massage Training Courses at Khanom Beach (Surat Thani), Thailand. Training courses are given by Master Jet Lie. The pl
[Read More...]
MakeSents in Bangkok offers Aromatherapy Spa Products and Professional Spa Training.
[Read More...]
The PANVIMAN Spa Academy is part of the Panviman Group of Resorts. The group represents a "Boutique Group of Resorts" with International Hospitality Stand
[Read More...]
The Spa of Siam School in Bangkok was founded in 1993 and offers a range of Thai and other Asian bodywork courses, as well as Western Spa courses.
[Read More...]
The school near Patong Beach is a sister school of the Suai Thai Massage School and focused on courses of spa modalities like Thai Facial Massage, Thai Herbal
[Read More...]
The Oriental Massage and Training Center is located in Pattaya South and offers a variety of health massage services such as Traditional Thai massage, foot ma
[Read More...]
Spa Management education provider. Offers both Thai, Other Asian and Western bodywork courses. Additionally, the academy offers Thai Traditional medicine prog
[Read More...]
---
Related Articles