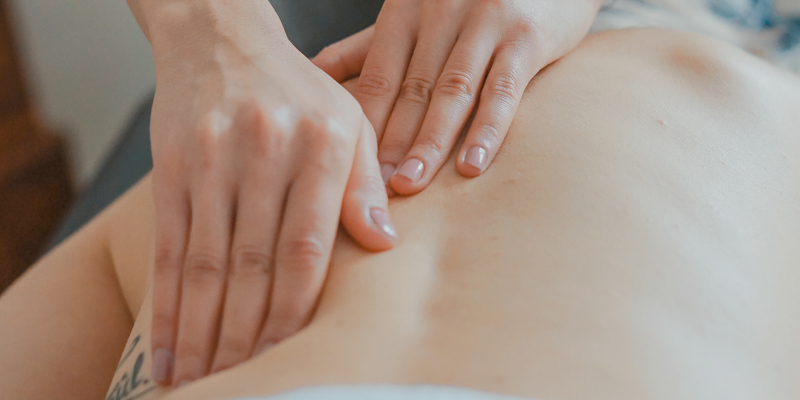 Thailand has a growing and flourishing Spa & Wellness industry. In fact, the Thai government policy since 2004 has been to promote Thailand as the medical and spa capital of Asia.
Subsequently we see that Thai Spa schools and academies have grown also and offer an increasing variety of bodywork courses. Those courses are not limited to Traditional Thai Bodywork only.
Training courses for Western based Sports Massage, Swedish Massage, and Lymphatic Drainage Massage, to name a few, have clearly become more frequent in the curricula.
In this post we list the Thai Massage schools and Thai Spa academies in Chiang Mai that also offer Swedish Massage courses.
Baan Tasala Chiangmai
Baan Tasala Chiangmai offers a variety of Thai Massage and other Thai bodywork courses, notably so-called Thai Fire Therapy (Yam Khang). The school additionally offers Spa Swedish and Hot Stone Massag
[More details...]

thaimassagetrainingcenterchiangmai.com

facebook page
Chiang Mai Spa Academy (CMSA)
The Chiang Mai Spa academy is a school focused on the education and training of beauty and spa therapists. The academy in Chiang Mai offers a vast range of Thai Healing Arts and Western style Spa cour
[More details...]

cmspaacademy.com

facebook page
Chiida Spa
Chiida Spa is a Spa Wellness center, resort and retreat and additionally offers Spa products and Spa & Massage trainings. Chiida has branches in Chiang Mai (Sukantara Cascade Resort & Spa) a
[More details...]

chiidaspa.com

sukantara.com
Health Lanna Spa
The Health Lanna Spa in Chiang Mai is a luxury day-spa offering  a vast range of both Thai and Western Spa & Wellness treatments. Additionally, the Spa has a Spa Training Academy attached to it.
[More details...]

healthlannaspa.com

facebook page
Spa Mantra
Spa Mantra is a Thai Spa and Wellness center and a branch from the ITM Chiang Mai Thai Massage school. Connected to the Spa treatment center is a Thai Massage and Bodywork academy with both Western, T
[More details...]

spamantra.com

yoofai.com

facebook page
Thai Heritage Spa
The Spa offers training courses in both Thai and Western bodywork modalities, including Spa Management training. Training options in Bangkok, Chiang Mai, and Macau (China).
[More details...]

thaiheritagespa.com
Thai Oasis Spa & School
Oasis Spa is a group of Spas with branches in Chiang Mai, Phuket, Pattaya, and Bangkok. Education is fundamental for Oasis Spa. They offer a wealth of Thai, other Asian, and Western spa, beauty and bo
[More details...]

oasisschool.biz

facebook page

oasisspa.net

More eBooks? Check out
our complete collection
.
---
Recommended Articles
---