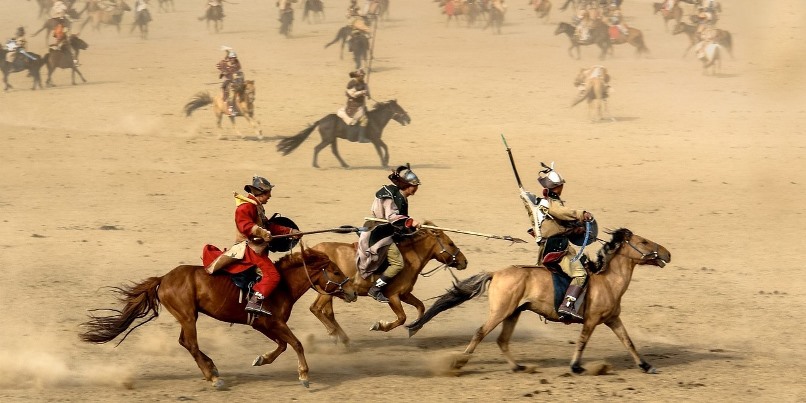 Chua Ka (also written Chua-Ka or Chua K'a) is thought to be a traditional Mongolian full body self-healing technique with the aim to relieve oneself from trauma and emotional blockages through deep tissue massage. Apart from use as self-massage, the treatment can also be applied by a therapist or healer.
The words Chua Ka are from a Chinese dialect and apparently mean "cleaning stick." Another label attached to Chua Ka Massage is "cleansing the bones." The idea behind the latter is that all muscles need to be detached from the bones, that is, adhesions need to be cleared in order for nerves to be able to "listen to" and instruct muscles properly for optimal functioning.
Chua Ka work was brought to the attention by Oscar Ichazo (1931 – 2020) in the 1960s, who labeled the massage Chua K'a Bodywork®. Oscar was a Bolivian-born philosopher. Nevertheless, although claimed to be ancient, there are no written records of Chua Ka before Oscar Ichazo mentioned and taught this massage.
In any case, applying Chua Ka therapeutic massage is based on the idea that fears, trauma, stress, and so on, create muscle tensions and pains, and by getting rid of the physical discomforts or illnesses through massage, underlying emotional issues will be released also.
It's said, that in the past, it was notably used by Mongolian warriors and/or nomadic Hun warriors (some sources even say that Chua Ka was designed by and for the sake of warriors) to get as fit as possible and to enter the battle without fears and traumas. A note here: there's some debate if the Mongolians can be called descendants of the Huns, so to avoid inaccuracy we name both groups as using or having used this self-massage modality.
It was also believed that Chua Ka would bring body and mind to a heightened state of awareness, sensitivity, and calmness, which were considered important properties during conflicts and wars.
Apart from using the hands to administer the massage, it includes using stones and sticks ("cleaning sticks") to manipulate the body. In the form of Chua Ka as taught by Oscar Ichazo, the Chua K'a Bodywork procedure consists of a complete massage of 27 zones of the body, followed by rolling of the skin, and ending with the application of the Ka (k'a) stick.
---
---
Related Articles
---