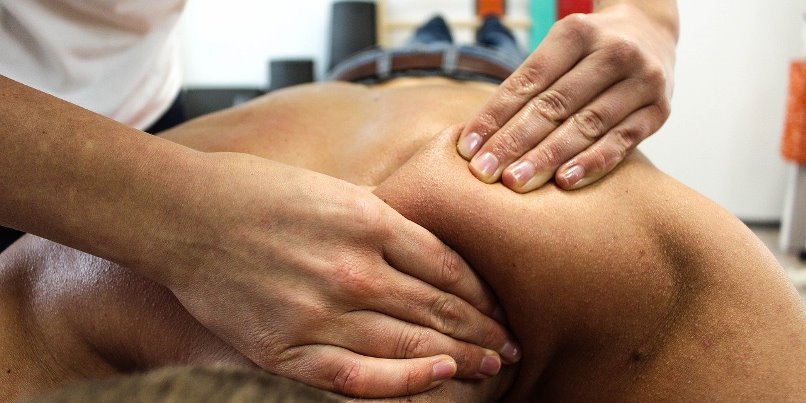 Massage in Russia has a history of centuries and although the label Russian Massage is widely used (outside of Russia), there is in fact no specific Russian Massage treatment modality, except for perhaps the Venik Massage applied in the Russian public bath houses (the so-called Banyas).
What is called Russian Massage consists of a wide range of blended massage techniques and methods derived from India, China, Egypt, Tibet, and Russia itself, complemented with modern massage and science-based soft tissue manipulation techniques.
Thus, in Russia it will be hard, if not impossible, to find "Russian Massage," yet, if you would look for Connective Tissue Massage, Deep Tissue Massage, Point Massage, Sports Massage, or Reflexology Massage you will easily find treatment offerings with its specific Russian touch.
In any case, massage is a very common practice in Russia, notably applied as a medical treatment, and as such often connected to medical clinics and hospitals, both as a healing and a rehabilitation modality. Besides that, you will find Russian Massage treatments offerings (and the Venik Massage) in the Banyas.
In the West, Russian Massage came in the picture in the time of the Soviet Union where it appeared internationally on large sports events being applied for Russian athletes. Subsequently, Russian Massage was seen as a system of sports massage, although, as already said, in Russia it's rather seen as a general therapeutic modality to treat a wide range of pathologies, not only applied for muscle relaxation and such.
Russian Massage uses a variety of massage techniques to manipulate soft tissues, such as petrissage, stretches, effleurage, friction, vibration, tapotement (percussion), and acupressure, to name the most common techniques.
Treatments are considered to be beneficial for a vast range of health issues, such as musculoskeletal, cardiovascular, gastrointestinal, neurological, and gynecological disorders, but it's also widely applied for rehabilitation and generally for stress and anxiety relief.
---
---
Related Articles