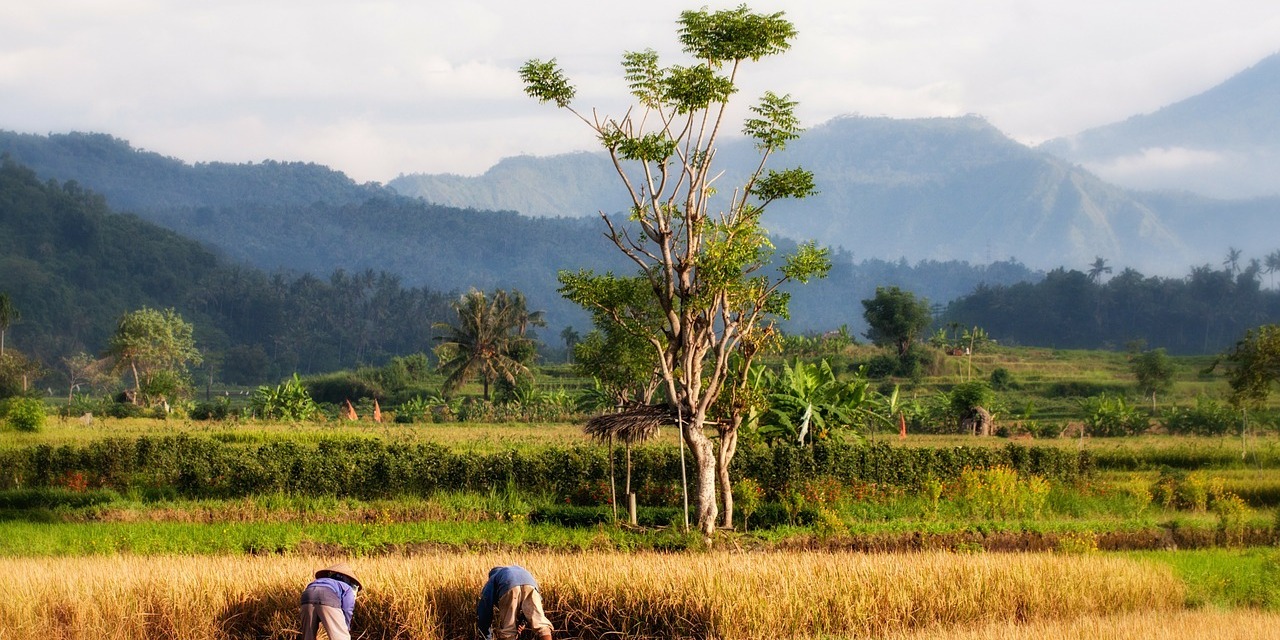 What's better than learning Thai Massage in Thailand, Javanese Massage on Java, Ayurveda in India, and of course, Balinese Massage on Bali? Well, perhaps the place of origin isn't always the best choice to study, but at least it will certainly make for an interesting and enriching cultural experience.
Introduction
Balinese Massage is a full body, deep tissue massage and Bali's signature massage treatment. It uses a combination of techniques from China, India, Sweden, and the Indonesian Islands Java and Bali. The modality uses a broad variety of techniques such as for instance palming, skin rolling and flicking, thumb circles, effleurage and strokes, knuckle slides, acupressure, reflexology, kneading, forearm slides, Kecak, thumbing, and chopping (percussions).
Practitioners may also apply hot or warm stone massage and aromatherapy elements using a variety of scented oils.
On the island of Bali it doesn't lack trainers that offer Balinese Massage courses and classes. Offerings are quite diverse – from one-day workshops, to five-day courses, to weeks or even months of massage training integrated in complete Spa Therapist programs with international accreditation, such as ITEC, VTCT and CIBTAC.
In any case, below we have listed the massage schools, spa academies, and the like that offer Balinese Massage courses and workshops in their programs. You will find most of the trainers around Sanur, Ubud, Denpasar, Kuta, and Nusa Dua.
Balinese Massage Trainers
Bali Citra Internasional is a treatment and training provider in Denpasar that offers complete spa therapist, spa management and spa teacher training program
[Read More...]
The Bali International Spa Academy (BISA) in Indonesia offers a broad variety of international professional spa massage, bodywork and aesthetics education, i
[Read More...]
Bali Saraswati Spa Academy (BSSA) is a Spa vocational training institution with the aim of training Spa Therapists.
[Read More...]
Bali Spa Agency specializes in Recruitment, Spa, Beauty and Massage Training, and Business Consultancy and is based in Denpasar, Bali.
[Read More...]
The Bali Spa Training Center (BSTC) is located in the heart of Denpasar, the capital of of Bali. BSTC provides spa and massage training courses from 6 Days u
[Read More...]
The Jamu Spa School offers education in professional spa and massage training. Offers Indonesian, Western Spa style and Thai Massage training, among other bo
[Read More...]
Jari Menari Massage & Training Centre opened in 2001 offering massage training and education. The Jari Menari Signature Massage integrates the best tech
[Read More...]
Mandara Spa is an international luxury hotel and resort spa group that started out on Bali. Today, Mandara Spas can be found in diverse locations around the
[Read More...]
Menari-nari Spa and School is located in Ubud, Bali. The Menari-nari Spa provides Traditional Spa Treatments and the Menari-nari Spa School offers training a
[Read More...]
Murni's, founded by Murni – The Mother of Ubud – runs a variety of establishments in Ubud, Bali, notably a restaurant (Murni's Warung), s
[Read More...]
Nusa Dua Spa in Nusa Dua Jimbaran offers spa treatments and spa training courses, such as Balinese massage, Ayurvedic massages and treatments, and aesthetics
[Read More...]
Rahasia Nyaman in Ubud, Bali, is specialized in Foot Reflexology training courses and Balinese Massage.
[Read More...]
Ratu Maharani Spa School in Ubud, Bali, offers a variety of training courses for the health, beauty and wellness industry. Programs include theory and practi
[Read More...]
The Reeva Spa School in Bali is a full-service spa massage treatment and learning center offering a wealth of bodywork course modalities, including Thai Mass
[Read More...]
Sailla Bali arranges Spa and Hospitality projects according to the client's need and is pecialized in Spa Management & Consultancy. They also boast
[Read More...]
Sang Spa and Yoga Center in Ubud, Bali, offers a variety of traditional and contemporary Spa and Wellness treatments and Yoga classes.
[Read More...]
Sekar Jagat Spa Bali, founded by Ms. Ibu Indri, offers a variety of spa treatments and training courses in Nusa Dua, Bali.
[Read More...]
The Spa Bali International Academy (SBIA) is an integrated learning facility for aspiring spa therapists to gain nationally accredited certification for empl
[Read More...]
---
---
Related Topics