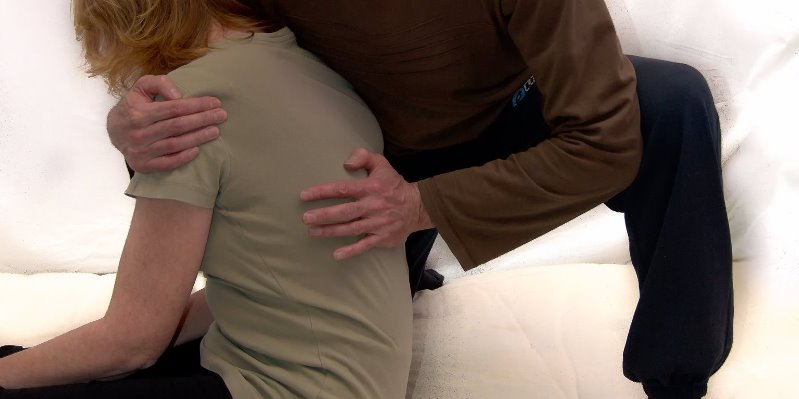 © Image from Stewart Black
Tantsu® was developed by Harold Dull, as a land-based practice, complementary to his original aquatic bodywork modality creation of Watsu®.
Tantsu is a relaxing and stress relieving bodywork practice and includes whole body holding (the so-called Tantsu cradles), passive stretching, Shiatsu acupressure, a variety of other massage techniques, contact of the energetic body, spontaneous movement and non-verbal communication.
Tantsu can be given to virtually anyone, from young to old. The receiver typically wears loose-fitting clothing.
You can learn more about the Tantsu practice on the Tantsu website.
---
---
Related Articles