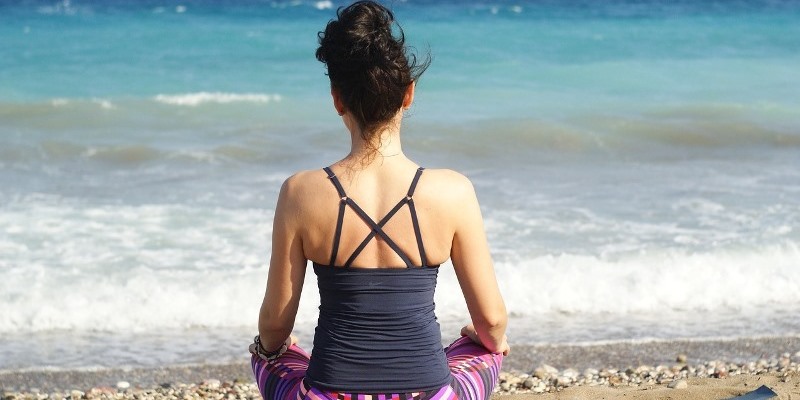 The designated times for meditation and prayer in Dinacharya Self Care are early in the morning, and in the evening before going to sleep.
Of course, this is a very tricky topic because there are people who don't pray or meditate, or are maybe not at all religiously or spiritually inclined.
Moreover, the types of prayers and the types of meditation vary widely. For instance, there are very brief prayers and very elaborate ones, not to speak of the broad diversity of religions or beliefs.
As for meditation types, think of Zen Buddhist meditation, Vipassana, all sorts of guided meditations, nature meditation, walking meditation, Mantra meditation, Chakra meditation, and Mindfulness meditation, just to give you a few examples.

eBook | Click for details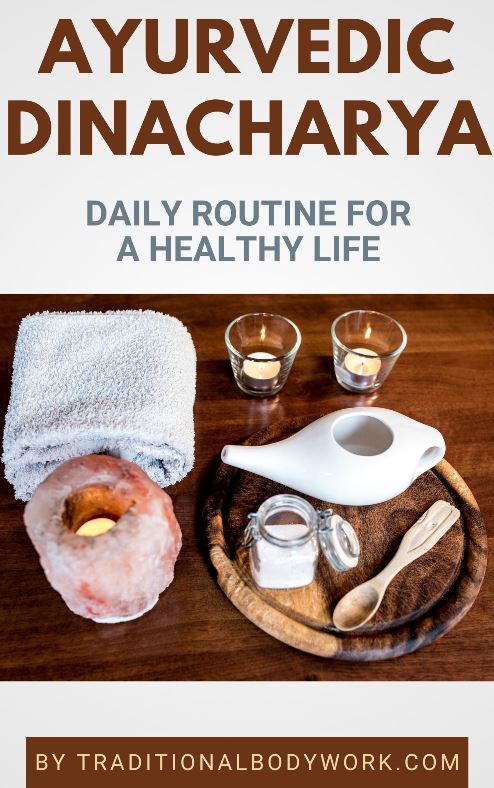 In any case, in the past in India, meditation primarily served as a tool to come to insight in life, and to attain Spiritual Enlightenment. Today, around the world, meditation has become rather a tool to calm body and mind, that is, to reduce stress and anxiety.
Without going deeper into this vast realm of prayers and meditation, let's just say that in the case of Dinacharya it serves to create a moment of contemplation, serenity, and calmness as a preparation for the day to come, or by contrast, as a reflection or digestion of the past day and as a preparation for a night of sound sleep.
---
---
Related Articles