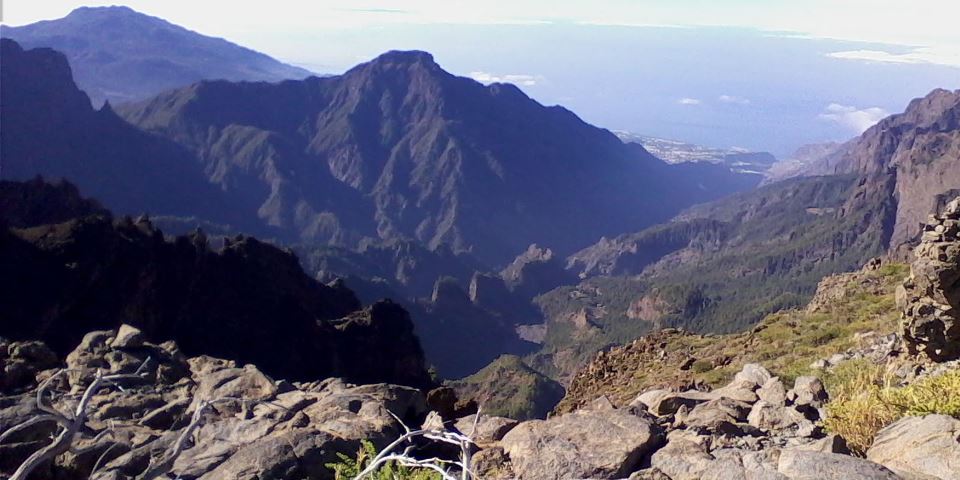 Because of its many trails and tracks, its exquisite views and scenery of awe-inspiring mountains, valleys, volcanoes, dramatic cloud-play, myriads of climate zones, and crystal clear sea, La Palma "La Isla Bonita" — part of the Spanish Canary Islands — is celebrated as the definite hiking island.
It's true, hiking the island is simply a must with its more than 1,000 km of auto-guided, signposted paths. And for an area of only 750 square kilometers that's without any doubt very generous. Besides that, one doesn't go to La Palma for the (black) beaches: there aren't plenty that are accessible or calm, and for typical sun, white-sand beach-goers some of the other Canary islands, like Tenerife or Fuerteventura, may be the better choice.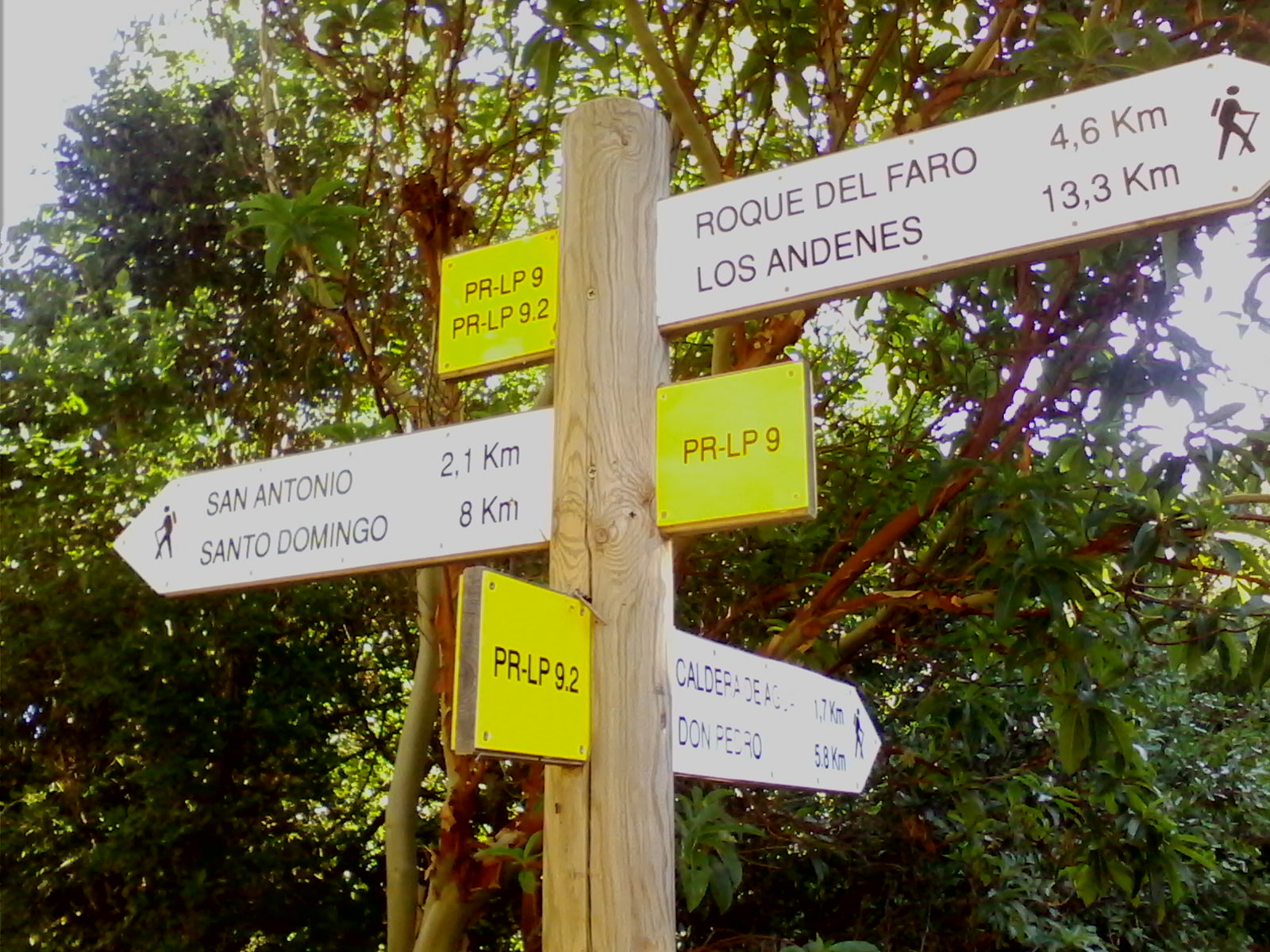 In any case, in La Palma there are several types of hiking maps obtainable to do-it-yourself, although different maps show slightly different routes, and in "the field" itself signposting is not always accurate — to say the least. Mind that you won't be the first to get lost and to end up walking an unplanned trek.
On the whole, walking the La Palma tracks and paths isn't easy at all. If you think you'll enjoy a relaxed little walk going for a smooth, sunday-afternoon hike, you'll think twice after having finished you're first outing. It's simply tough out there!
The terrain is incredibly steep, and "taking" the ravines and canyons, the so-called barrancos, is an integral, recurring event of the walking-game. After a few of those, they become maddening obstacles, asking top-notch effort of your knees and thighs, not to speak of your heart and lungs.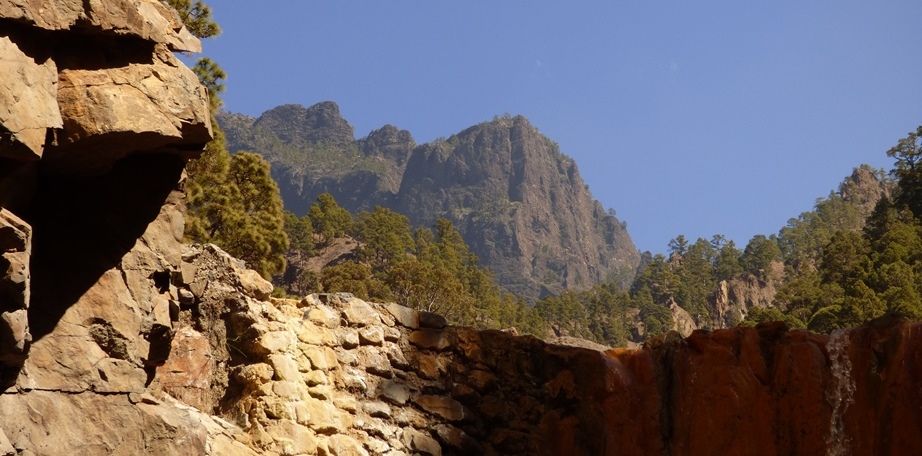 Although not the highest island of the Canary Islands (the maximum height on La Palma is about 2,400 m), La Palma is known as one of the steepest in the world, and to give you the picture — with a car one can climb up from sea level to 1,500 meters in about 15 minutes.

eBook | Click for details
In fact, the island knows almost no flat terrain at all. Most of the flat parts are artificially, man-made areas, except for a few small, natural beach areas, and here and there some moderately flat plains in the mountains.
But that's not all. While on a hike, you need to stay focused continuously because the terrain changes rapidly. One minute it's dry and sandy, and some moments later you'll find yourself on a tapestry of sliding pine needles looking into a 2,000 meter deep ravine. Then again it becomes wet and slippery, or rocky with rolling stones giving a serious risk of tumbling into one of La Palma's famous barrancos.
Being covered by trees and canopy it gets cold or wet or both, but uncovered it gets incredibly hot or very windy, and you'll need instant protection of head and face. Furthermore, La Palma is renowned for its rapidly changing weather due to countless micro-climate zones, so you'll basically need all-weather clothing with you.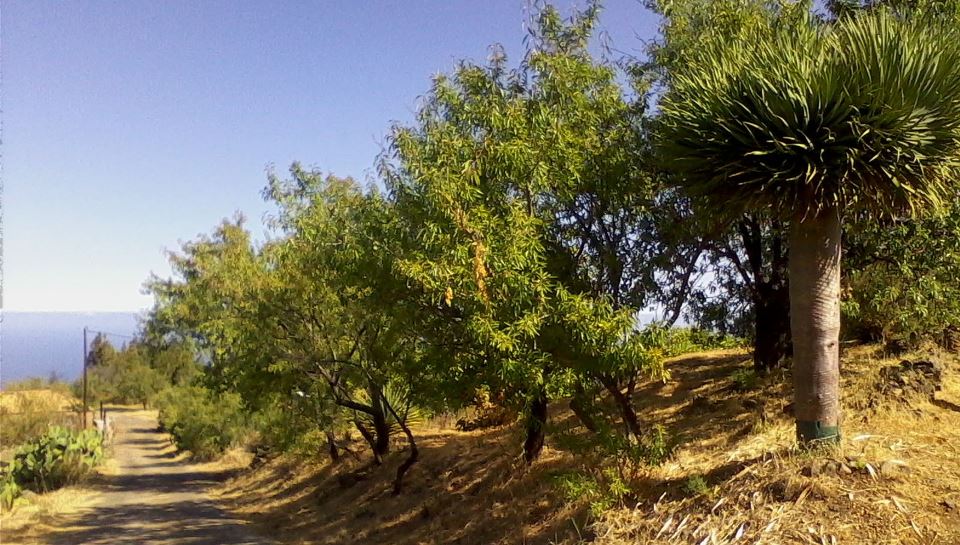 As it is, you need to be in good physical condition and have enough mental endurance to keep things safe and get the most out of La Palma's challenging natural make-up.
Besides that, one would normally walk 4 to 5 km per hour but on La Palma that's rather impossible, and a max of 2 km/hour is certainly no exception. It's something to be aware of because it means that a 12 km hike could easily take up to 6 hours, not counting rest breaks.
You see, hiking on La Palma isn't paradise. It's great, beautiful, I love the island, its people, and its scenery, but hiking it is tough material. It has its own very particular characteristics, and they need to be taken seriously. But with some sane thinking and the proper precautions, it's a hell of worthwhile trip out there.
---
---
Related Articles