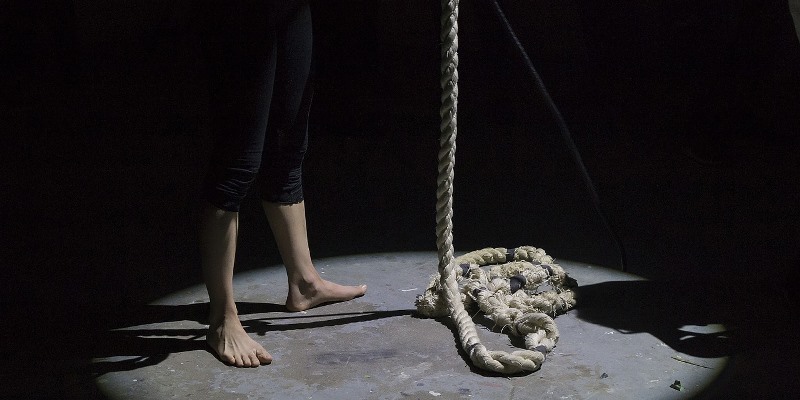 Chavutti Thirumal literally means "foot pressure" in the Malayalam language (spoken in the state of Kerala) and is also known as Keralite Barefoot Massage or Indian Rope Massage, among other names. It is a traditional Indian massage technique thought to be about two thousand years old, having a strong connection with the Kalari Martial Arts (Kalaripayattu). The Kalaripayattu practitioners not only trained in battle, but also developed a range of healing modalities.
The Keralite Barefoot Massage is done on a firm mat on the floor and the therapist uses his/her feet to give the massage, executing long, sweeping motions with his feet on the body of the recipient, using healing oils and a rope for support.
Kerala — a state on India's Malabar Coast — is a top tourist destination known for its tropical beaches and backwaters, mountains with tea, coffee and spice plantations and a diverse wildlife. Besides that, it is very rich culturally and has a strong tradition in Ayurveda, being so a hotspot for Ayurveda treatments and training.
Below is a list of all the Ayurveda Training Centers and Academies that offer Indian Rope Massage courses in Kerala. Some offer it as a separate modality, but many offer it as part of the syllabus of a longer, in-depth Ayurveda course.
Treatment House
The Treatment House was founded by Vaidya P. Vijayan (Vijay), born in 1962 in Kerala, South India. He represents the 68th generation to maintain the Vaidya family tradition. He offers various Ayurveda treatments, but specializes in barefoot massage, offering a training course of this modality. The basic course lasts 32 days (7 days/week).
International Spa Therapy and Ayurveda Academy | ISTHAA
ISTHAA offers a broad variety of Western and Eastern massage and bodywork treatments and courses, Yoga and Ayurveda teacher training and a variety of Ayurvedic spa and bodywork courses, and also Thai Massage. ISHTAA offers a Chavutti Thirumal course with a duration of 12 days.
Kerala Ayurvedic Health Care
Kerala Ayurvedic Health Care is located in Trivandrum and organizes Ayurveda training courses based on the Ashtavaidhya Tradition. The training center offers Keralite Barefoot Massage as a special modality included in their "Ayurveda Training Course Program – III".
Lekshmi Yoga School
Lekshmi is located in Trivandrum and offers Ayurveda Panchakarma treatment programs and other wellness/beauty programs and treatments. They also offer Yoga teacher training courses and Ayurveda Panchakarma Training Courses. The school offers Chavutti Thirumal as a special modality in their 14 Days Ayurveda Training Course.
Panchendriya
Prabhat Menon is the founder of the Panchendriya school in Mumbai and an authorized Sunshine Network teacher. Trainings courses are also offered in various places and states in India, such as in Kerala. The school offers a stand-alone course in Chavutti Thirummal.
Somatheeram Ayurveda Village
Somatheeram is a research institute and Ayurveda Hospital that offers a range of Ayurveda treatments as well as yoga and meditation classes and retreats. In their Ayurveda Academy they provide many training courses, including a 10 days Barefoot Massage course.
Tapasya Ayurveda & Panchakarma School
Tapasya is located in Kannur, Kerala and it offers a wide range of comprehensive Ayurveda and Panchakarma courses, including distance learning programs. The Chavutti Thirumal modality is offered in the "Advanced Feet Massage & Kalari Massage" 2 weeks course.
---
---
Related Articles