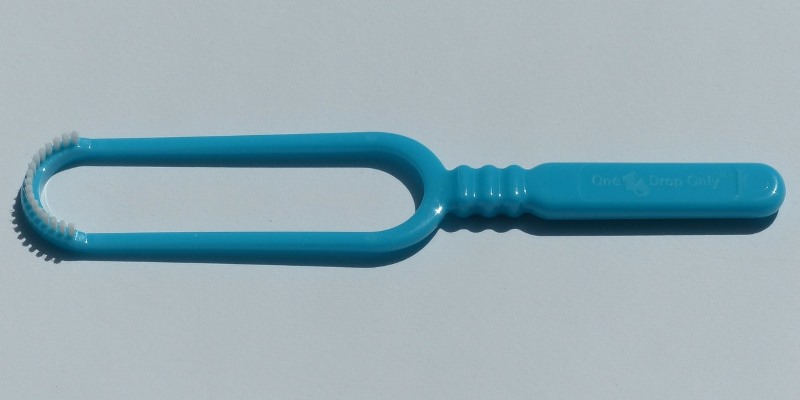 Tongue cleaning or tongue scraping is a traditional Ayurvedic practice recommended within the Dinacharya daily routine. Tongue scraping is usually followed by so-called Oil Pulling, being the next treatment in the sequence of wake-up activities.

eBook | by TraditionalBodywork.com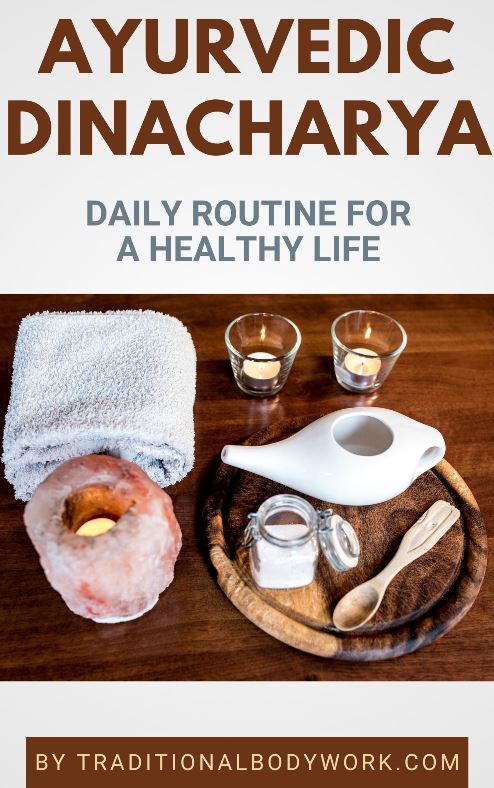 Do mind that tongue cleaning has been an activity practiced all over the world since ancient times. It's certainly not a unique Ayurvedic practice. What perhaps makes the Indian version somewhat more significant is the fact that it's officially part of the daily Dinacharya practices.
In any case, tongue scraping is done to expel toxic debris and bacteria, to have a fresh breath, to enhance our taste capacity, and in general for oral hygiene. In India, it's also thought that it can stimulate the internal organs.
Tongue scrapers were traditionally made from copper, silver, gold, and tin. Today however, most scrapers are made from plastic. Other materials used may be wood, ivory, whalebone, stainless steel, and tortoiseshell, just to give some examples.
---
---
Related Articles
---