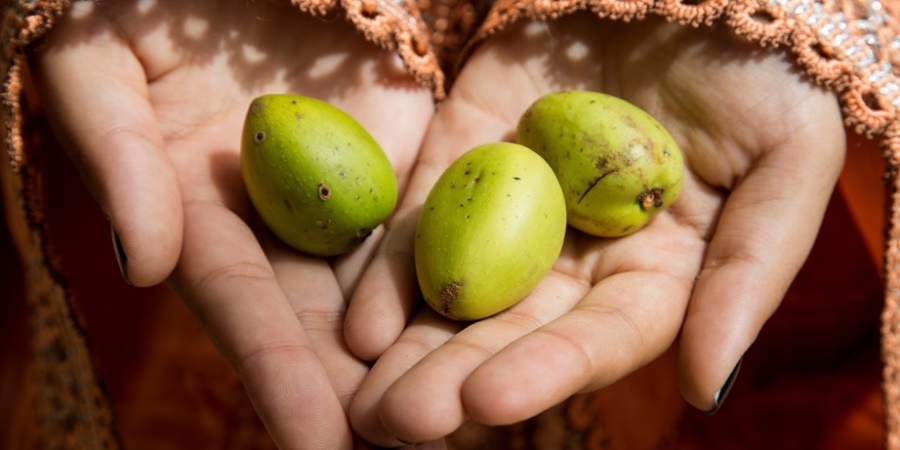 Argan oil is an edible base oil, extracted from the nuts of the Argan tree (Argania spinosa). This oil is rich in vitamins, such as vitamin C and E, and essential fatty acids, and boasts a broad range of beneficial properties.
The oil is widely used as oil for beauty i.e. cosmetic purposes, for massage, for cooking, and in/as food, used in many Arab countries, notably in Morocco (where the Argan tree is endemic).
As massage oil it's used for healthy, soft skin and hair, against (diaper) rashes, scars, blemishes, eczema, seborrheic dermatitis, and acne. Argan oil is non-greasy and gets absorbed well by the skin.
---
---
Related Articles