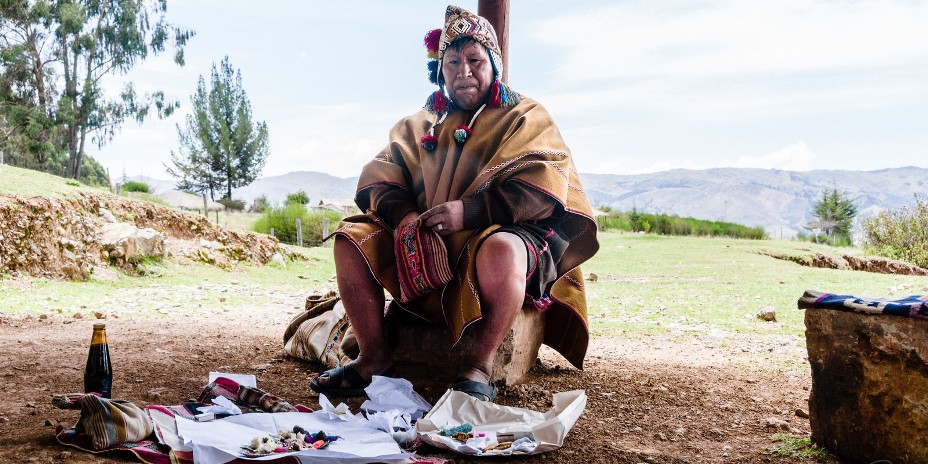 © Image from Steven dosRemedios
There are several ways of experiencing Ayahuasca, and it depends on your preferences, healing needs, time, and financial situation what will be the best means for your particular circumstances.

Our eBook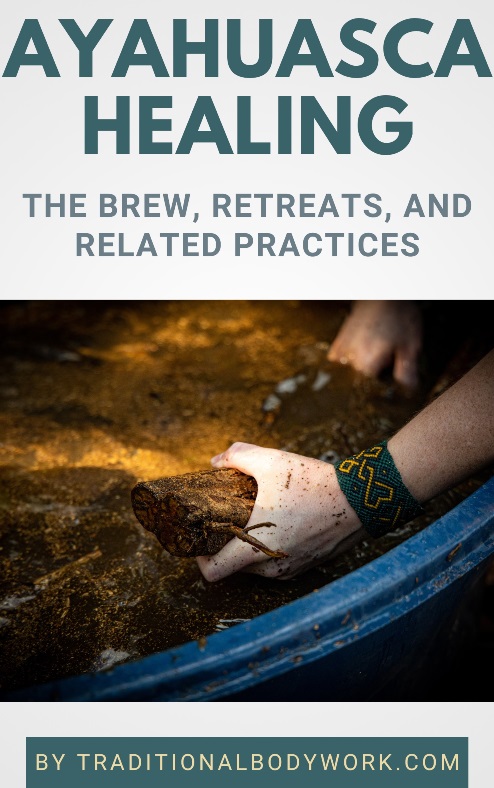 In any case, you should always prepare yourself well before drinking the Ayahuasca brew, that is, you should take the precautions, contraindications and risks seriously, and also meticulously check the credentials of the Ayahuasca ceremony provider (do research online, get references, and read participants' reviews).
Be aware of what you feel about an Ayahuasca ceremony provider when you do research. This includes things like the type of healing and traditional medicines offered, group size, location, country, legality, experience, style, comfort, attention, safety measures, medical care, aftercare, etc. Follow your intuition, and keep your focus on your needs and intentions.
Mind that anyone can call themselves a Shaman or Curandero, and there's quite a lot of quick-money-making going on in the Ayahuasca ceremonies and retreats business.
In any case, below then the several options to experience Ayahuasca.
Ayahuasca Retreats
Ayahuasca retreats are often held in group settings and are popular because they offer an all-in-one solution on a designated, safe location.
The price you pay for these retreats typically includes your stay, food, local transportation, several Ayahuasca ceremonies, other traditional treatments, relaxing activities, aftercare, and medical emergency facilities (on-site or near).
Notably abroad in the popular Ayahuasca retreat countries (Peru, Colombia, Ecuador, Costa Rica, Brazil, and so on) you will often have Westerners who own the retreat center or participate in the location and organization of the retreat and speak your language, or at least English. The latter certainly helps if local indigenous Shamans are involved in the ceremonies who may only speak Spanish.
An Ayahuasca retreat is also the option of which you can more easily establish the quality through the info that is offered on their websites, but also through the many participants' reviews you will surely be able to find on the Internet.
Individual Shamans or Curanderos
You can also go yourself to the Amazon or Central American countries and find a Shaman or Curandero who works with Ayahuasca. It's usually cheaper than joining a retreat and additionally you will receive more personal attention.
Yet, it's recommended to first check if you can find references and reviews about their work. Keep in mind that it might be difficult to communicate if you don't speak Spanish.
Local Ceremonies
You may also find Ayahuasca ceremonies being offered in your own country, but depending on where you live they may be prohibited by law, and participating in those can have some legal risks for you.
Of course, if taking Ayahuasca is illegal in your country (or in the country where you would like to join a ceremony), it might be difficult to find out where and when these ceremonies or retreats are held. It's perhaps needless to say that you need to be very cautious in joining ceremonies of which it's hard to find reviews about their quality.
Ayahuasca Churches
You could also join an Ayahuasca church. For instance, you may find União do Vegetal (UDV) or Santo Daime subsidiaries in your country or other local Ayahuasca churches.
Keep in mind that you don't just burst into a service of one of these churches and can "score some Ayahuasca." You first need to become a member and have a sincere motivation to join the belief principles of these churches.
---
---
Related Articles