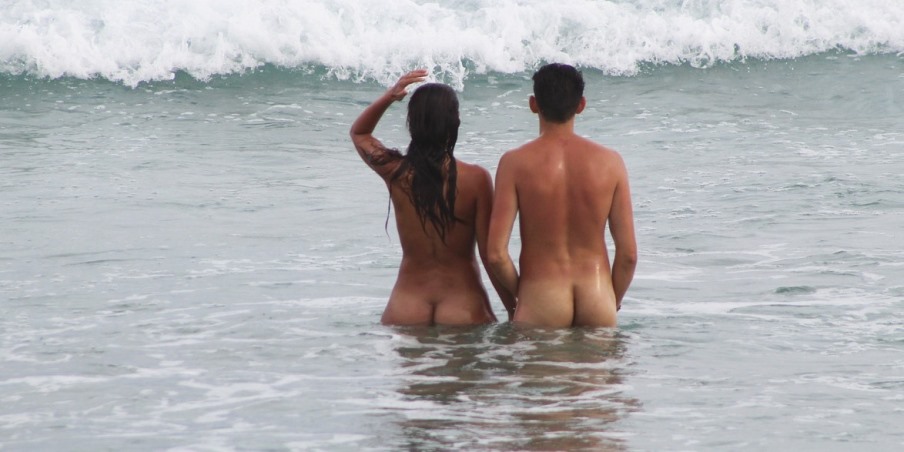 Naturism — sometimes also called Nudism — is a lifestyle of practicing communal, non-sexual nudity in the private and public sphere. Modern, contemporary Naturism is thought to have grown out of the Freikörperkultur (FKK), a social and health culture that originated in Germany in the 19th century.
Mind that Naturism is a broader practice than simply "going in the nude," one that focuses on living in harmony with nature and respect for the environment, a lifestyle in which nudity is an integrated aspect without having a sexual intention or connotation.

eBook | Click for details
Nevertheless, the general public and media often still have or present an inaccurate view of the relationship between Naturism and sexuality, despite the fact that naturists and naturist organizations keep emphasizing that Naturism should not be linked with sexual activity or promiscuity.
At any rate, the supposed benefits of Naturism include an increased self-esteem, self-respect, and life satisfaction, a well-balanced sexuality, positive body image, improved physical and mental balance, a healthy sun, light, and fresh air exposure for the entire body, and more respect for and enjoyment in nature, among others.
Today, in the communal sphere, and depending on countries and their laws, Naturism finds its expression in secluded campgrounds, hiking trails, communities, resorts, clubs, hot springs, swimming pools, beaches, parks, and/or other designated places, where naturists can participate in Naturism and nude activities.
However, take into account that there are still many tribes, clans, ethnic groups, villages, regions, and a range of forest, mountain, and rural communities around the world where Naturism is a normal, customary, and integrated part of daily life, and not a specific movement, adopted lifestyle, or philosophy.
---
---
Related Articles