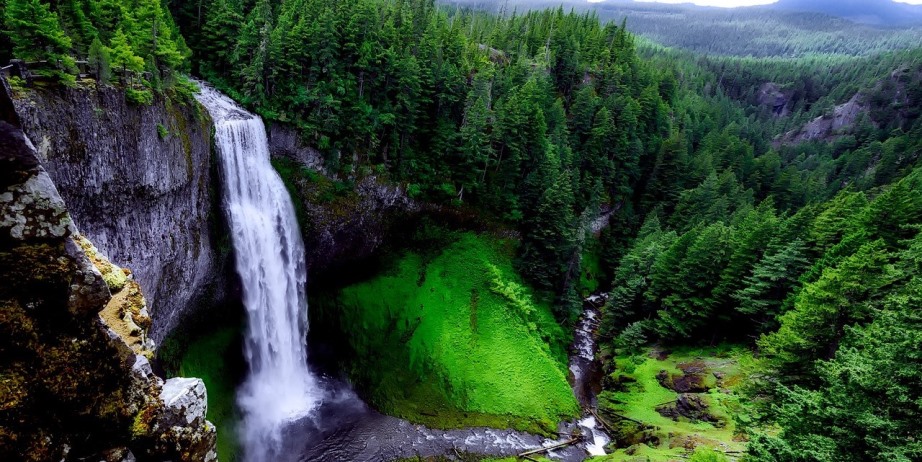 Canyoning involves many different types of activities and can include hiking, climbing, caving, descending, jumping, boating, swimming, and trekking through canyons (deep gorges, typically with a river flowing through them), usually in remote and rough settings requiring navigational and wilderness skills.

eBook | Click for details
It can be a fairly easy to very difficult activity, which all depends on the type of canyon and the accessibility of the terrain, but it's chiefly carried out for the beautiful natural surroundings, for fun, adventure and the physical challenge, rather than for the difficulty.
Nonetheless, canyoning can be dangerous and it's not advised to do it alone. For instance, escape via the sides of a canyon is often difficult, and descending totally to the bottom of the canyon is often the only feasible possibility. Additionally, canyons are often remote and quite inaccessible, so that rescue in case of emergencies may be very difficult or even impossible.
Other risks of canyoning include falling rocks, high water, flashfloods, falling and getting hurt, getting lost, extremely narrow passages, exposure to rare or water-borne diseases, hypothermia, and hyperthermia, to name the most common issues.
Yet, there's probably little more exciting than descending into the depths of Nature, into areas seldom or never visited by people, and often accompanied with unexpected encounters of wildlife and rare flora.
---
---
Related Articles