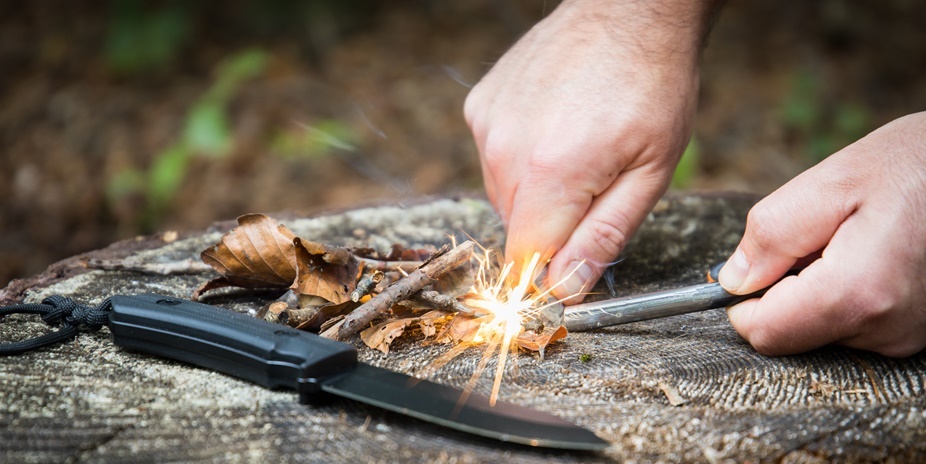 Bushcraft — often synonymously used with the terms Woodcraft or Scoutcraft — is the use and practice of certain tools and skills in order to survive and thrive in a natural environment.
Practicing these outdoor skills don't only come handy when camping, hiking, trekking, or when living off-grid, but also promote physical fitness, anxiety and stress reduction, problem solving capacities and imagination, environmental awareness, mental health, and overall wellbeing.

eBook | Click for details
Additionally, learning new skills and achieving tasks in a natural environment can boost self-reliance, self-esteem and self-confidence. This is also a reason why bushcraft is often part of Wilderness Therapy and Forest Schools.
The skills that are involved in bushcraft are rather diverse and partly depend on the type of outdoor environment. Think of foraging, tracking, fishing, water sourcing, building a shelter and camp, making knots and lashings, applying first-aid techniques, making a fire, camp cooking, using natural materials found in the "bush," obtaining heat and energy sources, making tools, handling knives and axes, and so on.
Nonetheless, becoming proficient in bushcraft is usually not pursued for its own purposes, but rather carried out as an essential part of an activity in wild natural environments (such as trekking, hiking, wilderness therapy, camping, expeditions, etc.), typically taking place remote from urban infrastructure.
---
---
Related Articles