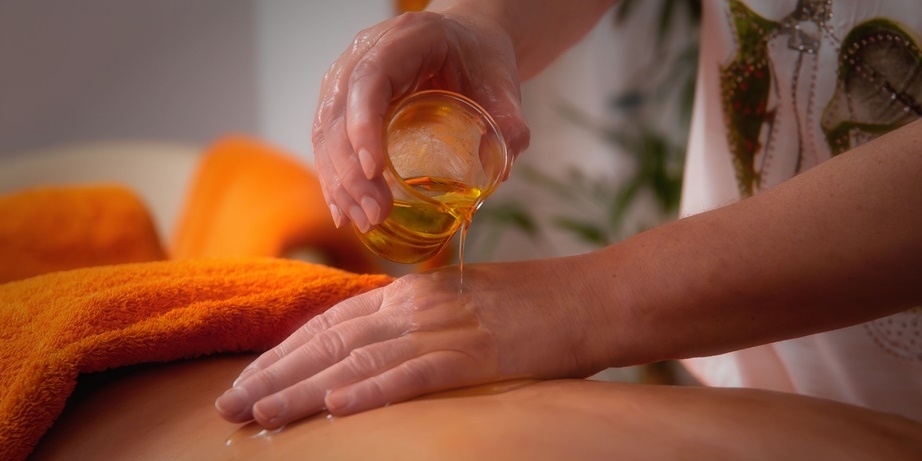 In this post, we'll give you an overview of training providers in the greater London area that offer training courses and workshops in Ayurvedic massages and bodywork.
Indian Ayurveda traditional medicine boasts a broad variety of massage treatment modalities, of which Abhyanga Oil Massage and Shiro Abhyanga aka Indian Head Massage are perhaps the most popular and best known modalities.
Nevertheless, there are many other massage treatment modalities within Ayurveda, such as Marma Points Massage, Kanza Wand Massage, Pada Abhyanga (Foot Massage), Pada Ghata (Barefoot Massage), Udvartana (Paste and Powder Massage), and Nabhi (Abdominal Massage), to just name a few additional Ayurvedic massages.
One of the core characteristics of Ayurveda massages is the use of medicated and base oils, herbal pastes, and herbal creams to apply a massage. Basically, you'll barely find an Ayurvedic Massage treatment that doesn't use some kind of herbal concoction or oils.
Practical training in Ayurveda massages comes in various forms: as part of a broader Ayurveda lifestyle, practitioner, or therapist program, or rather in the form of specialized courses, classes, or workshops in a specific modality.
In any case, below you'll find our overview of Ayurveda schools, colleges, academies, and individual trainers in London (UK) that offer courses, workshops, and classes in one or more Ayurvedic Massage treatment modalities.
Ayurveda Massage Training in London
---