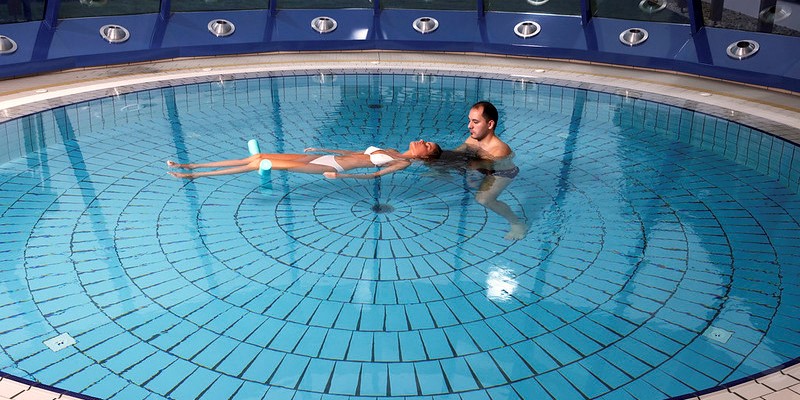 © Image from Therme Loipersdorf
Aquatic Massage therapy (also called Pool Massage or Water Massage) takes place in water in a (swimming) pool, and is typically a gentle massage therapy treatment that uses anti-gravity, more freedom in range of motion, and heat (warm water usually between 35 and 38 degrees Celsius) to provide health benefits.

Our eBook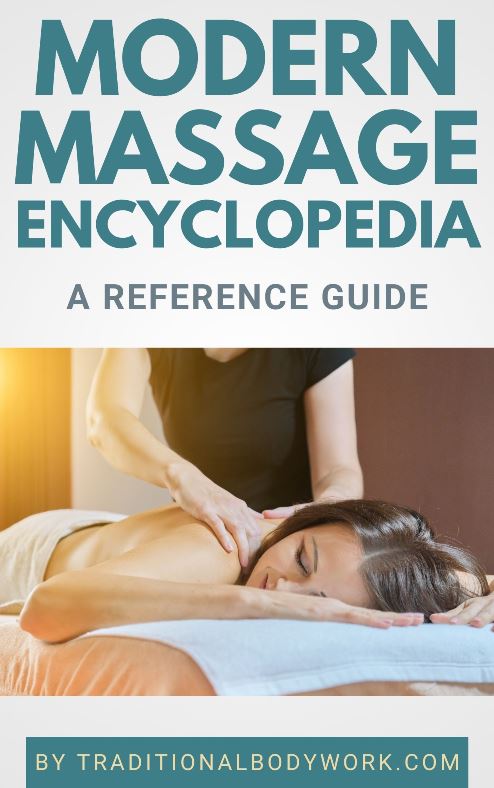 In general, when the term "Aquatic Massage" is used, it's understood that a massage therapist is involved in the session. Nevertheless, massage therapies that only use the pressure and/or the heat of water are also called aquatic massages or hydrotherapy massages.
In practice, an Aquatic Massage may use a variety of massage modalities and techniques that are used on land also, such as Shiatsu, Tuina, Thai Massage, rocking, acupressure, reflexology, and stretches, but then adapted to working in water.
Water Massage therapies are specifically beneficial for those who have a restricted range of motion (on land), such as those with severe arthritis, osteoarthritis, or nerve damage, overweight people, or for those suffering from post-surgical injuries.
Some well-known aquatic therapies are Ai Chi, Jahara® Technique, and Watsu Massage. Typical health benefits of aquatic massages include deep relaxation, stress and pain relief, improved flexibility, mobility, and strength, and an increased blood circulation.
---
---
Related Articles