Thailand Beyond Appearances
Published July 31, 2019 | Updated September 19, 2020
---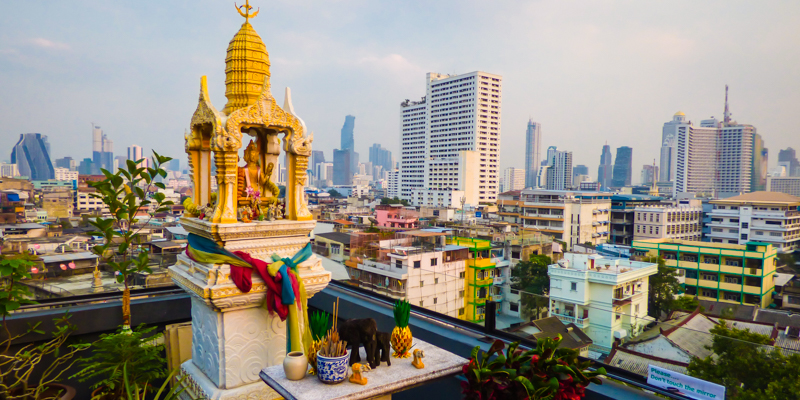 Thailand is alluring, fascinating, kind of bewitching, whether you actually like the country or not. In any case, after I visited Thailand for the first time in 2009, I went forth and back for about a decade; traveling, studying, and living and working in the famous Land of Smiles.
Indisputably, Thailand ranks among the most extraordinary countries of our planet. But what then makes this country so special?
Well, for one, Thailand is the only nation in Southeast Asia that – for centuries – successfully resisted the colonial powers. While other countries in the region were occupied by the United Kingdom, France, Portugal, and the Netherlands, Thailand, formerly known as Siam, managed to stay the Land of the Free (the actual translation of the word Thailand) using smart-ass politics and diplomacy.
The Thai are exceedingly proud of this feat and the factual result is that Thailand remained a very traditional country with a well-preserved ancient Buddhist culture, until today. Nevertheless, that didn't stop the Thais adopting the achievements of the modern world, including an unbridled – although autocratic – capitalistic system to increase wealth for the Thai people. Subsequently, the country transformed into a stunning mixture of old and new!
Today, Thailand is one of the most visited countries, where sandy beaches, idyllic islands, sunny weather, tasty Thai food, Muay Thai, Buddhism, the Thai Healing arts and Thai Massage, cheap shopping, medical tourism, high-end tourist and spa facilities, make it an absolute favorite with both Asian and Western expats and tourists.
But of course, Thailand is not all smiles. There are, like with any culture or country, other sides to what shows itself at the surface. About this, we have published an eBook with tales and essays reflecting a variety of insights and experiences in this captivating country.
We have written about both contemporary Thailand and its history, the traditional Thai Arts, such as Thai Dance, Muay Thai and Sacred Tattoos, about living in Thailand, but also about tourist scams, the concept of "losing face," police bribes, foreigner crackdowns, the powerful Royal Family, and much more.
I think we have managed to publish an interesting pass time for those traveling and on the road, and an absolute eye-opener for those wanting to know more of what really goes on behind the scenes in the enchanting Land of Smiles.
Related Articles