Melbourne Tantra | Caitlyn Cook
Published January 20, 2020 | Updated January 20, 2020
---
Caitlyn Cook, based in Melbourne, is an international coach, facilitator, writer and multidisciplinary artist working in mindfulness, Self-Love, sacred sexuality and shamanic healing. Her work centers embodiedness and explores Love, freedom, body-image, authenticity, surrender, and power. Her influences include meditation, shamanism, Christian mysticism, sexual alchemy, acting, psychodrama, nature, movement and ritual.
Internet sites



Countries
Australia
Places
Melbourne, Victoria
Related Articles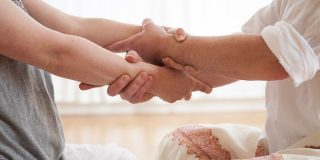 Tantra Training and Tantric Courses and Workshops in Australia
---
Do you think these provider details need to be updated? Please
let us know.
---