---
All who have purchased an eBook from us can download new updated versions for free. Just use the link in the email you got from Gumroad when you bought the book, or use the attachment-link supplied in our Gumroad eBook update emails.
You can also create a free account at Gumroad (our eBook distributor) by supplying the email account you used when you bought our books. This will give you access to the library of all your previously bought eBooks.
If you experience difficulties re-downloading an eBook, just let us know and we'll send you the updates by email.
---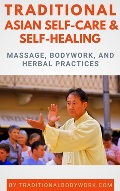 Our latest eBook
The most comprehensive reference guide about Traditional Asian Self-Care & Self-Healing modalities, with an in-depth coverage of massage, bodywork, and herbal treatment practices.
You can find the Table of Contents of this eBook here.
---
Latest update: March 9, 2021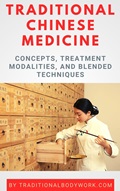 We've added the following chapters to the book:
~ Acu-Yoga
~ Dao Liao Knife Blade Massage
~ Jade Rolling
~ Paida Lajin
~ Sanfutie (San Fu Tie)
~ Yang Sheng
~ Zhan Zhuang Meditation
~ Zhi Ya Massage
We've updated the following chapters:
~ Ear Massage & Reflexology
~ Hand Massage & Reflexology
~ Qi Healing and Fa Gong
You can find the new Table of Contents here. Those who have already bought the book can simply re-download it for free over the link of Gumroad they have received. If you don't manage to do that, just contact us and we will send you the updated eBook.