Wat Po Temple Stock Photos | Massage, Thai Yoga, Stupas
Published: Jan 14, 2021 | Updated: Jul 9, 2021
---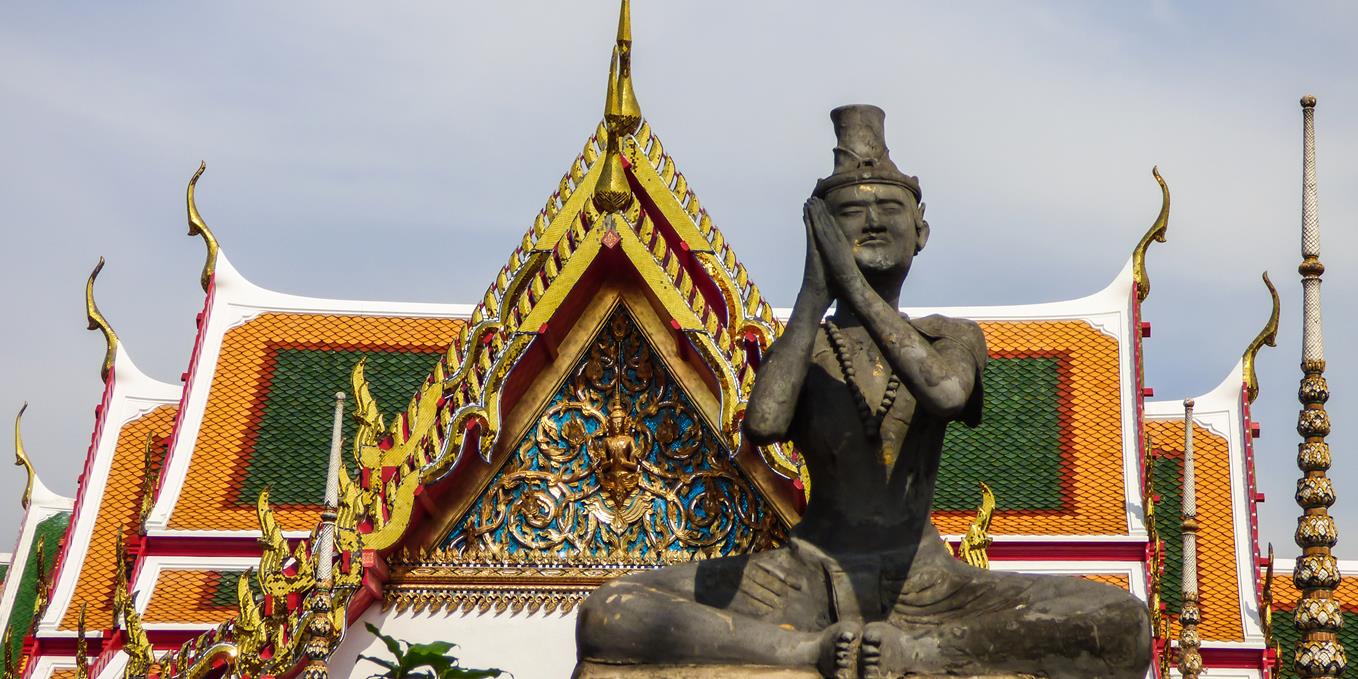 © Image by Helissa Grundemann
Here on TraditionalBodywork.com, we offer a range of royalty-free, high quality photos of several aspects of the famous Wat Po temple in Bangkok, Thailand.
Yet, instead of selling single photos, we've created various coherent sets of twenty pictures — our so-called Picture Packs — which cover the same topic. Think of collection of images about Traditional Thai Massage, Traditional Thai Yoga (Reusi Dat Ton), or the temple stupas, and so on.
The standard size of our pictures is between 1500 pixels and 1600 pixels for the longest side of the photo. This is an ideal format for use in presentations, newsletters, on social media, websites, blogs, in articles, and for brochures, books, book covers, magazines, and high quality prints up to about 20cm (7.9 inch) wide. We can also supply higher resolutions for our pictures who need those.
Our images are sold royalty free (that is, pay once and use forever) and can be used personally or professionally for editorial, commercial and promotional purposes.
---
---
Related Articles