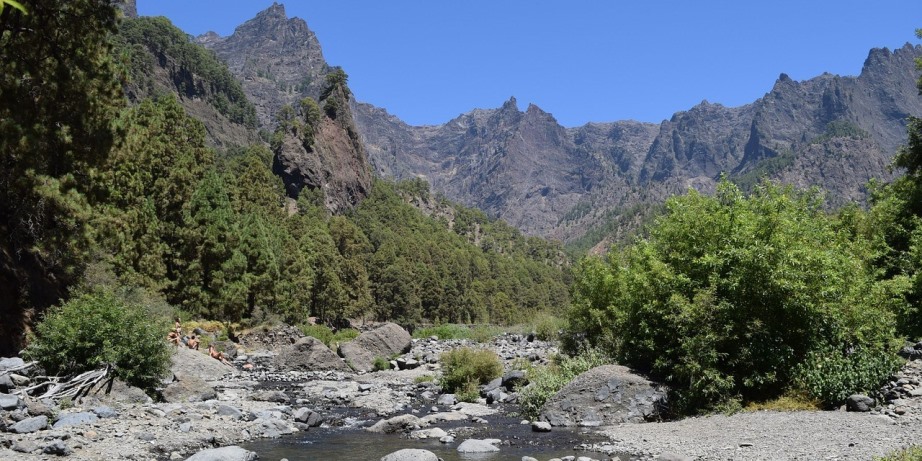 September, 2013 – La Palma | Canary Islands (Islas Canarias, Spain)
What looks like an idyllic, lush, blue-sea, volcanic holiday island is actually a small little hell for foreigners who want to live and work here.
In fact, the European Debt Crisis, and within that context the Spanish Financial Crisis (the Great Spanish Depression), has a devastating effect on the local La Palma economy.
Income generated out of the tourist industry is important for La Palma, like it is for the other Canary Islands, but tourism stagnates some years already, and — it's felt. Moreover, tourism is exactly the sector in which foreigners, that is, expats will try to make a living in.
Being a small island with only 85,000 inhabitants and a humble influx of about 140.000 tourists a year, La Palma hasn't a big enough inner market to really thrive when tourists stay away.
Nevertheless, agricultural endeavors are basically La Palma's main income, and although tourism is important, export of bananas, avocados, potatoes, mangos, wine, and almonds, will make sure the island will certainly not entirely drown.
But then, around 30% of the population is of foreign origin (of which about 80% is German) and many are just enjoying their pensions here. Surely not all of them are "rich", in fact most of them are not, and those who work here often primarily depend on tourism.
Subsequently, among expats, the economic and social crisis has created a nasty atmosphere of fierce competition and deflation, envy and suspicion. It's one for one, and none for all.
Unfortunately, the Spanish government has so far failed to stimulate the economy sufficiently, mostly because of strong pressure from almighty Brussels to cut costs, and deeply reform the Spanish economy and financial system.
As a result, Spain continuously raises taxes, implements more (EU) regulations, and in fact suffocates little enterprises and private initiative. On top of that, an increasing number of small businesses is forced to lower their prices, because they can't compete with a growing black and in-natura market.
Taking into account dump-pricing, higher taxes, and more regulation, it's just a matter of time before even more little businesses need to close their doors.
And closed doors is what you find on contemporary La Palma. Signs like "for sale", "to let" and "closed" are the welcoming words of way too many shops and businesses you pass by in Santa Cruz de La Palma (the capital) and in Los Llanos de Aridane (the other "big" city in La Palma, located at the West side of the Island).
It's a small little tragedy on a small little friendly island, and it just wants to make you cry and get the hell out of here. For now … well, I still try to keep my spirits high by daily repeating the simple logic that " If I make it here, I will make it anywhere!"
---
---
Related Articles
---