Below you'll find a selection of upcoming Thai Massage & Thai Healing Arts training events, workshops, retreats and other gatherings in Thailand. Additionally, we've supplied a Filter Engine to help you find the events you're interested in.

Tip!
For Thai Massage schools and teachers with regular and ongoing Thai Massage training courses and classes in Thailand, visit our
Thailand Overview Page
.
Events & Gatherings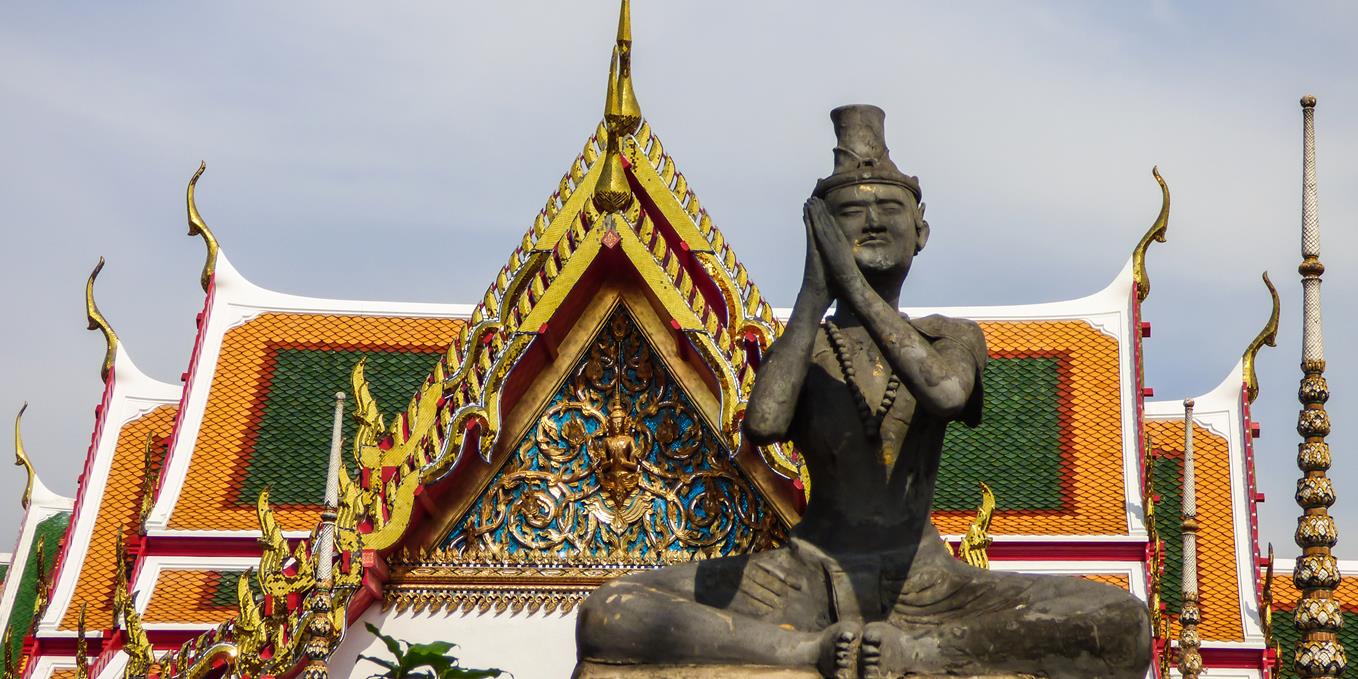 Thai Herbs and Tok Sen Class or Thai Medical Massage Study Trip in Thailand
The Thai Healing Art Institute (also known as the Boulder Thai Massage School) has a branch in the USA (Boulder, [ ... ]
November 23, 2019 - December 17, 2019
Bangkok, Bangkok Province, Thailand
---
Events & Gatherings
Special Therapeutic Thai Massage Course (150 hrs)
This course introduces acupressure techniques that are used to treat serious conditions and ailments that are not usually addressed by [ ... ]
November 24, 2019 - December 19, 2019
Chiang Mai, Chiang Mai Province, Thailand
---
Events & Gatherings
Traditional Thai Yoga Massage Beginners Course with Chatchoi and Marek
Chatchoi & Marek offer a 12-day Sunshine Network Traditional Thai Yoga Massage Beginners Course in the Huey Nam Rin Lahu [ ... ]
December 01, 2019 - December 12, 2019
Huey Nam Rin, Chiang Rai Province, Thailand
---
Events & Gatherings
Traditional Thai Yoga Massage | Foundation Course
This foundation course is a 14-day retreat which includes Vipassana Meditation and Yoga classes on Koh Chang/Ranong island in Thailand. [ ... ]
December 01, 2019 - December 14, 2019
Koh Chang, Trat Province, Thailand
---
Events & Gatherings
Tai Chi 24 Movement Form
This course includes the basics of Tai-Chi and is good for beginners as well as for more advanced practitioners. Presented [ ... ]
December 02, 2019 - January 14, 2020
Chiang Mai, Chiang Mai Province, Thailand
---
Events & Gatherings
Summer Roads: 5 Animal Medical Qigong Intensive Level I-II
This is a combined Qigong Intensive Course and Qigong Teacher Training Course with a duration of 2 weeks. Presented by: [ ... ]
December 02, 2019 - February 14, 2020
Chiang Mai, Chiang Mai Province, Thailand
---
Events & Gatherings
TokSen – Healing Harmony, CNT III with Certification
In this Chi Nei Tsang, Healing Harmony Tok Sen (Muscle, Tendon & Meridian Massage) Course you'll learn how to use [ ... ]
December 08, 2019 - December 10, 2019
Chiang Mai, Chiang Mai Province, Thailand
---
Events & Gatherings
Applied Thai Massage Techniques | Integrated Palliative Care
This course, also called "Warm hands on an aching body", focuses on applied massage techniques for oncology, trauma, stress, chronic [ ... ]
December 09, 2019 - December 20, 2019
Chiang Mai, Chiang Mai Province, Thailand
---
Events & Gatherings
Body Assessment, Treatment and Rebalancing
This course covers body assessment of problem conditions, bodywork treatments and re-balancing approaches for the body. Prerequisites: This course is [ ... ]
December 09, 2019 - December 13, 2019
Chiang Mai, Chiang Mai Province, Thailand
---
Events & Gatherings
Basic UHT Practices – 39 Basic Formulas
This is week 1 of an Intensive Instructor/Student Three Week Training Series given by William U. Wei. Presented by: William [ ... ]
December 09, 2019 - December 13, 2019
Chiang Mai, Chiang Mai Province, Thailand
---
[ 1 ]
[ 2 ]
[ 3 ]
[ 4 ]
[ 5 ]
[ 6 ]
[ 7 ]
[ 8 ]
[ 9 ]
> Next