Asian Self-Care | Massage, Bodywork, and Herbal Treatments | Book
Published: Mar 10, 2021 | Updated: Nov 21, 2021
---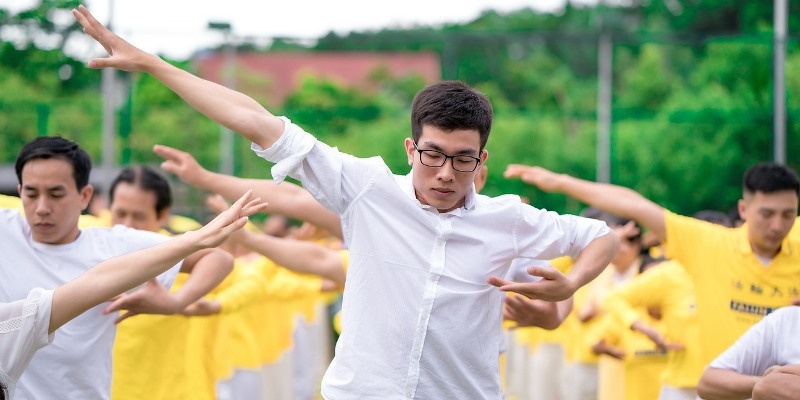 In our eBook Asian Self-Care Practices we discuss a wide range of traditional Asian Self-Care and Self-Healing modalities, with the focus on massage, bodywork, and herbal treatments.
With a vast topic like Self-Care and Self-Healing, we think that a few remarks are necessary to better explain the background and make-up of this book.
The book opens with a general introduction about traditional Self-Care and Self-Healing and how these practices got there place in Asian societies. Furthermore, we look at what exactly is considered massage, energy work, bodywork, and herbal medicine. We also take a look at how these treatments relate to the omnipresent spiritual practices in Asia, and finally we end this section by briefly discussing the various tools, aids and essentials needed in Self-Care activities.
Before you engage in a Self-Care or Self-Healing practice it's good to know something more about the precautions and contraindications that need to be taken into account. In the book, we've categorized these pointers and tips by Self-Massage, Exercise and Bodywork, and Herbal Treatments & Nutrition.
We then proceed to the section about Asian Self-Care characteristics. Here we have written generally about the group of rather similar treatment modalities that span the majority of Asian countries. Of course, in each country, local cultural and environmental influences have created specific variations. To give an example, the herbs used in Vaginal Steaming in Indonesia are not the same as those used in Korea, and the tools that come with actually carrying out the treatment (heat source, pot and chair) may be different also.
The previous section is followed by the main part of the book, which describes a large number of modalities, dividing them into the categories Massage (Self-Massage), Bodywork, and Herbal Practices. We've used adjectives like "Chinese," "Indian," "Tibetan," "Thai," and such, preceding the names of modalities, to designate where the various practices originate. We cover both the best known Asian Self-Care practices and the best known variations of a practice.
Mind that it's sometimes not easy to categorize in the way mentioned above, because a range of treatments include more than one technique or modality. For instance, Herbal Compress Massage given to oneself is a mixture of Self-Massage and Herbal Medicine. In fact, many modalities consist of a variety of activities that include other practices. For instance, Yoga sometimes also includes meditation or self-massage elements, and so on.
To make a long story short, when there were doubts about how to categorize a certain Self-Care practice, we've looked at what elements dominate (massage, bodywork, or herbalism), and placed it in the according section.
We conclude the book with two additional sections: one about Integrated Self-Care practices, followed by a Supplement.
Integrated Self-Care is about complete systems of traditional Self-Care that are applied in so-called rites of passage, as a daily Self-Care routine, or as an explicit Lifestyle.
And in the remainder of the book, in our Supplement, we've added several chapters that discuss fundamental concepts of Asian Traditional Medicine as an aid to a better understanding of the various Self-Care and Self-Healing treatment modalities and practices.
For the Table of Contents of the book, browse to Asian Self-Care Practices | eBook.
---
---
Related Articles