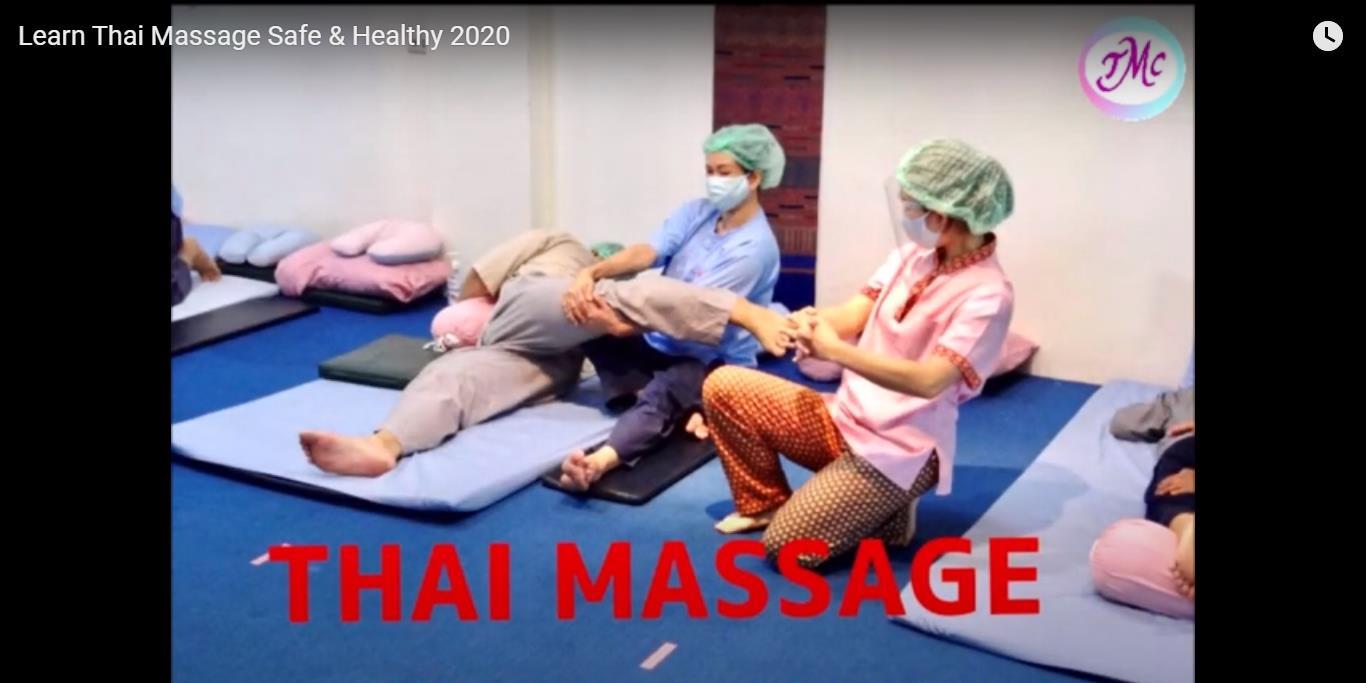 © Image from TMC | Thai Massage School of Chiang Mai
As you probably know, one of our website's specializations is Thai Massage and Thai Massage training in Thailand, so you can imagine that we try to stay on top of developments. There's a lot going on in the Thai Massage community worldwide, but I'd like to dedicate this post to Thai Massage training in Thailand as it develops as a result of the Coronavirus pandemic.
The lead picture of this post is of a YouTube video published by the TMC School in Chiang Mai, one of the largest and most respected Thai Massage training institutes in Thailand and across the world. I've taken the liberty to use the image as an example of the efforts made in Thailand to give Thai Massage students a safe and healthy study environment.
Now, many Thai Massage schools in Thailand are reopening (mind that Thailand is one of the least affected countries as for COVID-19 cases and deaths), but there's a catch. As for now, you will really need to check if your nationality or country of residence is allowed to enter the country, and… for now… you will need to first stay 14 days in quarantine in your hotel i.e. guest house. By the way, there are special quarantine hotels supplied in various places/cities in Thailand. You may read more about entry requirements at the site of the US Embassy and Consulate in Thailand.
Another thing is that, for now again, it would be wise to only enroll for a Thai Massage school that can supply a Student Visa Letter. Honestly, things are developing and changing (everywhere), well, we all know that, and you need to stay at the edge of things to know what's going on. In any case, those seeking to enter Thailand must — again, at this moment — request a Certificate of Entry from the Royal Thai Embassy or Consulate in their home country.
Look, I think the Thai government is doing everything they can to ensure a safe visit, especially for the coming high season (roughly running from October to April). It's in everybody's interest. And looking at the developments of Coronavirus vaccines and medication availability it might be that, yes, as from about January next year, travel and staying restrictions to/in Thailand will be eased quite a lot.
As for us, well, we have published quite some eBooks about Thai Massage training in Thailand, and in that sense we will need to update those books because, yeah, there has been a shake-down, which is not over yet, and some Thai Massage schools have closed their doors permanently. We plan to revise those books in the period October to December in order to reflect the new situation.
All by all, it's still a very uncertain time and the conditions for studying Thai Massage in Thailand are certainly not optimal yet. Moreover, the world has changed, travelling, education and doing business is partly getting reinvented, and we need to see how exactly massage and bodywork treatments and training will surface after the crisis.
---

---
---
Related Articles
---