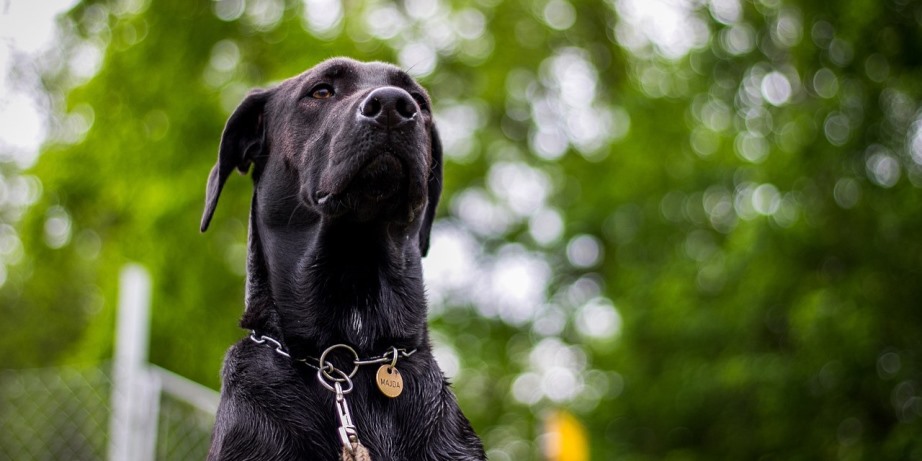 Today the dog died. One of the two I'm taking care of for an acquaintance of mine who went visiting her family during the Christmas holidays in Tenerife. As it is, I'm here in her house in Tenagua (La Palma, Canary Islands), and I'm supposed to babysit her two dogs.
The dog that died was a big, big dog. A nice dog. A she-dog. A power dog with a head twice as big as mine and jaws that could rip an arm off your body in a second.
But this morning she acted a bit strange. Not as usual. She was walking around circles, moaning, crying a bit — just couldn't find her rest.
The weird thing is that she took a Santa Claus teddy-bear in her mouth (I actually don't know where she got it because it's not my house here) and wouldn't let go of it the whole morning.
I decided to go out with her, thinking she could use a walk or something … that she might be bursting of energy.
Then outside, she lost her Santa Claus toy, actually a fluffy Santa hat, we returned home, but she remembered losing it and started scratching at the yard-door.
I reckoned she wanted her teddy-bear, so I let her out, she ran, fetched it, and returned home immediately. She went upstairs where she rests at day-time, but about five minutes later I heard two hard thumps on the wooden floor upstairs.
I ran up and saw the dog trembling on the floor. I was shocked, called her name, she looked up one time, turned her head again down, and then she went into coma, breathing very softly. A minute or two later it was over. The dog died.
She died on me and something strange and ugly died in me too, was taken from me to be reborn immediately in something new — something unknown. I couldn't stop crying, shaking, I lost control, and an vast wave of emotions raged through my body.
Two hours after she past away I buried her with help of two friends of my acquaintance.
I'm again alone now. In a way shocked, still. But also thankful for this remarkable experience. Now, hours later I know she almost forcefully poured her life in me. Her energy.
I'm here in the house with the dog that died, looking at her fresh grave, staying behind with the other dog, the very small one which will miss her dearly. Like I will.
---
---
Related Articles
---