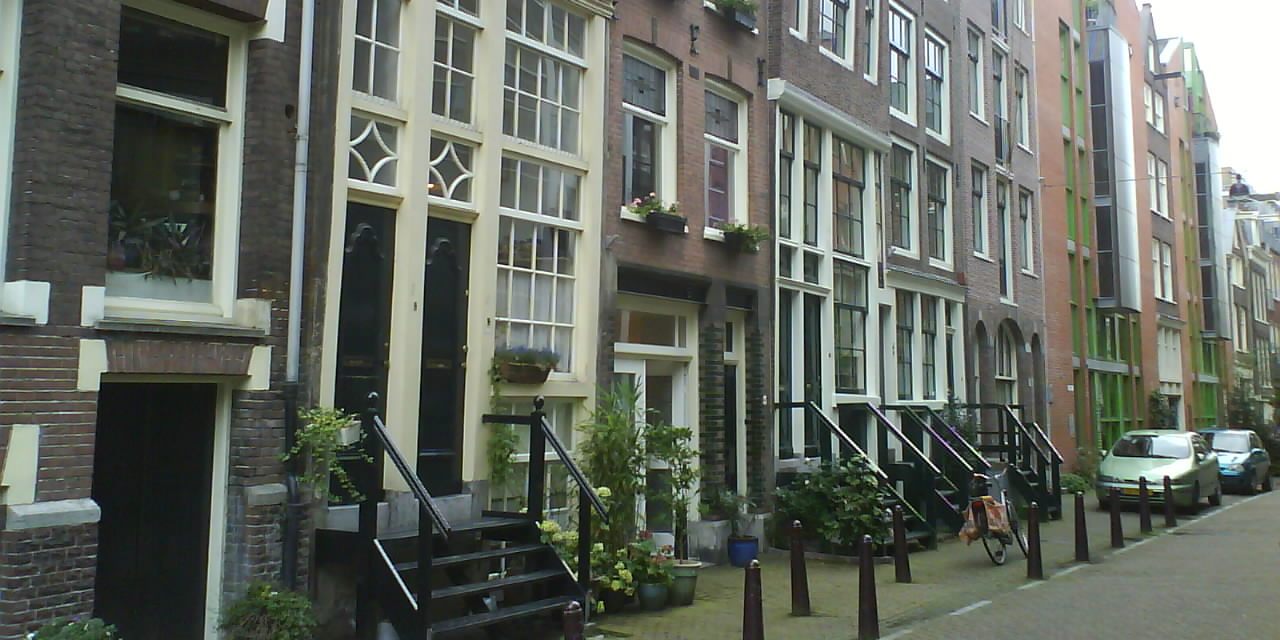 Amsterdam is de officiële hoofdstad van Nederland en de grootste stad van het land. Nochtans bevindt zich het regeringscentrum niet in Amsterdam, maar in Den Haag. De binnenstad van Amsterdam telt zo een 1 miljoen inwoners, maar tezamen met de buitenwijken en de metropool regio zijn het er ongeveer 2,5 miljoen.
Zoals wellicht verwacht bij de grootste stad van Nederland, vind je er ook de grootste concentratie Thaise Massage scholen, dat wil zeggen ongeveer 15 trainers. Een bijzonderheid in Nederland is dat er vaak Thaise Yoga Massage wordt gezegd in plaats van Thaise Massage. De redenen hiervan hebben we toegelicht in ons artikel Thaise Yoga Massage of Thaise Massage leren.
Voor Thaise Massage training en cursussen in de rest van het land kun je ons artikel Thaise Massage Scholen, Opleidingen en Cursussen in Nederland er op nalezen.
Hieronder de complete lijst van Thaise Massage scholen en trainers in Amsterdam. Voor Thaise Massage training in Thailand, kun je naar onze Training in Thailand pagina gaan.
De Akademie voor Massage en Beweging biedt een therapie studieprogramma aan en een variëteit aan cursussen en workshops van vooral Westerse massages en bodywork.
Carla is een re-balancer, bodyworker, reflex-therapeut en yoga leraar. Verder biedt ze privé cursussen aan waaronder Thaise massage.
Joyce Bosch doet van alles. De ondertekst van haar website is: coaching, counseling & training. Eén van haar activiteiten is het aanbod van Thaise massage workshops.
Howdy Tio biedt Thaise Massage en Thai Stoelmassage trainingen aan in Nederland. Howdy is tevens een speicalist in Wudang Taiji, Bagua, Spiralflow en Qigong.
ITM Thai Hand Amsterdam werd opgericht door Manuel Luque Aguilera en Nicole van Zurk en is een franchise van ITM Chiang Mai (Thailand). Het is één van de meest bekende Thaise massage training scholen in Nederland.
Kesuwon werd opgericht door Cleo Tjitrodipo. Hij is een gecertificeerd massagetherapeut en leraar. Cleo werkt samen met andere therapeuten in het Thai Massage Collective.
Lepeltje Lepeltje wordt geleid door Carollyne Tjong Ayong en biedt individuele Knuffelsessies aan en Thaise Massage sessies en trainingen.
Robin Berkelmans onderwijst dans, Tai Chi, Chi Kung en Thaise massage. Verder geeft hij zelf ook massage sessies.
De Schoonheidsschool is een specialist in Beauty en Wellness onderwijs en biedt ook Thaise massage cursussen aan.
Shiyoma biedt Shiatsu, Stoelmassage, Kruidenstempelmassage en Thaise massage sessies aan. Verder worden er ook Thaise massage workshops georganiseerd.
Tension Tamers werd in 2003 opgericht door Michiel Kaemingk. De studio in Amsterdam biedt een variëteit aan bodywork stylen aan, waaronder ook Thaise Massage workshops.
De Thai Massage Collective is een groep van Nederlandse Thaise massage therapeuten en leraren. De leden hebben allen bij ITM Chiang Mai gestudeerd. Het collectief biedt workshops, behandelingen, cursussen en retreats aan.
Ton Bérénos werkt samen met ITM-Hand Amsterdam en biedt Thai massage behandelingen en Thaise massage cursussen, trainingen en workshops aan.
Thaise Yoga Massage is van Jeroen in Amsterdam en biedt Thai massage behandelingen en workshops aan.
De Wellness Academie biedt een groot scala aan wellness- & beautyopleidingen aan in België en Nederland en verwelkomt jaarlijks duizenden studenten. Wat betreft de Thaise massage wordt een cursus Thaise voet- en onderbeenmassage aangeboden.
---
Disclaimer:
All information, content, and material in this article is for informational purposes only and not intended to serve as a substitute for the consultation, diagnosis, and/or medical treatment of a qualified physician or other professional healthcare provider.
Article Categories: Thaise Massage in Nederland
Tagged: Amsterdam, Dutch, Nederlands, Thaise Massage, Thaise Massage Cursus, Thaise Massage Opleiding, Thaise Massage School, Thaise Massage Training