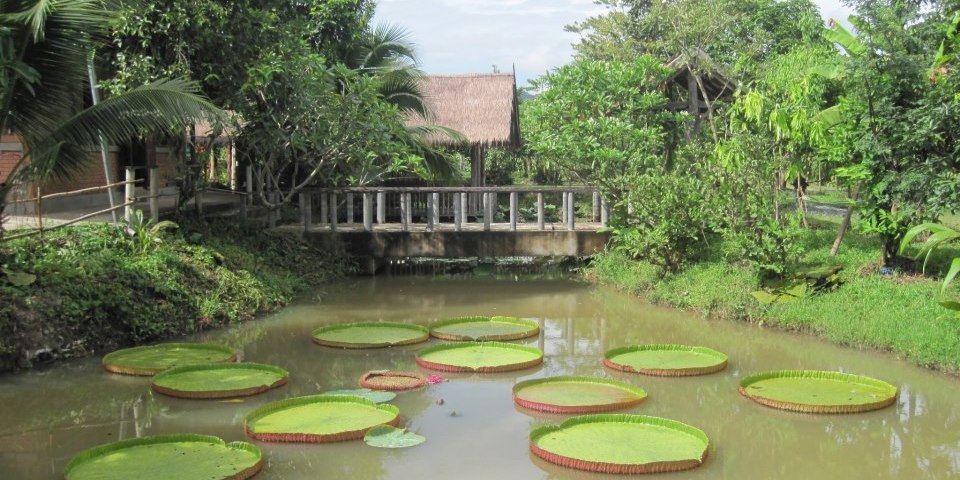 The Thai Farm Cooking School is located in Chiang Mai and has been running since the year 2000. It is owned by Sawat and Nathalie, and the big differential of the school, as the name already says it, is that they have a big farm attached to it – an Organic Farm no less.
The school offers a full day or a half day cooking class. You'll learn from a Thai instructor (fluent in English) and both classes include free pick up from your accommodation (if staying in or close to the old city), a visit to a local market, an individual cooking station, a recipe booklet and free tea and drinking water. The schools also offers private classes upon request and the entire menu can be adapted to a vegetarian/vegan diet.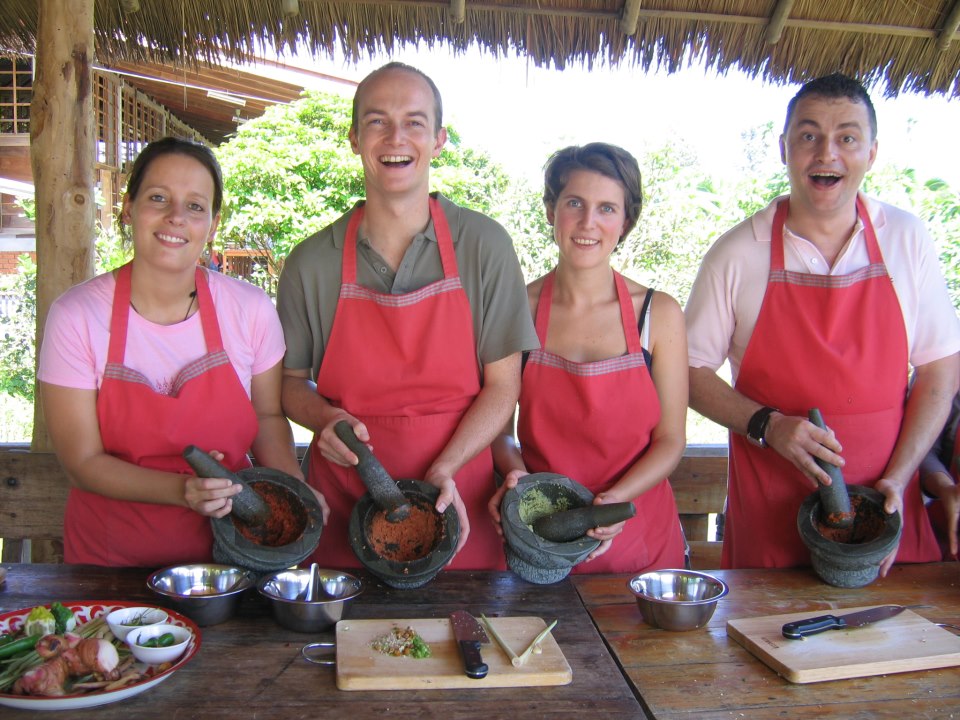 For each day of the week you have a set of dishes to choose from to learn in your class, so make sure to check out their website to plan ahead. Some examples of dishes that you can learn to cook with them are a range of Curry pastes, Chicken in Coconut Milk Soup, Thai Vegetables Soup, Chicken with Cashew nuts, Pad Thai Fried Noodles, Spring rolls with Thai dipping sauce, Mango with Sticky rice and many more.
In their organic farm, which in the past was a rice field, they now grow an amazing amount of fruits, vegetables and herbs used in Thai cuisine, such as eggplant, coconut, hot chili, long beans, galangal (Siamese ginger), papaya, lemon grass, parsley, basil, coriander, turmeric, bananas, mangoes… and the list goes on. With the traditional knowledge of Sawat – whose family are rice farmers – they are able to keep the crops free from bugs without using chemicals.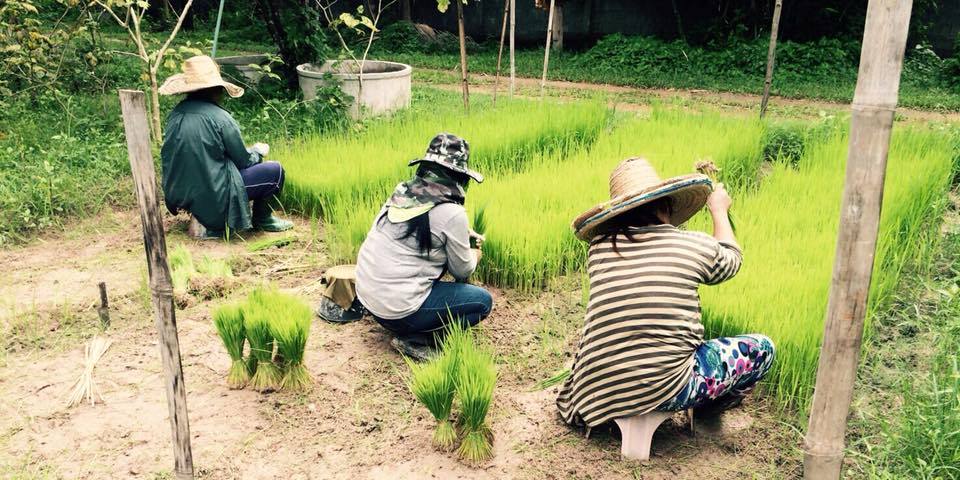 The experience the school offers makes it very interesting for those who want not only learn about the delicious Thai cuisine, but also like to have a hands-on farming experience, picking fresh ingredients and learning more about organic farming and cooking.
Website: thaifarmcooking.com
Facebook: facebook.com/Thai-Farm-Cooking-School-Chiang-Mai-Thailand
Related Articles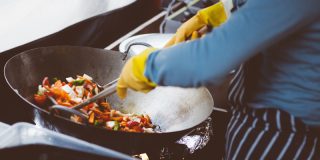 Thai Cooking and Cuisine – Thailand's Delicious Business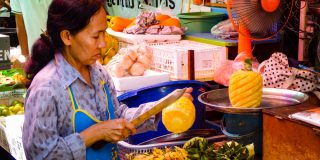 Fruit Carving Classes in Chiang Mai | Thailand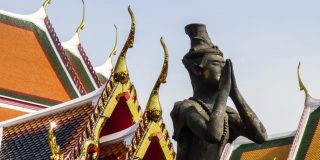 Thai Arts and Culture Center Training Courses in Thailand
---
Featured Topics
TOPIC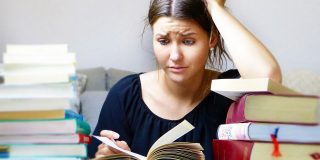 Pathologies