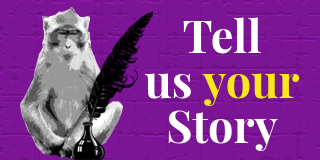 We welcome Guest Posts and we would love to hear about your experiences with taking Thai Massage or other Thai Healing Arts training courses in Thailand or somewhere else across the globe.
It doesn't matter if you are a newbie, experienced bodywork practitioner or therapist, or Thai Healing Arts teacher; send us your story and we will publish it on our website. For free!
To get an idea of the sort of articles we have in mind, check out the following posts:

Caroline Grootscholte – My First Thai Massage Training Courses in Thailand

Mor Noi & The Mornoi Clinic Review

Thai Massage Training Retreat at Huey Nam Rin
Why?
We think that publishing your Thai Massage treatment and training experiences with us is a triple-win:
--- Informative for other prospective Thai Massage and Thai Healing Arts students.
--- Improved exposure for your blog, website, work or professional practice.
--- Improved exposure and quality enhancement for our website.
Who We Are
We supply concise and complete information about Thai Healing Arts training providers and trainings in Thailand and in the rest of the world running the largest global website and database in its sort.
Since our inception in March 2018, we have been growing steadily. Read more about our performance in our Media Kit.
Publishing Conditions
--- Your article needs to be unique, that is, not previously published somewhere else.
--- Your article is and stays your article: you can always ask us to update it, change pictures, or to remove it from our website. We will act on your requests promptly.
--- We reserve the right to remove your article from our website if we encounter duplicate content, copyright infringements, or if we find that the article harms the reputation of our website, or for any other reason we find necessary. We will always notify you if such is the case.
--- We need 1 lead-picture at a minimum, 4 maximum to accompany the article. Pictures need to have a minimum resolution of 800px by 400px and will be displayed in a 2:1 scale. Pictures sent in a scale other than 2:1 will be cropped accordingly.
--- We will do final editing on the article, optimizing it for SEO (Search Engine Optimization) and checking it on spelling and grammatical errors.
--- Please do not use harsh or curse words in your article, we don't want to "bash," but surely you can also share critical notes or observations with our readers.
--- We will mention your name, activities and (job) occupation if applicable and if you want us to, website, Facebook page, practice or blog Internet addresses for our readers to be able to visit your site(s) or contact you.
--- Our articles are published in English, but if you're not comfortable writing English, know that we are also proficient in French, German, Dutch, Portuguese and Spanish and can translate your article to English (without costs) before publishing it.
Finally, if you have any remaining questions or if you'd like to send us an article (and pictures), do so using our email address talk2us@traditionalbodywork.com