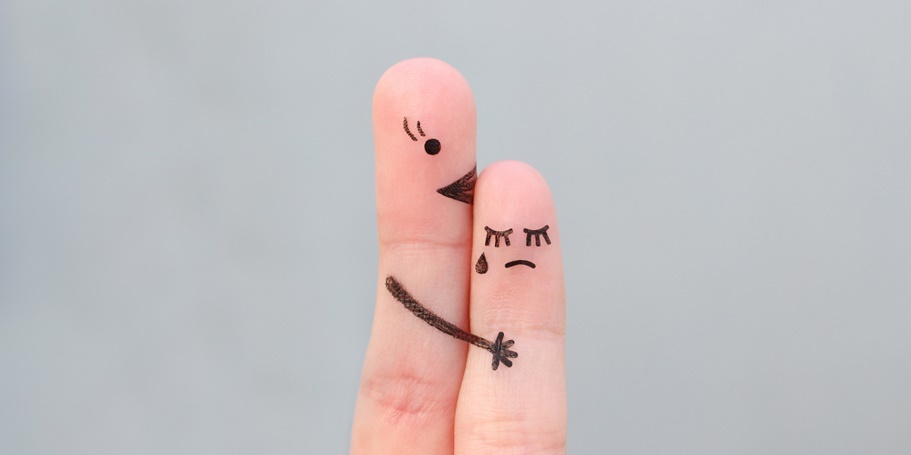 Mummy:
Yes … hello … hello … who's calling?! Who's there??
Eric:
Hola Mum, it's me. Just calling to say I'm fine.
Mummy:
Hola? Hola … ?!?? Eric? You damn fool! Where the hell are you? I've been worried sick about you. Do you know that I already went to the police? They're looking for you … right now! As we're speaking!
Eric:
Hey … don't worry. Todo bien aquí (all is fine here)!
Mummy:
Todo what? … what the hell … where are you … in Mexico?!?!?!? Jesus, I never want to see you again!
Eric:
No, no … I'm in Spain. With Daddy.
Mummy:
Spain?? What the f* … That's it then!! I'll take your godd*mn IPhone! You'll never get it back!! Never! Do you hear me?
Eric:
You can. I know you can. But then I'll take my life back from you.
Mummy:
Your life … ?!??! It's me who gave you life you idiot! Did your sick father put that into your stupid head? Jesus … they should lock that bastard down! Now … listen carefully … you come back here … RIGHT NOW! Do you hear?
Eric:
Mum … listen … I'm not coming back. Do you hear?
Mummy:
What the … ?!? Okay … that's it … I'll send them down for you. And don't you think I can't! Today … as I'm speaking … I'm your mother … what are you doing to me … you moron. I'll let them lock you up! And your kidnapping father bastard too. I'll let'm beat him up!
Eric:
You can. I know you can Mum …
Mummy:
You … you stupid ungrateful nobody!! Stop mumming me … You'll make me end up in the hospital. Is that your thanks after all I've done for you? I'll take your laptop!! You'll never get it back!! Never! Do you hear?
Eric:
Yeah … I know … but … hasta la vista Mum!
Mummy:
Hey … hey … you listen well now … don't hasta la vista me … don't you dare hanging up on me you little shit!! You will pay for that!
Eric:
I've paid already Mum. I've paid with my life. And today … I take it back.
---
---
Related Articles