---

Tap or click for Table of Contents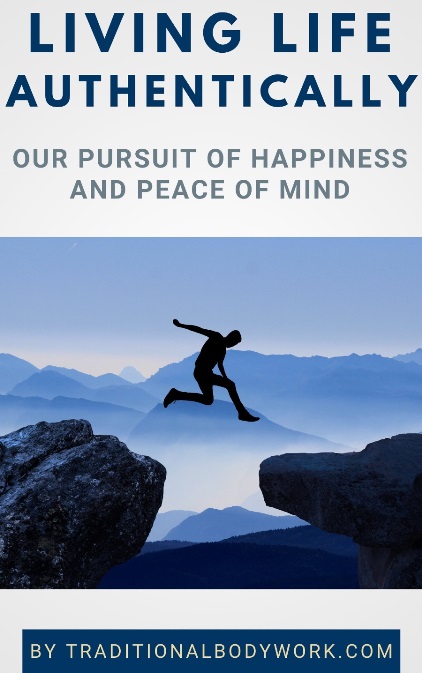 Written by: Marce Ferreira
First published: November 2019
Last update: March 2020
Length: 71 pages
Book content: more details
Table of contents: preview here
Readability: device support
Formats: pdf, epub, mobi
Delivery: download and email
Suggested price: US$ 5
Minimum price: US$ 3
Buy several related books? Learn more about our discounted
eBook bundles
.
What Is this Book about?
Our society has given us answers to questions we've never asked, and those answers have become our way of life. A mode of living that incessantly raises new questions because the answers given are at best useless, if not right out detrimental.
Seeing the truth of this is one thing. But stepping out of the vicious circle, to be liberated of preset directives and seeing what our own questions and answers are needs tremendous effort, courage, and absolute clarity.
It's perhaps one of our toughest challenges, because our habits, concepts, knowledge, opinions, cultural, social and educational mold are remarkably persistent and have imposed a very particular mental disposition on us; a state of mind that hinders us to see the world and ourselves from out an unbiased and dispassionate perspective.
Moreover, in an increasingly globalized world with universal ways of thinking, the stranglehold of "doing it their way" has become an almost insurmountable barrier.
Clearly seeing "the state of affairs," realizing deeply the truth of it, is a prerequisite to come to our own response to life and living. That response however, can never be formulated by the tools we got handed by our educational institutions and environment, may that be our country, schools, jobs, teachers, gurus, family or friends.
In fact, an entirely other mindset is needed. Another approach and another way of looking. An attitude and way of life that emerges from inside of us. We will need our own answers and no one else can know what they are, or should give them to us.
Are we able to set aside all that we've learned so far and think to be true about attaining happiness, fulfillment, peace of mind, self-realization or enlightenment? Can we cast off all artifice, opinions and conceptual frameworks, and pay careful, unprejudiced attention to the dynamics of both our outer and inner life? Is it possible and how?
And, when we've finally come to "our own thing," can we then assume true response-ibility and follow our inner callings and insights? Are we willing to take the consequences of doing so?
In fact, do we have any other choice if we want to attain true peace of mind and happiness?

Table of Contents
PREFACE
ESSAYS
~ Happiness and peace of mind 5
~ The answers you're looking for 7
~ Your own way 9
~ Doing good and doing bad 11
~ Meaning and purpose 13
~ The people you love 14
~ Solving your problems 15
~ Finding the truth 16
~ Realizing who you are 18
~ Your questions are not yours 19
~ Why do you live? 21
~ What to do in this world? 23
~ How to choose? 25
~ Choice or destiny? 28
~ The ten million dollar question 30
~ How to live your life? 32
~ Our useful life 34
~ Boycotting the system 37
~ Realms and freedom 39
~ Taking appropriate action 41
~ What is patience? 42
~ Understanding your pains 43
~ Living with regrets 45
~ The price you pay 46
~ Your opinions 47
~ Cleaning up unfinished business 48
~ The courage to live 49
~ Your responsibility 51
~ Seeing things for what they are 53
~ About being clear 55
~ No way back 56
~ Sleepwalkers 57
~ Your plans 58
~ Being alive 59
~ Crystal clear clarity 60
~ The voyage 62
~ Behind the doors 64
~ The consequence of truth 65
~ All things go 66
~ Self-reliance 67
~ Our unspoiled grounds 69
APPENDIX
How do you receive this eBook?
We work with Gumroad, a reputable and established digital downloads service provider and payment processor. After buying this eBook you can immediately download it in one or all formats of your choice (pdf, epub, mobi). We will also send you an email with a link to the downloads so that you can re-download the eBook anytime you'd like to.
Device Support
Our books can be read on all common devices, such as desktops, laptops, notebooks, smartphones, tablets, and eReaders, including the Kindle eReader. All regular OS are supported, like, for instance, MS Windows, Apple Mac OS, and Google Android.

PDF files are best read on desktop computers, laptops, notebooks, and tablets, but can be easily read on other devices also. EPUB files are suitable for all generic eReaders. The MOBI file format is supported by many eReaders also, but it's specifically suitable for the Kindle eReader.

Smartphones and tablets can access all file formats we publish, but depending on the screen size and apps available or downloaded, either PDF, EPUB or MOBI will be best.

After buying an eBook you can immediately download all formats or, if you use a Kindle, directly send the PDF and MOBI file to your Kindle device using your Kindle email address.