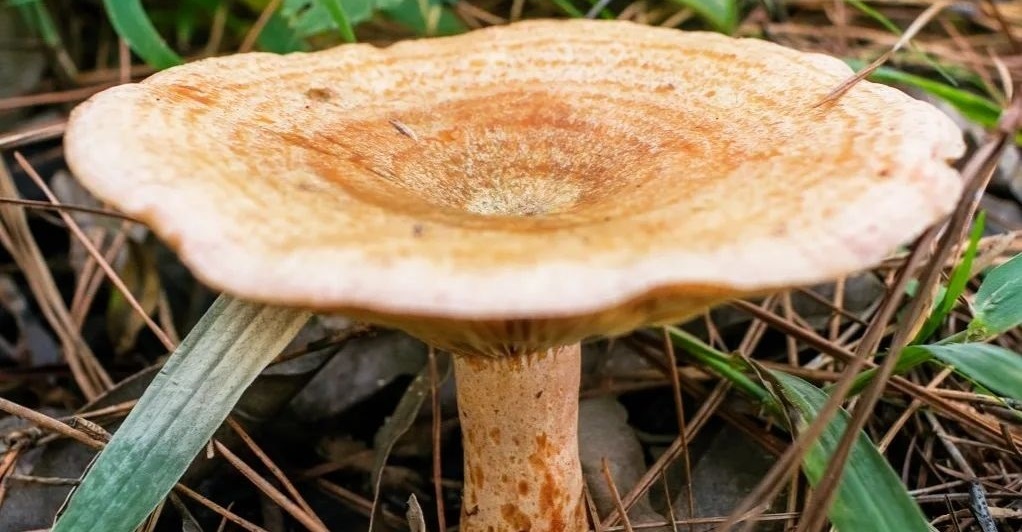 Lactarius quieticolor is a delicious mushroom you can find in abundance in the Serra Gaúcha, a mountainous areas in the northeastern portion of the Rio Grande do Sul state in southern Brazil.
This mushroom is a member of the large milk-cap genus Lactarius in the order Russulales. Informally, the Lactarius quieticolor is called the Carrot Milkcap after the carrot-orange color of the cap, and the tiny milk droplets that exude from the gills (or lamella). The gills are the papery ribs under the cap of some mushroom species (see the picture here below).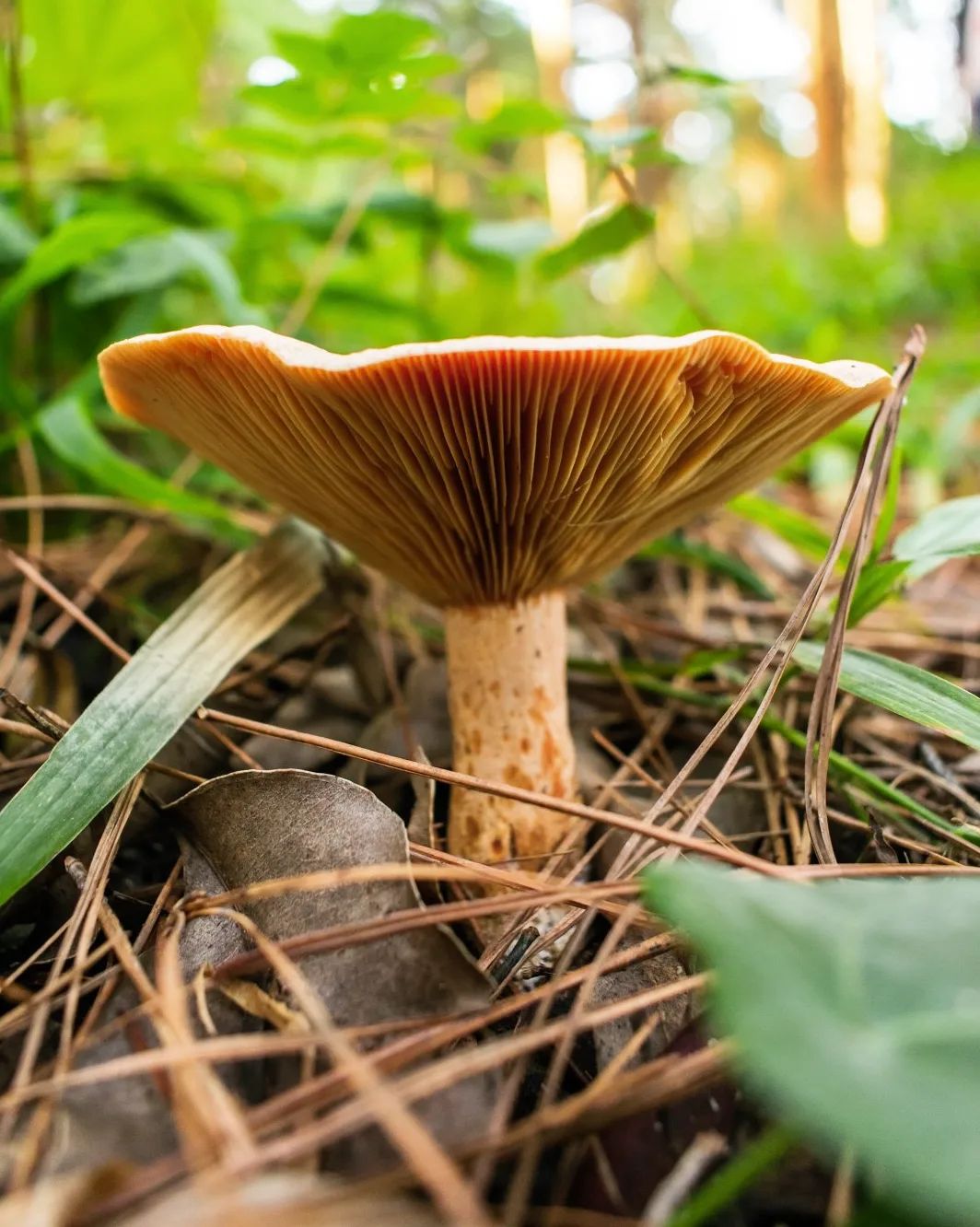 This Lactarius quieticolor mushroom (which resembles the equally edible mushroom Lactarius deliciosus) is actually native to Europe, but has been accidentally introduced to other countries along with pine trees.
So, in Brazil, you can find them on the ground between pine needles and undergrowth in (commercial) pine tree plantations, but basically everywhere you find pine trees nowadays and, of course, where the spores of the Lactarius quieticolor have been spread.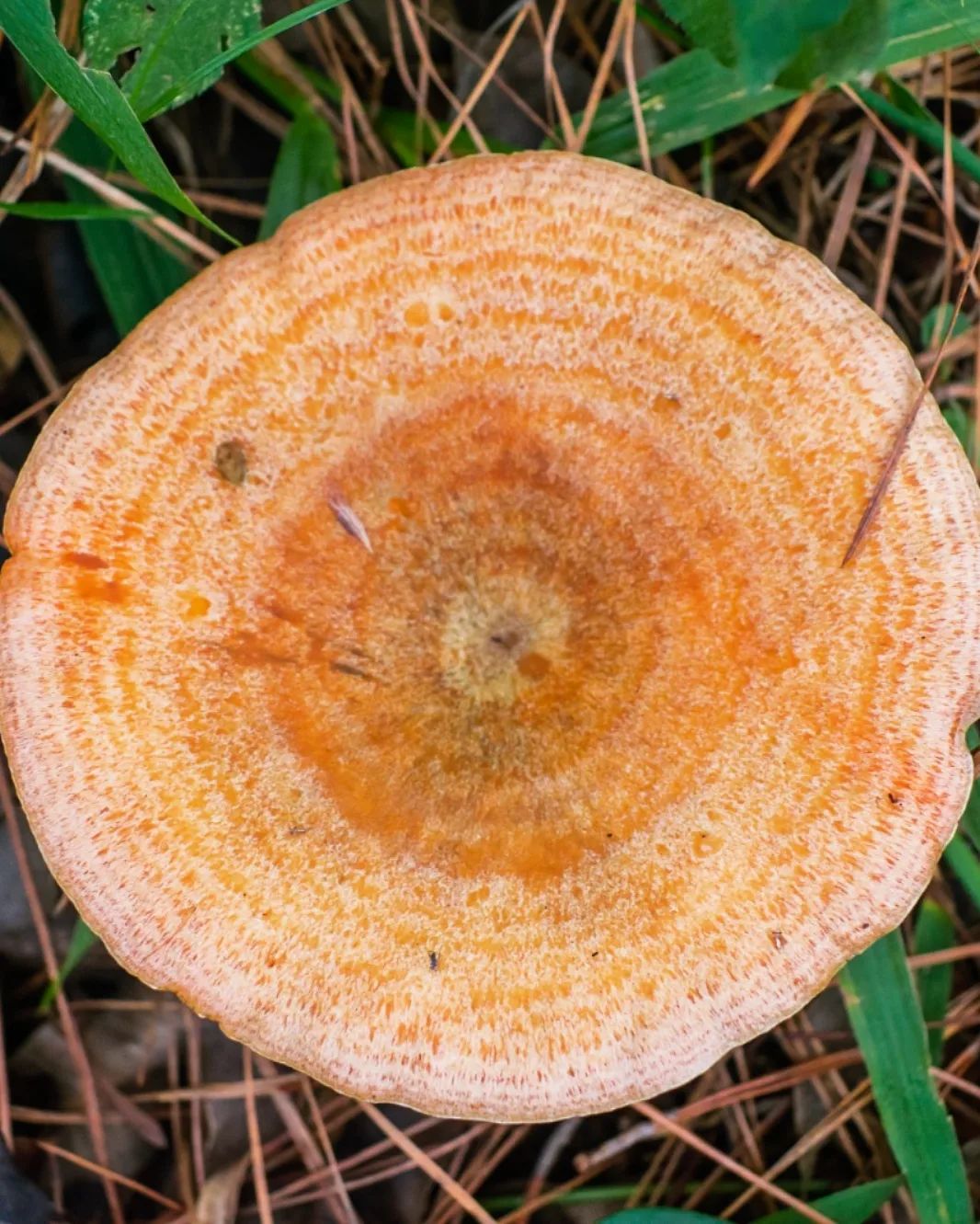 In the Serra Gaucha Highlands (situated roughly between 500 meters and 1400 meters above sea level), you'll find them in association with pine roots, typically in autumn and winter. Mind that the autumn and winter in the Southern Hemisphere covers the months March to September (when it's spring and summer in the Northern Hemisphere of the Earth). I found the specimen you see in the pictures in May of this year.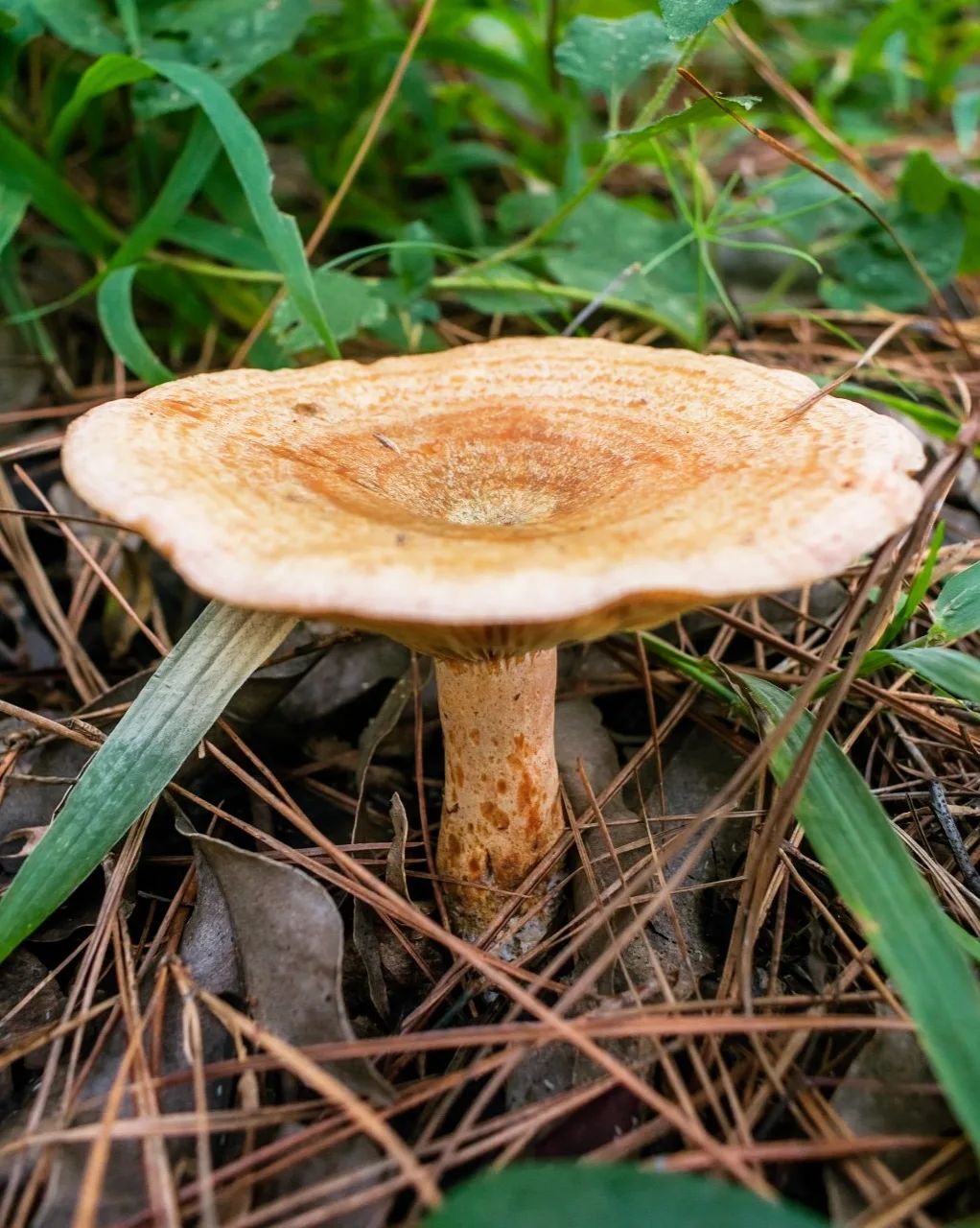 I like to fry them in a little bit of pre-heated soybean or olive oil (or butter) with salt, black pepper, and nutmeg. Mind that I scrape the gills off and discard those, and then cut the cap and stalk/stem in pieces, which are the actual parts I fry.
After frying them for about five minutes they're ready to eat, but as I like the texture to be even firmer and tougher, I leave them frying for about ten minutes. The Lactarius quieticolor has a very strong and striking flavor!
I also dehydrated them to save the surplus catch, and prepared those later as an empanada. But actually the recipe possibilities are endless!
📸 Registration made on the 14/05th, in a Pinus plantation in the Serra Gaúcha.
⚠ If you're not knowledgeable about mushrooms, please don't risk eating unknown mushrooms just by comparing photos online.
© All photos and videos are copyrighted. Unauthorized use is not permitted.
---
---
Related Articles