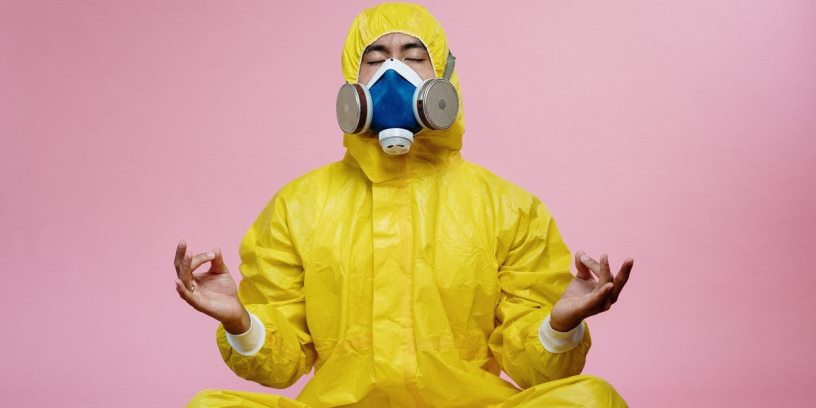 © Image from Cottonbro
The Coronavirus (COVID-19) pandemic has brought many problems to society in general, globally, and one of the industries that got hit very hard is the spa, massage and bodywork training sector.
Many spa and massage schools around the world have (still) suspended their training courses and classes, others didn't have enough resources to survive and closed their doors permanently or let go of personnel. Mind that the Coronavirus crisis isn't over yet, and predictions are that it will at least take another 6 months before reliable medication and vaccines will be started to get widely available; the shakedown hasn't ended yet.

eBook | by TraditionalBodywork.com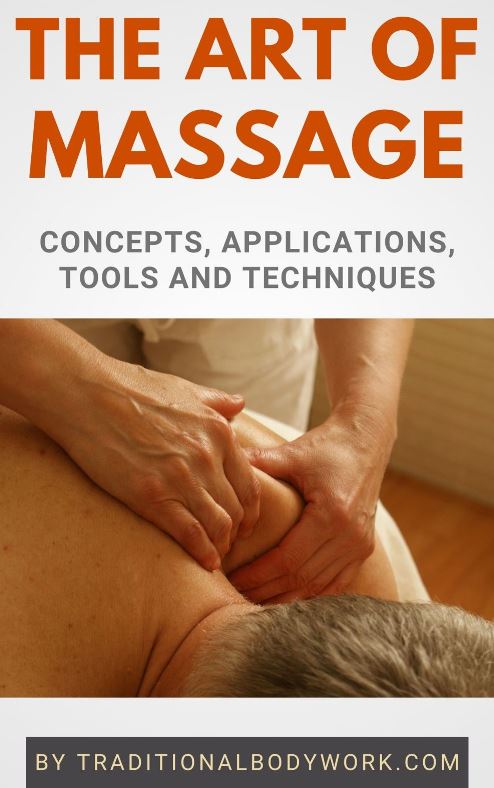 Massage and bodywork schools, teachers and institutes that relied on students from faraway or from abroad are particularly suffering. Mind also that even if vaccines and medication will be available beginning next year, economies have shrunken dramatically around the world, leaving many, many people unemployed or with fear of losing their jobs. In such a case, with less money to spend, it's unlikely that travelling and/or studying faraway from home or abroad will recover quickly.
On top of that, massage training is often in a group setting, which increases the chances to "catch something," and let's be honest, it will take a long time — I fear — before trust among people returns to interact closely and intimately with a group of strangers. In that sense, in my opinion, private massage and bodywork training may have a better future.
But what I mean to say, is that the training industry will keep on experiencing problems with recovery for a substantial amount of time. Of course, a shakedown in the industry will result in a smaller group of training schools and institutes, and they may profit a bit from the fact that prospective students will have less choice in trainers and will be more likely ending up at their schools. Nevertheless, the fact of simply less customers available will remain, for, I think, some years to come.
Now surely, quite some massage schools are trying to enter virtual teaching more structurally, say, starting to give online classes and such. But here also, and I have written a post about that, only a certain part of massage and bodywork trainings and courses is suitable to be given online or via books and video material, and the like. And I'm not even talking about people who take training courses out of social or fun motives, that is, wanting (or needing) close direct contact and interaction with other people. This type of student, and don't underestimate the size of this group, will not at all be interested in online training.
Of course, massage practitioners, therapists and students can, for the moment, take some online Continuing Education classes, get their taxes and administration in order, or get a bit deeper into some specific topics theoretically, but this is only temporarily, that is, online oriented trainers will most likely only see a temporarily rise in the demand for such trainings.
The real question is, if there will be a large renewed demand for hands-on and in-person training courses. Because, with travel restrictions, fear, and less money to spend by the public, how will that go? We also need to realize that taking a training course for fun is one thing (and those kinds of students will dramatically decline), but taking one for professional reasons depends very much on having or expecting clientele. Again, in a shrinking economy, there will be a reduced want or need of therapists and spas likewise. And consequently, that affects the need for training.

eBook | by TraditionalBodywork.com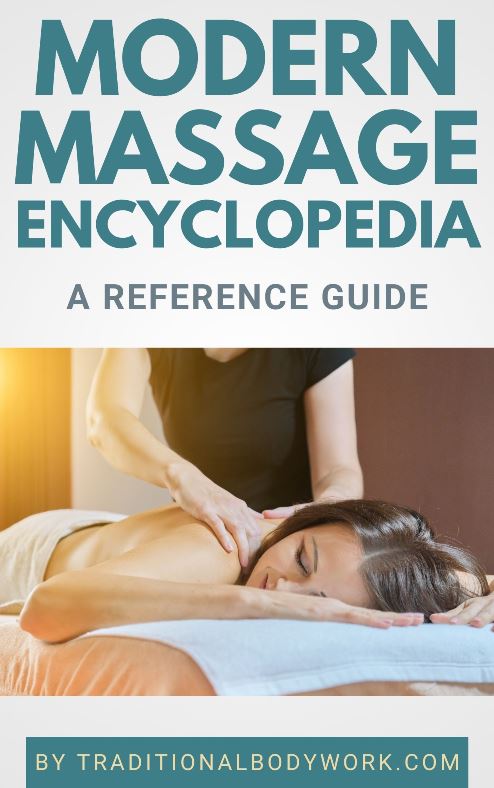 Another aspect is that one will, from now on, think twice before entering the spa or massage industry (either as a therapist or trainer), an industry that heavily relies on traveling, leisure, and holidays and on clients having the money to pay for (luxury) treatments or training. Mind here, that treatments that are not paid by insurance companies are very often considered a luxury by the public, one of the first things to economize on in times of crisis.
Those who do enter the spa and massage industry will want to make sure that they will be able to make enough money online (or otherwise) in the case of renewed lockdowns, may those be due to the Coronavirus or whatever thing or threat else. I think, that's one of the big lessons learned (unfortunately often too late), not only by massage schools, but by many businesses.
All by all, the spa and massage training industry is experiencing serious restructuring, a complete shakedown and shakeup, including the loss of many jobs, and a strongly changed focus on how to assure continuity if new disasters hit. I would have really liked to say that the end of the problems for massage schools and trainers is near, but I fear they are, in a way, only just beginning.
---
---
Related Articles
---