How We Stay Fit during COVID-19 Lockdown
Published: Mar 31, 2020 | Updated: Apr 3, 2020
---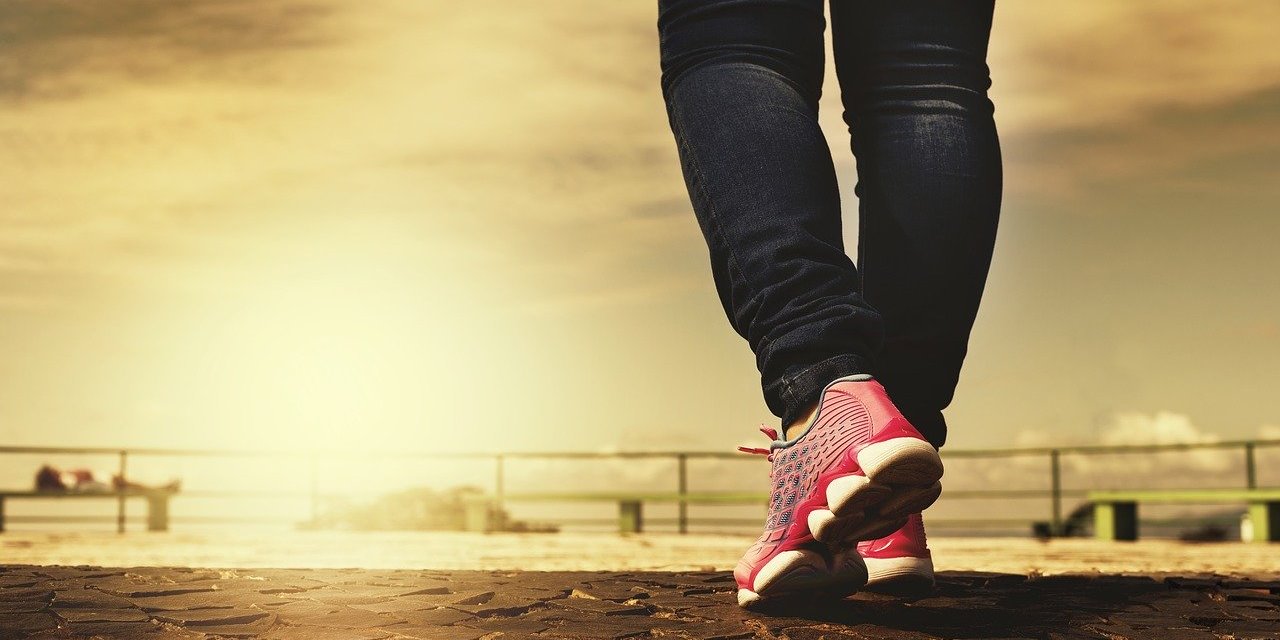 Let me start by saying that we try to stay fit during our COVID-19 lockdown. It's not easy, and I don't know if we actually do well. In any case, we recognize that fitness addresses mental, emotional and physical well-being and vigor, and we try to work on all of that.
My partner Helissa (an English language teacher) and I (a Blogger) are now basically at home during the whole day. Shops, offices, institutes and the like are all closed for visiting, except for supermarkets, pharmacies, and gas stations.
Public transport is almost dead and we cannot leave the city. Working outside is restricted — in the case of Helissa, the school where she teaches is closed. Social gatherings, events and parties are forbidden, well, you know the COVID-drill…
So what we try to do as for the physical fitness part is take a walk outside, every day, about an hour or so. Luckily that's still permitted. We go around six o'clock in the evening, just before sunset when it's not so hot anymore.
Because I'm a Thai Massage therapist also, I give Helissa massages, now and again during the week, and she gives them to me. Additionally, we try to do Thai Yoga exercises (Reusi Datton) and generally I do quite some in-between stretches during the day to counteract the fact that I'm sitting a lot behind my desk.
Another thing we find important is to eat well; lots of fruits and vegetables, for instance. We realize that our immune system needs fitness and readiness. We try to keep that in mind as a real priority, and good food together with mental and physical fitness is of key importance.
Honestly, it's not easy to bring up the motivation; things in the world are quite depressing now and you hear new Coronavirus problems every single day, if not every single hour, and generally, things only seem to get worse at the moment instead of better (except for China and generally Southeast Asia maybe, which of course gives us hope). But on the whole, it is all so, so sad.
As for our mental and emotional fitness, it's hard not to discuss the Corona crisis almost constantly, and we really need to make an effort not to talk about it. We try to create hours of pause, because this Corona-thing really drains your mind and energy.
I try not to look too much at the news (only once in the morning and once in the evening). And we try not to think too much about the future shape of things and, of course, the financial consequences.
We try also to laugh and relax by watching harmless movies. I read books — novels — but not those in the genre of George Orwell's 1984 or Aldous Huxley's Brave new World, obviously. Also, I get up very early (around five in the morning), when all and everybody is still sleeping in our city, and that gives a kind of calm to start the day peacefully.
Well, this is how we cope so far. What we hope is to stay healthy, stay fit, being ready for the moment the Coronavirus infects us, which is most likely bound to happen anyway. Furthermore, we sincerely wish that the COVID-lockdowns and global panic can end soon. Because, my God, what a mess it is.
---
---
Related Articles