---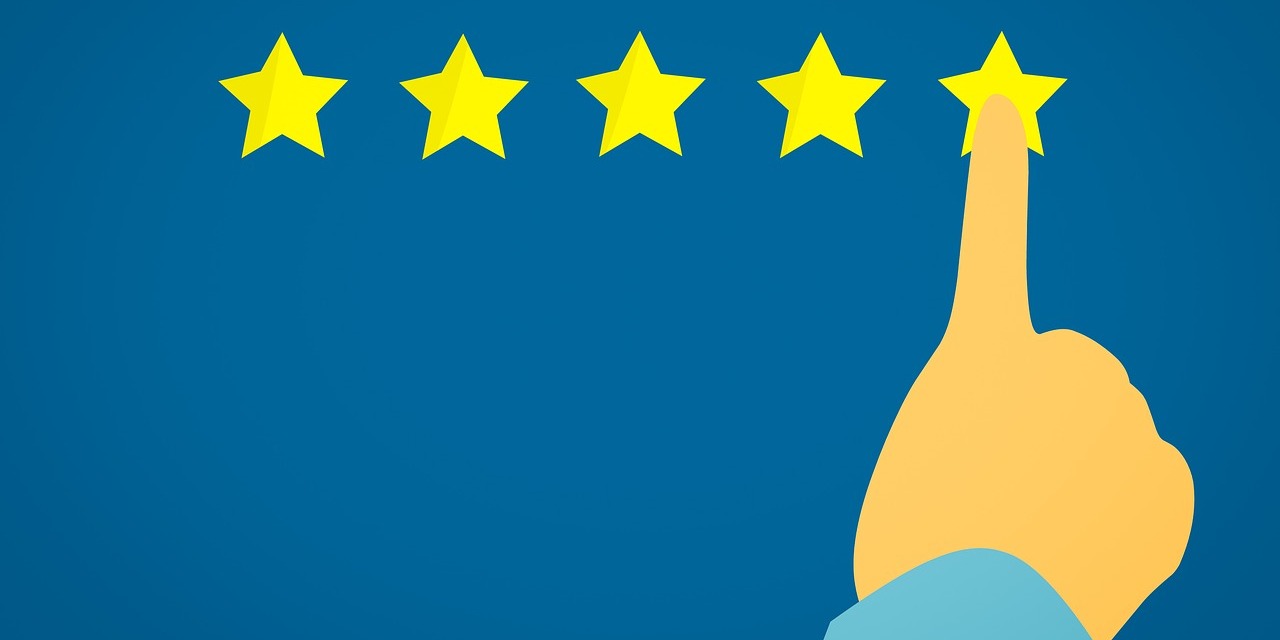 Para ser incluido en una lista de las Escuelas de Masaje Tailandés más conocidas de Tailandia, seguramente no significa necesariamente que también sean las mejores escuelas de masaje Thai de Tailandia.
En primer lugar, "lo mejor para ti" es muy subjetivo y depende de muchos factores, y en segundo lugar, "ser conocido" también tiene muchos razones.
Francamente, se puede comprar popularidad. La clasificación y la presencia en los motores de búsqueda o portales se pueden pagar y las revisiones se pueden manipular.
Compartir y presionar la publicidad en las redes sociales como en Facebook, puede ser manipulado y pagado por igual. Y ciertamente la suerte pura, la coincidencia y el nepotismo tienen su parte igualmente.
Por otro lado, por supuesto, muchas escuelas conocidas tienen razones legítimas para ser populares. Pueden tener profesores de renombre o programas especiales, ofrecer excelentes cursos de masaje tailandés y talleres interesantes, tal vez tienen influencia internacional, o algunos son simplemente baratos en ofrecer una buena educación de masaje tailandés, y así sucesivamente.
Entonces … ¿qué vale la pena ser conocido hoy en día? Bueno, en realidad implica mucho, porque significa presencia cuantitativa en la red y, con eso, más exposición. Y la exposición como regla significa más clientes y estudiantes. De hecho, también significa que aquí en TraditionalBodywork.com, al escribir este artículo, contribuimos al juego de popularidad y ayudamos a que las escuelas ya "populares" se vuelvan aún más populares.
De todos modos, habiendo dicho todo eso, vamos a ver cuáles son las escuelas de masaje tailandés más conocidas de Tailandia. ¡Y por supuesto, uno siempre debería tomar una lista como esta no demasiado seria!
1. Wat Po Traditional Thai Massage School
La escuela de masaje Watpo en Bangkok es sin duda la principal escuela de masaje tailandés cuando se trata de "ser conocido".
2. The International Training Massage school ( ITM Chiang Mai)
Quizás la escuela ITM ocupa el segundo lugar en popularidad. Han entrenado a miles de estudiantes en los últimos años. Ofrecen casi cualquier curso pensable de Terapia Tailandesa y un programa para entrenamiento de instructores.
3. The Thai Massage School of Chiang Mai (TMC)
La escuela TMC podría ser clasificada en tercer lugar. Como ITM, una escuela de masaje tailandesa grande y muy conocida en Tailandia. También ofrecen un programa de afiliación para maestros de masaje tailandés.
4. The Sunshine Massage School
De hecho, Sunshine Massage es un recién llegado (desde 2004) ubicado en Chiang Mai, con una mezcla de profesores occidentales y tailandeses que ofrecen cursos y talleres de masaje tailandés siguiendo el linaje Sunshine Network de Asokananda (Harald Brust). Una escuela que creció rápido en los últimos 10 años. Publicidad inteligente con un sitio web en varios idiomas.
5. Pichest Thai Massage
Pichest Boontumme en Hang Dong (área de Chiang Mai) es, de hecho, una escuela de un solo hombre. Pichest enseña en un estilo de "sentarse al pie del maestro". Técnicamente no es una escuela para tomar cursos de nivel 1 a nivel 100, y similares. Pichest es mencionado porque es quizás el instructor de masaje tailandés más influyente y reconocido en este momento (para los occidentales, eso es).
6. Thai Massage School Shivagakomarpaj & Old Medicine Hospital
Por supuesto, no podemos omitir el Old Medicine Hospital, el principal instituto de medicina tailandesa y masaje tailandés desde los años 60 hasta finales de los 90 del siglo pasado en Chiang Mai. Muchas escuelas del masaje tailandesa en Chiang May que están bien establecidas hoy en día, fueron fundadas por antiguos maestros del Old Medicine Hospital. Entre los ex-profesores más notables se encuentran Pichest Boonthumme y John Settakorn (ITM).
7. Tao Garden Health Spa & Resort
El maestro Mantak Chia, un maestro en Chin Nei Tsang (y de marketing, por cierto) es el líder definitivo en el masaje abdominal tailandés . Inventó a Chi Nei Tsang por sí mismo, una mezcla de conceptos y trabajo corporal tailandés y chino, y … conquistó el mundo. Hoy en día, su empresa es un conglomerado de varias escuelas, institutos y empresas, pero la sede aún se encuentra en Chiang Mai.
8. Ong's Thai Massage School
La Escuela de Masaje Tailandés de Ong en Chiang Mai creció rápidamente en los últimos años. Es una escuela de masaje de tamaño mediano con aproximadamente 10 maestros. La escuela de Ong ofrece una variedad de modalidades de Masaje tailandés y, además, algunas modalidades de Western Spa.
9. Loi Kroh Massage School & Yoga
Loi Kroh Massage es una de las escuelas establecidas en Chiang Mai (desde 1998), reconocida por su entrenamiento Reusi Datton, programas de entrenamiento de masajes abdominales y genitales.
10. Bangkok Spa Academy (BSA)
La academia ofrece una gama completa de programas de entrenamiento de masaje tailandés, hierbas tailandesas y masajes de aceite tailandés, muy enfocados en la industria del spa.
11. Yoga Massage School Thailand
La escuela de masaje de yoga Metta en Bangkok del maestro Kraijakkri Rungrojsakulporn (Kong) es una escuela pequeña, pero altamente especializada en masaje de pies y reflexología, cursos de masaje tailandés y Ruesi Dat Ton (yoga tailandés).
12. TTC Spa School
La escuela TTC Spa tiene sucursales en Bangkok, Chiang Mai y Koh Chang. Ofrece una gran variedad de cursos de modalidades tailandesas y algunas modalidades de Western Spa.
13. Baan Hom Samunphrai
La escuela Baan Hom está ubicada un poco fuera de la ciudad de Chiang Mai con posibilidades de alojamiento en el lugar. Ofrece, por ejemplo, Masaje Abdominal Tailandés (Chi Nei Tsang), Masaje Tailandés de Pies y Reflexología, Masaje de Compresión Herbal Tailandés (Pindas), Masaje Tailandés (Nuad Thai). Especializado en levantamiento de útero (estilo tailandés), Moh Tum Yae y terapias herbales.
14. Chiang Mai Spa Academy (CMSA)
CMSA es una gran escuela que ofrece una amplia variedad de cursos de formación en masaje tailandés, trabajo corporal tailandés y spa. Principalmente enfocado en la industria del spa.
15. CLS Massage School
CLS Massage es una escuela de masaje spa en Chiang Mai. Fuertemente enfocado en el mercado japonés con personal principalmente japonés. Ofrecen alojamiento en la escuela.
16. Jongrak Thai Massage School
La escuela Jongrak en Chiang Mai se concentra en los tailandeses, pero los occidentales también son bienvenidos en algunos de sus programas. Sitio web en inglés disponible. La escuela está especializada en medicina tailandesa, farmacia tailandesa y partera tailandesa.
17. Omsala
Omsala es propiedad de Ohm Rinraya, una ex-profesor del Sunshine Massage School. Se especializa en cursos de masaje abdominal tailandés (Chi Nei Tsang) y entrenamiento de masaje genital tailandés también conocido como Karsei Nei Tsang.
18. Sinchai Massage School & Therapy
Ajarn Sinchai Sukparset es un practicante ciego de Masaje Tailandés y maestro especializado en Masaje Terapéutico. Con unos increíbles 50 años de experiencia, un ícono en la comunidad Thai Massage de Chiang Mai.
19. The Fine Art of Thai Massage School
El fundador y maestro principal de esta escuela de masaje tailandés es Terdchai Chumphoopong, también conocido como Mac. Un ex-entrenador en el Old Medicine Hospital y ITM. Abrió su escuela en 1999. Un poco fuera de Chiang Mai. La escuela ofrece alojamiento en el lugar. Programas para formación de profesor de masaje tailandés disponibles.
20. Wandee Ancient Thai Massage
Wandee no debería quedarse afuera. Un veterano en el escenario que ofrece una amplia gama de cursos de masaje tailandés. Ex-profesora de masaje tradicional tailandés en el "Old Medicine Hospital", abrió su propia escuela en el año 2000. Más de 30 años de experiencia.
21. Jack Chaiya Thai Massage School
Jack Chaiya es el hijo de Lek Chaiya alias "Mama Lek" de Chiang Mai. Ella era una curandera de buena reputación, herbolaria y maestra de medicina tailandesa. Su estilo es ampliamente conocido como "Nerve Touch" o "Jap Sen". Jack Chaiya continúa enseñando en el espíritu de su madre.
---