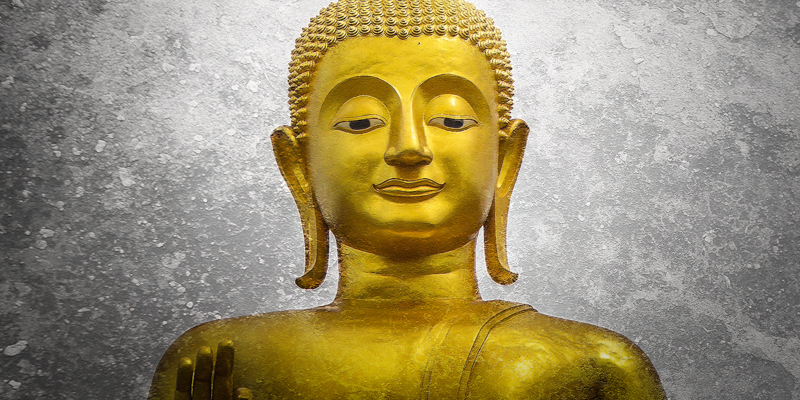 Al observar la historia de la tradición del masaje tailandés, uno se da cuenta de que nunca se ha visto como « sólo un trabajo ». Masaje siempre se ha considerado una práctica espiritual muy cerca de las enseñanzas del Buda.
Hasta hace muy poco tiempo era sólo en el templo (Wat en el idioma tailandesa), que se enseña y se practica el masaje Thai. Hasta hoy una de las escuelas más importantes de Tailandia se encuentra en Wat Pho en Bangkok. La instalación de lugares de masaje reconocidas fuera de los templos es un fenómeno bastante reciente.
Dar un masaje fue entendido como una aplicación física de Metta, la palabra Pali (y tailandesa) que se utiliza en el Budismo Theravada para traducir « la intención benevolente » y entusiastas masajistas continúan trabajando con ese espíritu, con amable atención y concentración.
Es importante tener en cuenta estas ideas y aprender el masaje tailandés en esta perspectiva. Hay un mundo de diferencia entre un masaje hecho en un estado de meditación y concentración y un otro masaje dado simplemente como « un trabajo ».
Un masajista dedicado desarrollará la intuición de los flujos de energía y las líneas de energía y ser capaz de dar masajes a diferentes personas en función de sus necesidades. Sin esta importante percepción, el masaje tailandés se vuelve mecánico y pierde interés.
---
Disclaimer:
All information, content, and material in this article is for informational purposes only and not intended to serve as a substitute for the consultation, diagnosis, and/or medical treatment of a qualified physician or other professional healthcare provider.
Article Categories: El Masaje Tailandés
Tagged: Español, Masaje Thai, Spanish