Find the Best Deals and Tickets for Flights, Bus, Train, Ferries and Accommodation in Asia
---

Learn Thai Massage with CLS Massage Chiang Mai in a beautiful natural setting!

Study Thai Yoga Massage & Foot Reflexology to perfection with Master Kong in Bangkok.
Train with accomplished massage teachers from SVG Thai Massage Chiang Mai.
---
Special Offers & Discounts
Chiang Mai, Thailand
---
The Thai Oasis Spa School in Chiang Mai offers discounts and promotions on their Special Offers page.
Current promotions:
– A Thai massage 3-day course @ 6,000 THB with a free pickup and drop off, 18 Hours
– A Thai massage 150-hour course @12,000 THB from 14,500 THB, 150 Hours
– Buy a 3-day body treatment course @ 8,000 THB and get a FREE Spa General Knowledge and Management 1-day course worth 1,500 THB, 18 Hours
– Purchase any professional courses of 5 days or longer and get another Thai massage 2, 3 or 5-day course at a 50% discount, 30 Hours
– Buy any 5 day or longer professional course, get a free 1-hour Aromatherapy Massage, Thai Massage, Body Scrub or Body Wrap from Oasis Spa, 30 Hours
– Purchase a 3-day facial treatment course@8,000 THB, get FREE 1-day body scrub course , 18 Hours
– Buy a 3-day Swedish massage course (8,500 THB), get a half-day DIY herbal compress ball course free (2,000 THB), 18 Hours
Find more Events, Job Offers, Promotions & Discounts
Featured
Ayurvedic Yoga Massage Schools and Training Events in India

Ayurvedic Yoga Massage (AYM), also called Ayurveda Yoga Massage, is actually not a traditional Indian bodywork modality. Well… it is and it isn't. It's a hybrid, a [ ... ]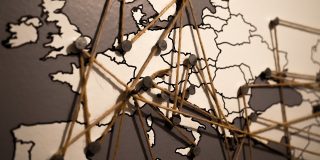 Best Thai Yoga Massage Events and Gatherings in Europe

Looking at the various European countries, we see that each country often has its major style or one or more predominant Thai Massage lineages [ ... ]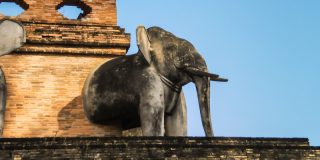 Thai Lanna Folk Healing Arts and Training Courses in Thailand

Looking for Thai Massage courses in Thailand, you may have bumped on the phrase Lanna Thai Massage. In this article we're going to look at what it is, and what are other [ ... ]