---
---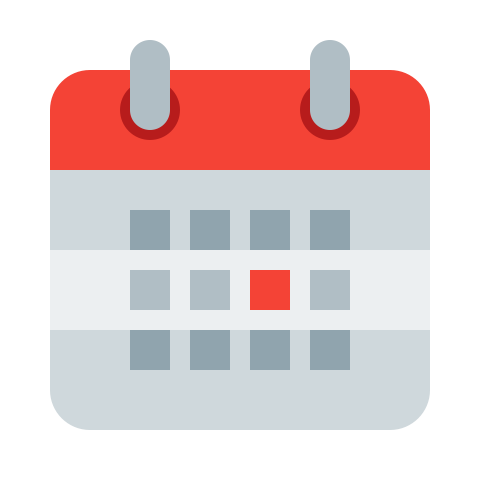 May 20, 2019 - May 25, 2019
Koh Phangan, Thailand
Event Categories

Samma Karuna on Koh Phangan is an international school of self-realization and spiritual awakening. Regular events and workshops include Thai Massage workshops, Social, Active & Still Meditations, Yoga Classes, expressive sessions based on conscious movement and music, Cathartic techniques, Pranayama, Tantra, and more.

Thai Massage with Nana at Samma Karuna
During this intensive week course, you will learn how to give massage sessions from teacher Nana. A course suitable from beginners to massage therapist. The workshop must be booked at least 1 day in advance.
---
Find more Events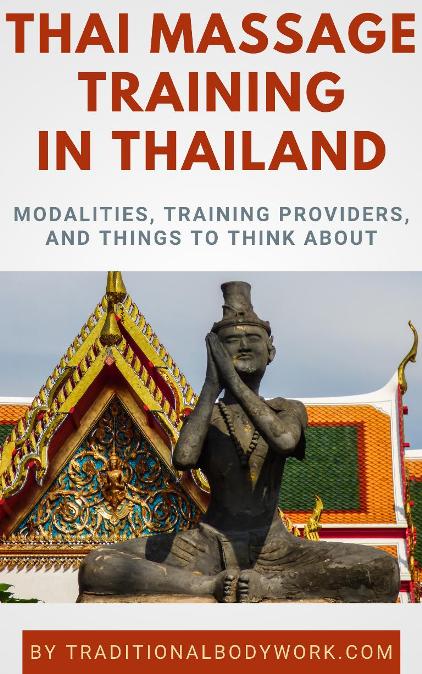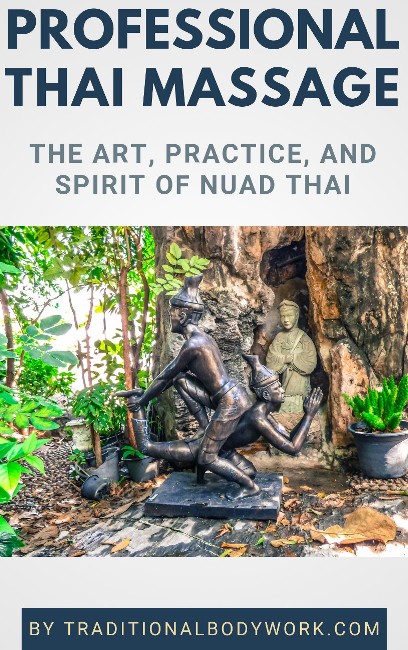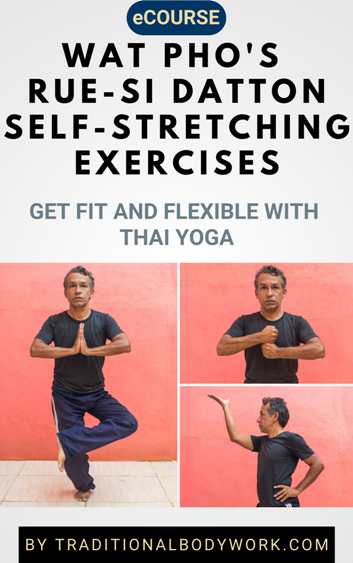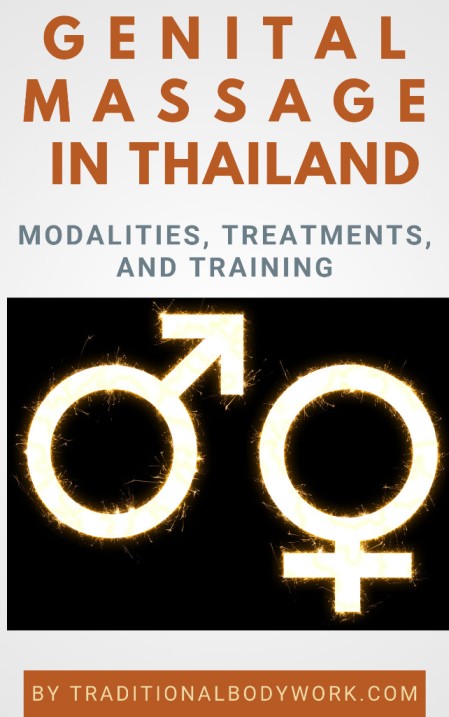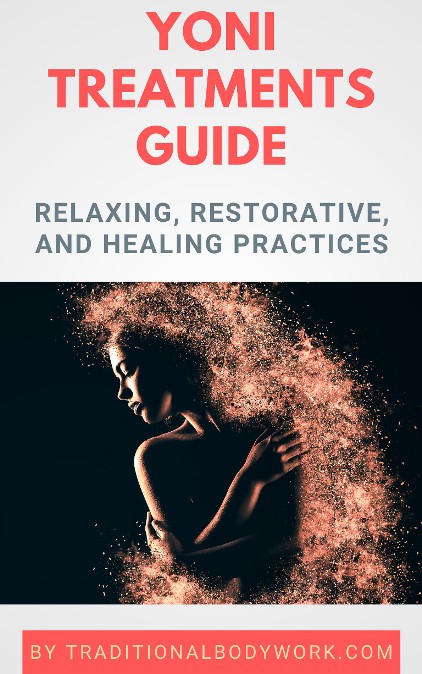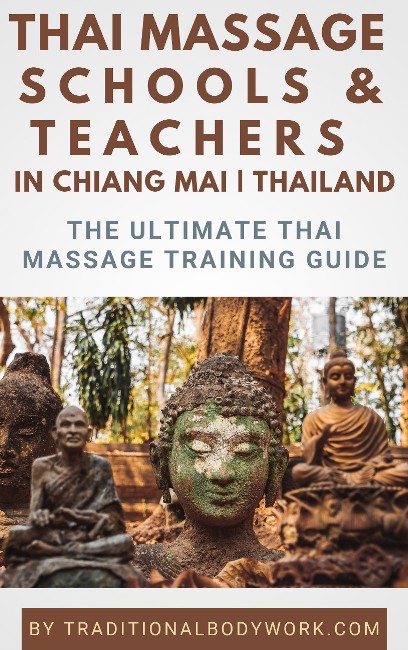 ---
Esoteric Yoga – Weekly Classes @Mahasiddha Yoga
Esoteric Yoga – weekly classes are held every Tuesday, 5.30 – 7.30 PM This course is a genuine spiritual path [ ... ]
January 01, 2020 - January 01, 2021
Chiang Mai, Chiang Mai Province, Thailand
Event Categories
---
Traditional Thai Massage Beginner's Course | Starts Every Monday @Sunshine Massage School
A new Thai Massage beginner's course starts every Monday of every week (all year long) and runs for 2 weeks [ ... ]
January 01, 2020 - January 01, 2021
Chiang Mai, Chiang Mai Province, Thailand
Event Categories
---
Tantra Intensive – Weekly Classes @Mahasiddha Yoga
Tantra Intensive – weekly classes are held every Thursday, 5.30 – 8.00 PM Join for the weekly class to see [ ... ]
January 01, 2020 - January 01, 2021
Chiang Mai, Chiang Mai Province, Thailand
Event Categories
---
Thailand Study Adventure with Blue Lotus
Blue Lotus Thai Healing Studies in Chicago was founded by Paul Fowler and Paul Weitz. They follow and share the [ ... ]
January 11, 2020 - January 26, 2020
Chiang Mai, Chiang Mai Province, Thailand
Event Categories
---
Level 1 Intensive Certificate Training
Alchemy of Touch presents From Pain Body to Bliss Body, Transformational Bodywork Training for Personal Growth & a Professional Career. [ ... ]
January 17, 2020 - January 27, 2020
Koh Phangan, Surat Thani, Thailand
Event Categories
---
Instructor Certification Training
Week 1 of the Instructor Training Retreat, a Training certification program with Master Mantak Chia and Senior Instructor Team, with [ ... ]
January 19, 2020 - January 25, 2020
Chiang Mai, Chiang Mai Province, Thailand
Event Categories
---
Thai Massage with the Feet @Sunshine Massage School
In this course with Ralf Marzen you will learn how to give a complete Thai Massage using only your feet. [ ... ]
January 20, 2020 - January 24, 2020
Chiang Mai, Chiang Mai Province, Thailand
Event Categories
---
Neo Tantra Massage. Yoni and Lingam Massage @Tantra Movement School
Neo Tantra Massage. Yoni and Lingam Massage @Tantra Movement School, Koh Phangan, Thailand. More info about this course at the [ ... ]
January 20, 2020 - January 22, 2020
Koh Phangan, Surat Thani, Thailand
Event Categories
---
Tantra: Presence, Vulnerability and Meditation | Samma Karuna
Tantra: Presence, Vulnerability and Meditation Intimacy and Relationships Tantra, the path of Love and Acceptance offers the possibility to realize [ ... ]
January 23, 2020 - January 25, 2020
Koh Phangan, Surat Thani, Thailand
Event Categories
---
Traditional Thai Yoga Massage Beginners Course with Andrea @Sunshine Network Center
Traditional Thai Yoga Massage Beginners Course with Andrea More info about this course is available at the Chronological List of [ ... ]
January 24, 2020 - February 04, 2020
Huey Nam Rin, Chiang Rai Province, Thailand
Event Categories
---
[ 1 ]
[ 2 ]
[ 3 ]
[ 4 ]
[ 5 ]
[ 6 ]
[ 7 ]
[ 8 ]
[ 9 ]
[ 10 ]
> Next
>>