---
---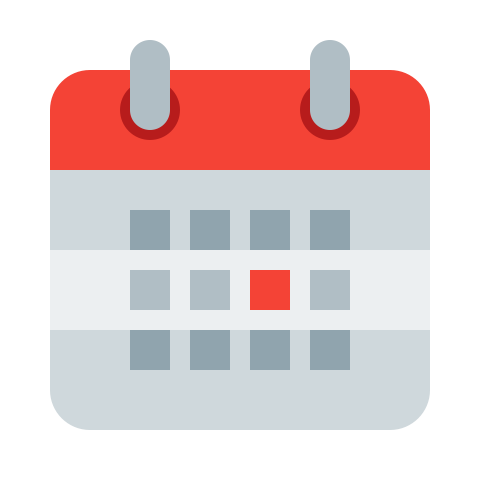 November 23, 2019 - December 17, 2019
Bangkok, Thailand
Event Categories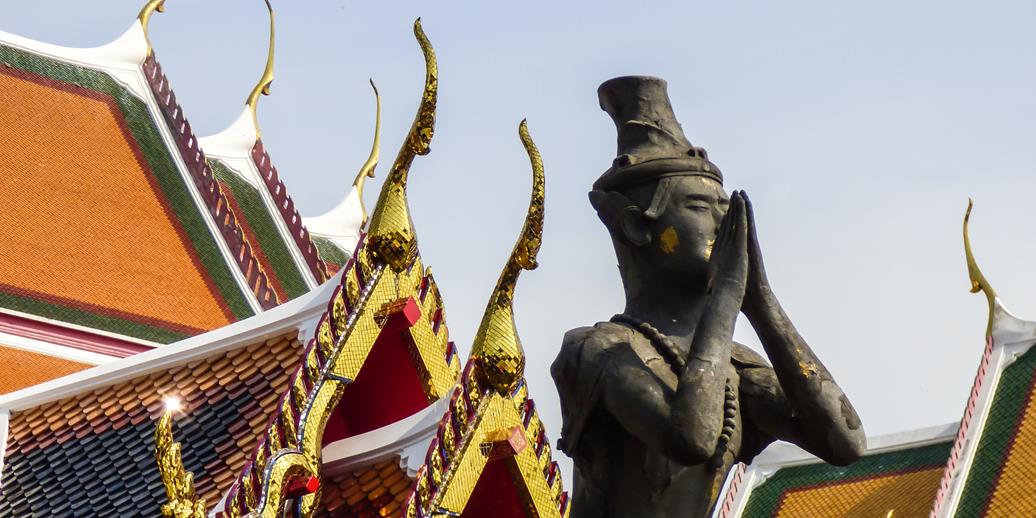 The Thai Healing Art Institute (also known as the Boulder Thai Massage School) has a branch in the USA (Boulder, Colorado) and in Thailand (Bangkok). The school is run by Thai natives and offers a variety of Traditional Thai Massage and related training courses.
From Nov 23 to Dec 17, 2019 the school organizes a study trip in Thailand to learn Thai Herbs and Tok Sen Massage or Thai Medical Massage. An additional tour across Thailand is optional.
Itinerary*
Nov 23 : Departure from the USA.
Nov 24 : Arriving in Bangkok around midnight.
Nov 25 : Relax 1 day in Bangkok.
Nov 26-30: Learn about Thai Herbs, make products with herbs and how to use them in treatments, Wai Kru ceremony.
Dec 1 : Relaxing day, tour in Bangkok.
Dec 2-6 : Thai Massage Advanced Techniques.
Dec 7 : Group 1 flies back to the USA.
Dec 7-15 : Group 2 joins the tour across Thailand.
Dec 16 : Last day in Bangkok.
​Dec 17 : Back to the USA.
* Final plan might be adjusted based on the group.
– Group 1 is Training only
– Group 2 is Training and Tour
– Only taking the tour is possible also.
– Limited to maximum 9 persons.
For more detailed info and pricing check out the institute's website at Learn Massage in Thailand.
Learn more about the Thai Healing Healing Art Institute, Boulder Colorado.
---
Find more Events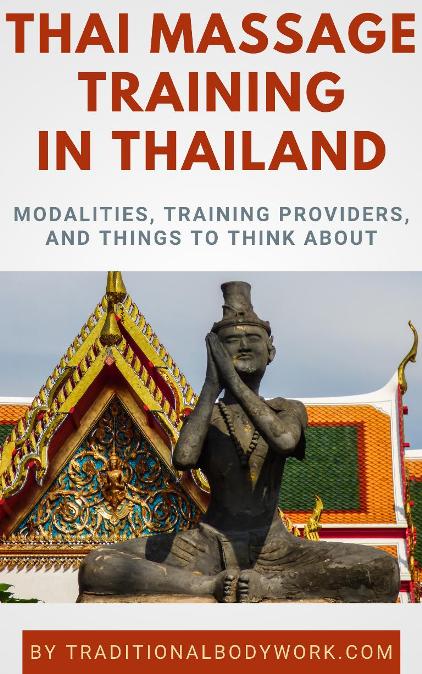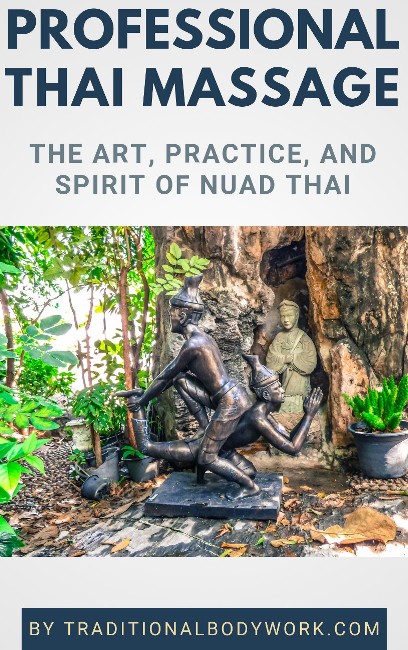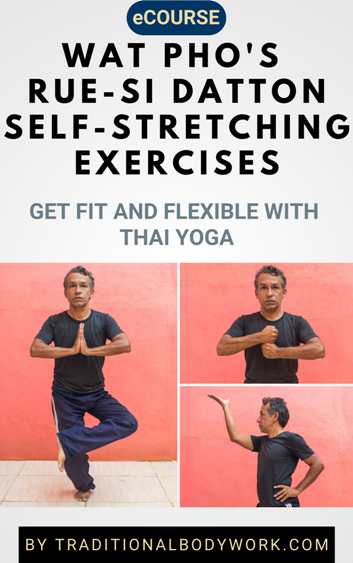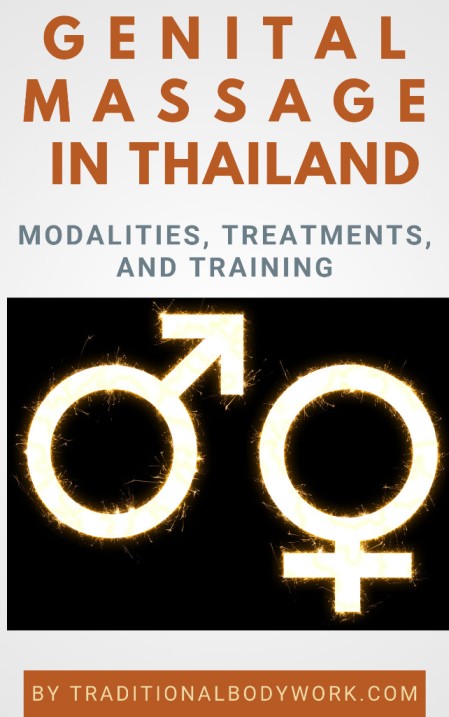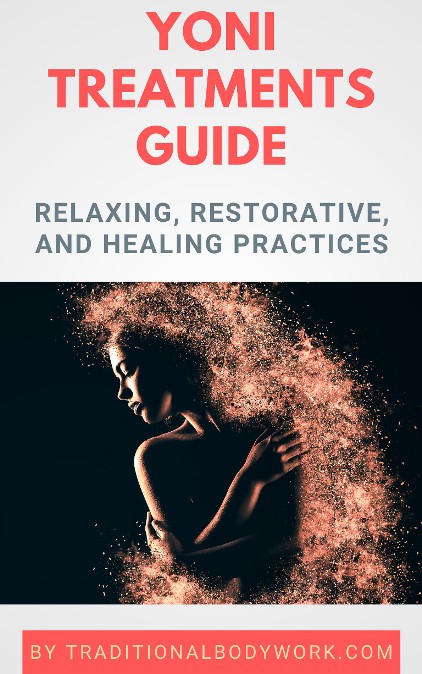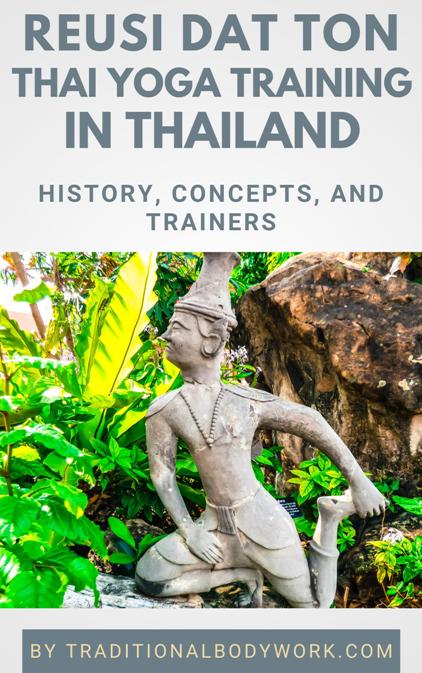 ---
Traditional Thai Massage Beginner's Course | Starts Every Monday @Sunshine Massage School
A new Thai Massage beginner's course starts every Monday of every week (all year long) and runs for 2 weeks [ ... ]
January 01, 2020 - January 01, 2021
Chiang Mai, Chiang Mai Province, Thailand
Event Categories
---
Tantra Intensive – Weekly Classes @Mahasiddha Yoga
Tantra Intensive – weekly classes are held every Thursday, 5.30 – 8.00 PM Join for the weekly class to see [ ... ]
January 01, 2020 - January 01, 2021
Chiang Mai, Chiang Mai Province, Thailand
Event Categories
---
Esoteric Yoga – Weekly Classes @Mahasiddha Yoga
Esoteric Yoga – weekly classes are held every Tuesday, 5.30 – 7.30 PM This course is a genuine spiritual path [ ... ]
January 01, 2020 - January 01, 2021
Chiang Mai, Chiang Mai Province, Thailand
Event Categories
---
Level 1 Intensive Certificate Training
Alchemy of Touch presents From Pain Body to Bliss Body, Transformational Bodywork Training for Personal Growth & a Professional Career. [ ... ]
January 17, 2020 - January 27, 2020
Koh Phangan, Surat Thani, Thailand
Event Categories
---
Traditional Thai Yoga Massage Beginners Course with Andrea @Sunshine Network Center
Traditional Thai Yoga Massage Beginners Course with Andrea More info about this course is available at the Chronological List of [ ... ]
January 24, 2020 - February 04, 2020
Huey Nam Rin, Chiang Rai Province, Thailand
Event Categories
---
Supreme Inner Alchemy Microcosmic Orbit
The Supreme Inner Alchemy Microcosmic Orbit and Sexual Alchemy (Basic, Healing Love and Tao Yin) Workshop is the Week 2 [ ... ]
January 26, 2020 - February 01, 2020
Chiang Mai, Chiang Mai Province, Thailand
Event Categories
---
Lymph Massage Training Course @TTC Spa School Bangkok
Lymph Massage Training Course @TTC Spa School Bangkok More info about this course at the TTC Spa School Bangkok Lesson [ ... ]
January 27, 2020 - January 29, 2020
Bangkok, Bangkok Province, Thailand
Event Categories
---
The 5 Bodies and Thai Massage
This course is designed to deepen your understanding of Thai massage and of bodywork in general. You will explore and [ ... ]
January 27, 2020 - January 31, 2020
Chiang Mai, Chiang Mai Province, Thailand
Event Categories
---
Dynamic/Rocking Thai Massage @Blue Garden
Dynamic/Rocking Thai Massage @Blue Garden training course at Blue Garden, Chiang Mai, Thailand. More info about this course at Blue [ ... ]
January 27, 2020 - January 30, 2020
Chiang Mai, Chiang Mai Province, Thailand
Event Categories
---
Aspects of Love. Module 2/4 @Tantra Movement School
Aspects of Love. Module 2/4 @Tantra Movement School, Koh Phangan, Thailand. More info about this course at the Tantra Massage [ ... ]
January 28, 2020 - January 30, 2020
Koh Phangan, Surat Thani, Thailand
Event Categories
---
[ 1 ]
[ 2 ]
[ 3 ]
[ 4 ]
[ 5 ]
[ 6 ]
[ 7 ]
[ 8 ]
[ 9 ]
[ 10 ]
> Next
>>