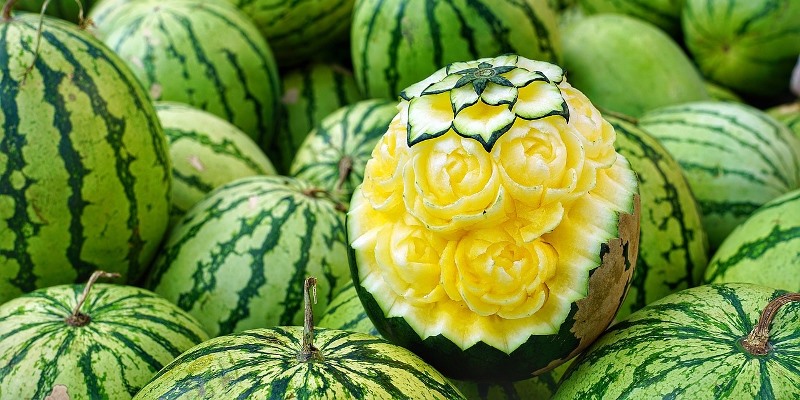 Thai Fruit & Vegetable Carving (known in Thai as Kae Sa Luk) is a Thai traditional art that needs precision, application, meditation, and personal skill. Fruit Carving has been (and still is) a respected art in Thailand for already hundreds of years.
Originally, Fruit Carving was used only to decorate the dining tables of the royal family. Today, this art is still a popular custom practiced intensively during the well-known Songkran festival and it has been increasingly used by chefs (foreign and Thai) to simply decorate and beautify their plates.
Oddly enough, Thai Fruit & Vegetable Carving classes are not so common to be found in Thailand in general.  However we've spotted 5 schools, institutes and academies in Bangkok that offer in-depth courses and training in this beautiful art:
Bangkok Thai Cooking Academy
The Bangkok Thai Cooking Academy, which has branches in Hua Hin and Phuket as well, offers many different options of Thai Cooking courses. They include Vegetarian and Vegan classes and extensive Fruit & Vegetable carving courses for beginners (5 days), and an advanced course for those who want to study further (10 days). They also offer private Thai cooking classes, Chef training courses, and Pastry & Bakery courses.
Siam Carving Academy
The Siam Carving Academy offers exclusively Thai fruit and vegetable carving courses. There are many options of classes to choose from, such as the Casual Carving classes (1 day or half-day classes), and the professional courses, divided into Basic, Intermediate and Advanced (each with 3 days duration). You can also take the Master Class course, with a duration of 9 days which includes all previous courses back to back.
May Kaidee
May Kaidee is owned by May (Sommay Jaijong), who runs vegetarian and vegan restaurants and cooking schools in Bangkok and Chiang Mai (and abroad). She offers a wide variety of cooking courses and classes, including specialties such as Raw Vegan Thai recipes, Soy Milk and Desserts and how to make Tofu. In addition, May Kaidee also offers Thai classical dancing and Thai Massage courses.
Thai Chef School
The Thai Chef School offers a wide range of professional training courses in Thai cuisine, including Fruit and Vegetable carving classes, which are in fact part of their Thai Culinary Professional Training course – but you can schedule them separately as well. The school also has exchange student programs and internships available.
ITDA Center
The ITDA Thai Art and Culture Center was created to provide knowledge about Thailand and the Thai People, to propagate Thai culture and to teach Thai culture to new generations as well as foreigners. They offer many options of Thai Fruit & Vegetable Carving classes, from basic to Advanced.
Related Articles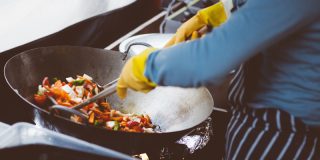 Thai Cooking and Cuisine – Thailand's Delicious Business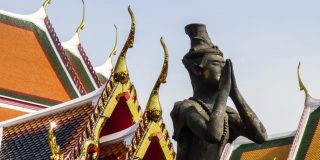 Thai Arts and Culture Center Training Courses in Thailand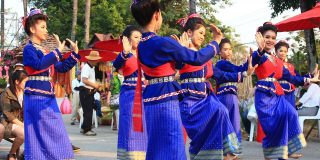 Thai Dance Schools and Classes in Bangkok
---
Featured Topics