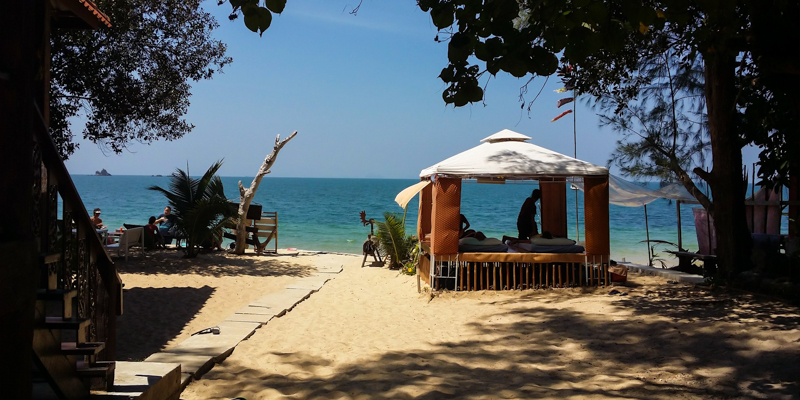 For ten years now I've been going forth and back to Thailand yearly, sometimes staying a month, sometimes a few months, sometimes quite a bit longer. In fact, I always went to Thailand to study Thai Massage and Reusi Datton, well—except then for the first time when I was just a "normal tourist" backpacking through South-East Asia.
For most nationalities it's rather easy to enter Thailand, but if you'd like to stay for a longer period you'll find out that things become quite a drag. To be clear, the Thai government has a strict visa/immigration policy. It all seems a sort of relaxed, but that's basically only if you go for a (holiday) period less than a month. Prolonging your stay for another 30-days on the spot is possible and doable (costs about 2,000 Baht), with some cash, some paperwork and a "valid reason." But then, after that…. it simply becomes annoying.
Remember that in any case there's no real "formal procedure" you can count on when it comes to staying more than 2 months in a row in Thailand. Every other Thai consulate abroad and immigration checkpoint has its own ways, its own prices, its own paperwork requests (and not seldom its bribery methods).
For re-entering Thailand with an extended visa (2 months or longer), make sure to always have more than 20,000 Baht to show at a border, or at a consulate, either in cash or being able to withdraw it with a bank card. Make sure also to have some extra cash money for bribes when crossing the border (or on the road). Don't worry… the many men-in-the-middle (like for instance your visa-run minivan driver) will help you to do the bribes smoothly.
Another thing to keep in mind is that it's wise to be able to show a travel ticket out of Thailand. It's not always asked for when re-entering Thailand, but it do happens.
Okay then, let's take a look at how it works and what your options are if you want to stay and live in Thailand for a longer period, say—long-term. Mind that, like in every country, rules, regulations and laws change, so don't take what we're saying here for face value and check current state of affairs with a Thai consulate or with other sources on the Internet.
Getting Married
Well… that's perhaps the best way for a permanent residence (if you love the person you're marrying with), but it's an incredible amount of paperwork and mind that even in that case you will need to do a yearly so-called visa-run (I've been told recently). A visa-run means leaving the country to another (neighboring) country to get a (payed) new entry-stamp at a Thai consulate there and then re-enter Thailand.
Visa-runs
As explained above, a visa-run means leaving Thailand (when your visa is about to expire) going to another country, getting a new entry-stamp to re-enter Thailand. This can be done at a Thai consulate for long-stay visas (2 months or longer) or at the border itself (in the  case of land-crossings most of the time for only a 14 days stay in Thailand).
In Thailand, many travel agencies offer 1-day visa-runs going to Malaysia, Laos, Myanmar or Cambodia to re-enter Thailand the same day. It will cost you, apart from the re-entry stamp (which most of the time is about 2000 BAHT at a consulate and often for free when re-entering immediately for a shorter period).
Generally you can apply at a foreign Thai consulate for an extra 2 months staying permit. This can be done several times, but as said, it's a drag, and after a few times Thai immigration officers will start to ask questions (which often can be waved away with some money under the table).
Study Visa
Acquiring a study visa (called ED visa or Education Visa) is an elegant way to stay longer legally (from months to even longer than a year), without things being too much of a hassle. Thai Language and Culture schools and even some Thai Massage schools offer the possibility to apply for an ED-visa if you take courses with them. Yet, often you will need to leave the country at least one time to get your Non-Immigrant ED Visa at a foreign Thai consulate.
Work in Thailand
Another possibility is working in Thailand. However, it must be a job the Thai cannot do themselves (or which is in great demand) like teaching English or jobs in Information Technology. Mind that getting a work permit is a lot of bureaucratic hassle going forth and back to Thailand, but when done and set after about 3 to 6 months, you might be able do prolong your Non-Immigrant Visa "B" without too much trouble in the country itself. At least… you make money in Thailand which then a sort "makes up for the bullsh*t."
Retirement
If you have a retirement income, you may apply for a long term residence (depending on the amount of your monthly pension). The permit you will need to apply for is called a Non-Immigrant Visa "O".
Investment
Well, if you have enough money to open a business in Thailand and hire Thai employees (a must), that will do the job. Mind that you always need to have a Thai business partner who will be 51% owner of the company you paid for… Yep!
Overstay and Stay Illegally
One can simply try to overstay (after your visa expires) and pay a fine when leaving the country or get imprisonment. You might think this is a joke, but I've met many, many foreigners who simply overstayed. It's dangerous and a burden, but it's done. Mind that I do not recommend this option!
Related Articles
Thai Massage Training Courses and Teaching English in Thailand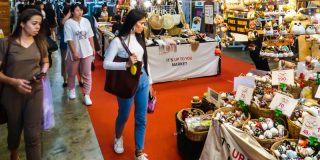 Paradoxicracy: An Essay on Thailand – Part 1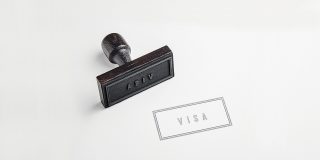 Thai Massage Student Non-Immigrant ED Visa for Thailand
---
Featured Topics