---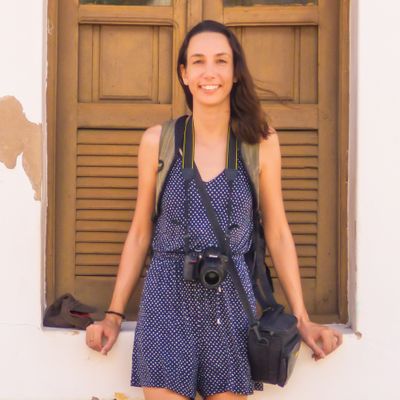 Helissa loves to travel and experience other cultures. She has a Master Degree in History, has taught English in Brazil and in Thailand, and she is a heartfelt admirer of Thai Massage.
Apart from being a co-founder of TraditionalBodywork.com, she's also a passionate photographer who has a collection of photographs and digital art pieces of the beautiful Buddhist Temple Wat Pho in Bangkok, among other pictures of Thailand and other countries, available to be purchased.
Redbubble
Redbubble is a "print on demand" service. It offers great images from artists around the world that can be printed on a variety of products. You can buy mugs, throw pillows, wall art with different sizes and framing, and many other products with the picture of your choice.
If you'd like to see the complete collection Helissa offers, just visit her page on Redbubble and check it out.
Shutterstock, Adobe Stock, Alamy
Those who'd like to illustrate their blog, website or magazine with some nice images (not only from Thailand), can also license a variety of pictures on Shutterstock, Adobe Stock, or Alamy.
You can also follow Helissa's work on Instagram.