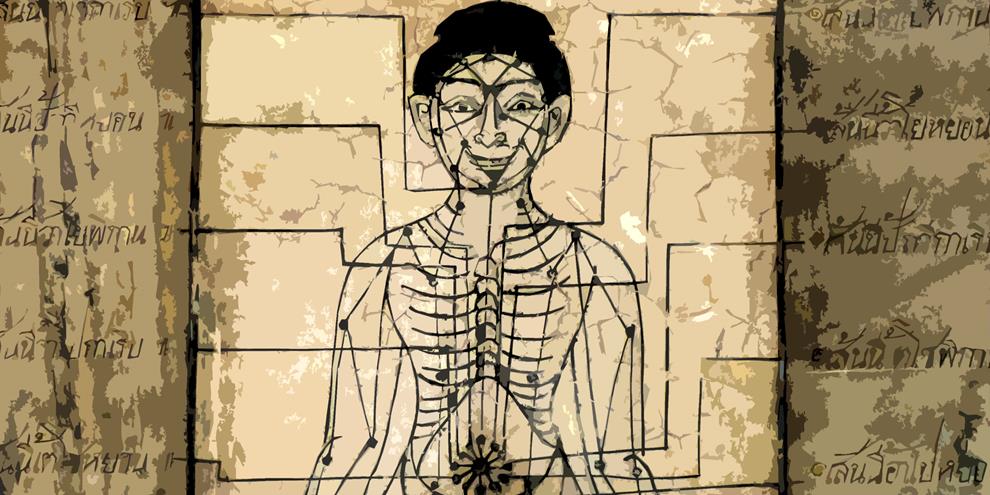 A series of sayings, proverbs, and aphorisms about Thai Massage.
In this work we should always be true to ourselves. True to this initial flame that set our hearts on fire. True to the real spirit of our passion. If we just go for the money, for status or for fame, we will gradually loose our gentle touch—and finally our souls.

Table and Chair Thai Massage remind me a bit of Matthew 7 verse 9 in the Christian Bible: "Which of you, if your son asks for bread, will give him a stone?"

Basically I don't see any other valid reason for charging my clients, solely then to invest my earnings in improving myself as a practitioner.

When we've finally found the tools we want to work with, inevitably a certain sense of urgency arises. We start realizing that time is our only and biggest enemy. And to fight time—we need to make her our friend.

On this road to perfection—to victory over ourselves, we of course meet some co-warriors. But in the end, face to face with the final clash and with the last barriers in sight, we can only fight alone. It's our war, it has always been— and it must be our victory.

In fact, we're just looking for this perfect Thai Massage sequence. The sequence of sequences so to speak. The one that will do the job. But someday we might come to the recognition that the supreme sequence is having no sequence at all. That sequence however, can neither be learned nor taught, but only shared.

If we want to become excellent practitioners, we definitely need to keep our little Devils inside satisfied. It's all about balance. I would recommend to nurture at least one bad habit excessively—smoke, eat meat, or stuff yourself with plenty of chocolate.

I have no doubt there is work to do. A very special kind of work. But it's physical, tangible, real work—and very, very serious.

It would be rather ambiguous to make a method out of Thai Massage. The problem in creating guidelines is that they'd get systematized into rules eventually. Those rules then become the so-called "magic pill." And that would be ridiculous—somewhat like a doctor who prescribes the same recipe to every single one of his patients.
---
---
---
---