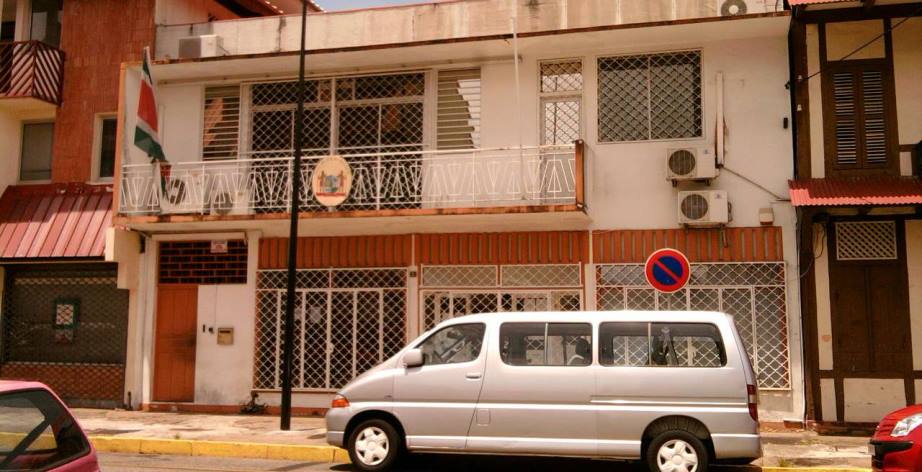 © Image from TraditionalBodywork.com | Surinamese Consulate in Cayenne
October 8th, 2011. I'm now four days in French Guiana. Over a couch-surfing contact, I've found a place to stay in a kind of community in the interior, near a village called Macouria. I'll spare you the details of arrival in French Guiana and the subsequent travel from the airport to the community, but let's say just this: it wasn't that easy.
It's now 9:25 in the morning, and I am in Cayenne, the capital city of French Guiana. I left the "bush-house" at about 6:45. I'm actually here to pick up my visa for Suriname (French Guiana's neighboring country) at the Surinamese consulate. I filed a visa request two days ago. Unfortunately, even ex-Surinamese need a visa to visit their home country.
Cayenne. If you'd like to have a spontaneous depression — or give it to someone — I'm sure Cayenne is the right place to be. No doubt. It's just a very, very sad place. So many buildings in ruins, an uninteresting architecture and city build-up, unemployed Creoles just sitting around, and the white French population from Metropole France (mainland France) going about while being paid excessive salaries, meanwhile trying to fight and cope with the Green Hell (L'Enfer Vert).

Our eBook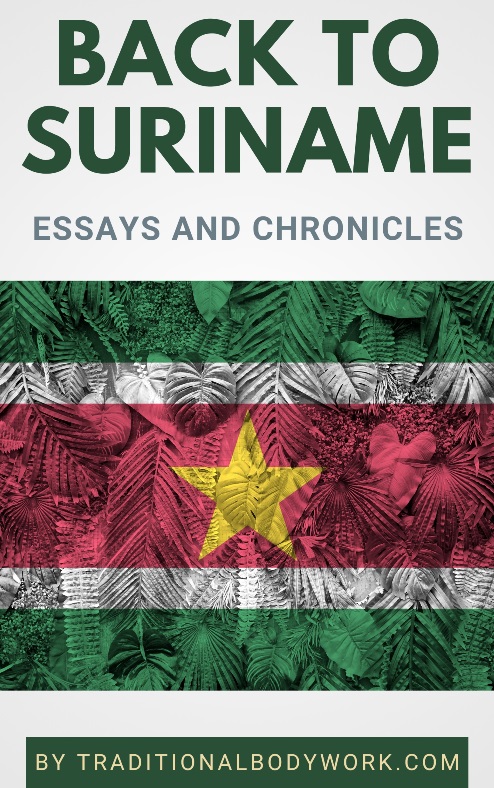 It's sad, but it is what it is. France doesn't structurally invest in French Guiana. There are many reasons to that, but I will not discuss those now, as it would take me another hour to detail on the topic.
Nevertheless, there are French already living a long time in the country and just loving it. But in most cases they love the country, but not Cayenne. Anyway, I'll get my visa this afternoon at 15:00, and then I'm heading back to the "country-house" by getting me a ride from one of the community members at around 17:00.
I'll leave at Saturday to Paramaribo (the capital of Suriname), and I will be hitchhiking. Regular transport options here in French Guiana are expensive, irregular, unreliable, and the place where I stay is already situated in the direction of the towns of Saint-Laurent and Albina, the border with Suriname, where I will cross the Maroni river (Marowijne river) by pirogue (called korjaal in Suriname, which is a kind of long, narrow wooden canoe), to finally get into Suriname.
If I would want to use the public transport system I should first go back to Cayenne and make a big detour. And actually, hitchhiking in French Guiana seems to be very common, exactly because public transportation lacks. I checked with the locals here and they say it's a safe way of travelling, especially along the coast line (Le Littoral).
I'll go Saturday as I'll be first helping out here to do some work on the land tomorrow, near the so-called carbet (the paradisiacal bush-house). You get some, you give some, isn't it? Besides that, it makes a better timing for my cousin to welcome me in Paramaribo as she's working during the week.
But anyway, I learn an incredible lot here from the people living in the forest. I try to suck in all the knowledge and experience they have here, and — I have a million, billion questions. How it is to live here? What are the problems, what the benefits, and so on. You know, I have lived in the tropics, in Suriname, but only as a boy, and still, I must admit: I'm amazed by the dazzling, abundant, and constantly buzzing and bustling life around me.
This living, harmonious creature called a tropical jungle. The Amazon. It's just incredible. A giant orchestra of plants and animals. So many sounds, so many colors. So many little, and sometimes also bigger dangers and challenges.
Everything is remarkably diverse, huge, awe-inspiring, and there are so, so many birds and insects flying around. When living in huts as they do here, it's a kind of constant battle with nature. One tries to live in harmony with the animals and the bush, and tries to keep one's home safe and sound against the overwhelming power of the forest.
The humidity is just "killing." Everything is wet and stays wet, and only dries up when in contact with direct sunlight. The heat and humidity are far more intense than I ever experienced in India or Thailand. I think only parts of Malaysia, Indonesia, or Africa might come close to the Amazon. Well, it's all very impressive. I wouldn't want to have missed this for the world.
---
---
Related Articles