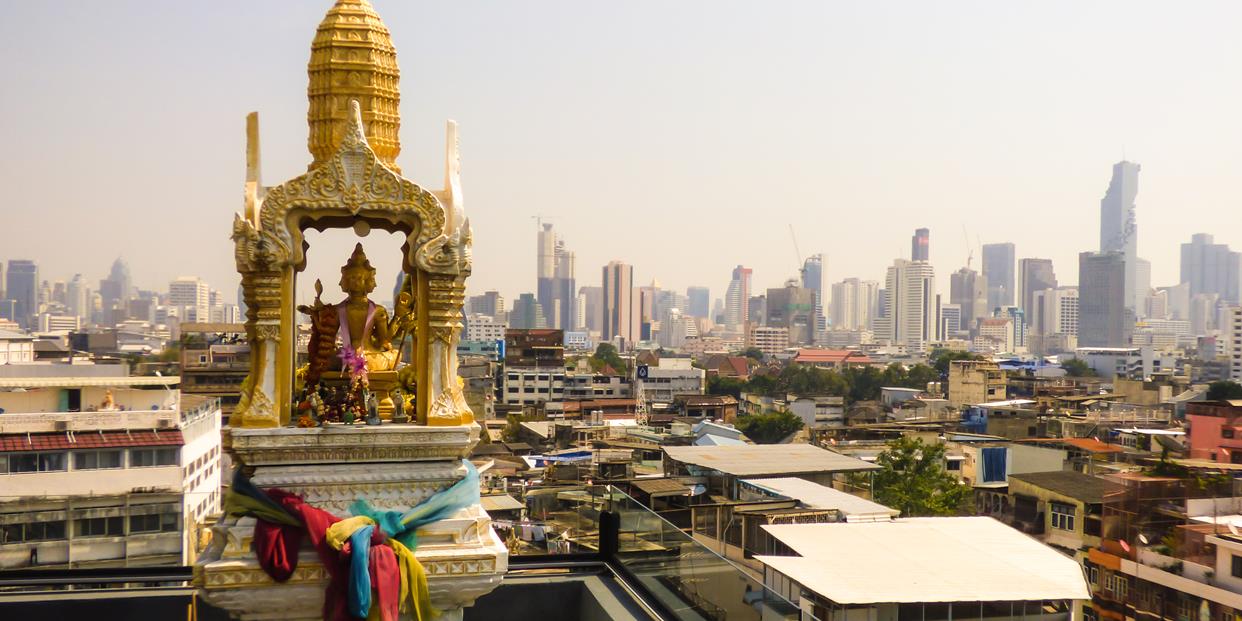 In Bangkok, Thailand, vind je meer dan zeventig Thaise Massage scholen en trainers die toegankelijk zijn voor buitenlanders. Dat is iets minder dan het aantal Thaise Massage opleiders in Chiang Mai (ongeveer honderd), maar nog steeds een heleboel. In dit artikel kijken we naar wat en wie de beste Thaise Massage scholen en leraren in Bangkok zijn.
Hoe beslissen we wie de besten zijn? Dat is natuurlijk volkomen subjectief, omdat dat afhangt van wat een student nodig heeft, wil, prefereert en kan. We hebben besloten naar de internationale reputatie van een school of trainer te kijken, de variatie in het aanbod van Thaise Massage cursussen en opleidingen en organisatorische aspecten.
Uiteraard is dit enkel onze huidige mening, onderhevig aan verandering. Hieronder dan de lijst in alfabetische volgorde:
1. Shewa Spa
Shewa Spa vind je in het bekende Khao San Road gebied, de plek waar de meeste touristen hun vakantie in Thailand beginnen. Shewa Spa biedt zowel massage behandelingen als trainingen aan.
Het aanbod van trainingen is wat beperkt, maar je vindt er wel de meest populaire, zoals de Thaise Massage, Thaise Voetmassage, en de Thaise Oliemassage. Alle cursussen duren 5 dagen met een totaal van 20 uur.

shewaspa.com

facebook page
2. Baimint Spa Akademie
De Baimint Spa Academy heeft een breed aanbod van Thaise Massage, Thai Spa en Westerse massage cursussen en opleidingen, maar ook bijvoorbeeld Indiase Hoofdmassage en Balinese Massage cursussen.

facebook page

training-spa.com

baimintspa.com

bsacenter.com

bsamassage.com

catalogspa.com

facebook page
3. Chiva-Som Internationale Akademie
Chiva Som heeft nogal wat prijzen gewonnen als beste Spa Opleider in Thailand. De akademie biedt een enorm scala aan Spa & Wellness trainingen, cursussen en programma's aan. Eerlijk gezegd, een beetje teveel om hier allemaal op te noemen, maar denk aan volledige massage diploma programma's, Reiki, Detox programma's, Thaise Massage, Spa management, Thaise kookkunst, Thaise massage therapie cursussen en nog een hele rits aan Westerse en Oosterse massage cursussen.

facebook page

chivasom.com

chivasomacademy.com
4. Bangkok Thai Massage
Ajahn Yong Kiat is een blinde Thaise Massage therapeut en leraar in de lijn van wijlen Ajahn Pisit Benjamongkonwaree (Pisit Massage School for the Blind). Yong Kiat biedt Thaise Massage therapy trainingen aan voor gevorderden.

bangkokthaimassage.com

facebook page
5. Lek Massage & Akademie
Lek Massage heeft meer dan 10 Spa vestigingen in Bangkok. Behalve de Spa en Wellness instituten heeft Lek Massage een eigen akademie waar bijvoorbeeld de Thaise Massage, Thaise Voetmassage en Thaise Kruidenstempel massage onderwezen wordt.

lekmassagebangkok.com

facebook page
6. Sabai Corner Spa
Sabai Corner Spa Training Center biedt 16 kortdurende cursussen aan voor zowel Thai als buitenlanders. De duur van de verschillende programma's ligt tussen de 5 en 15 dagen. Behalve Thaise Voet massage, Olie Massage, Kruidenstempel massage en ga zo maar door, worden er grondige Thaise Massage opleidingen aangeboden van respectievelijk 60, 150 of 372 uur.

sabaicornerspa.com

facebook page
7. SPA Cenvaree Training Akademie
SPA Cenvaree heeft verschillende Spa vestigingen in Thailand. De Training Akademie vormt Thaise Massage therapeuten met een grondige basiskennis van anatomie, behandelingsmethodieken en spa standaarden. Voorbeelden van cursussen zijn Spa Filosofie en Holistische behandelingen zoals Ayurveda, Thaise Yoga Massage, Hot Stone massage, werken met etherische of essentiële oliën, enz.

spacenvaree.com
8. TTC Spa School
De TTC Spa School is een bekende Thaise Massage school, zowel in Thailand als in de buitenlanden. Biedt gespecialiseerde Thaise Massage training aan, Spa & Wellness cursus modules en excellente therapie cursussen van 38 uur tot zelfs 380 uur (2 maanden). De school heeft vestigingen in Chiang Mai, Bangkok en Koh Chang.

kyodosmile.com

ttcspaschool.com

ttcspaschool.jp

ttcspaschoolkohchang.com

facebook page
9. Watpo Thai Medische Massage School
Natuurlijk mag de beroemde Wat Po Massage School niet missen in dit rijtje. De school maakt deel uit van de Chetawan Health Group en heeft verschillende vestigingen en behandelingsklinieken in en rond Bangkok en in Chiang Mai (Noord Thailand).
Wat betreft het Thaise heling- en lichaamswerk biedt de school een breed pakket aan cursussen aan op het gebied van de Thaise Massage en therapie. Van oliemassage, voetmassage, Thaise Yoga, babymassage, kindermassage tot zwangerschapsmassage. Neem een kijkje op de website om het volledige aanbod te zien.
De vestiging in Salaya is een retreat centrum waar je de Professional Thai Massage for Health cursus (26 dagen) en de Professional Thai Massage Therapy Cursus (5 weken) intern kunt volgen.
De website van Wat Po is overigens wel een beetje outdated, maar ze komen er vanwege hun ijzersterke reputatie mee weg.

watpomassage.com

facebook page

facebook page
10. Yoga Massage School Thailand Metta
De Metta one-man-show van Master Kong is een klein wonder. Hij biedt uitstekende Thaise Massage cursussen aan, expert cursussen en specialisaties in de Thaise Voetmassage en Thaise Reflexologie en Reusi Dat Ton (Thaise Yoga) cursussen voor zowel beginners als gevorderden. Voor alle cursussen kan ook de lerarenopleiding gedaan worden.

facebook page

yogamassageschool.com

Tip!
Voor andere Thaise Massage trainers in Bangkok of in de rest van Thailand, bezoek onze
Thailand Overview Page
.
---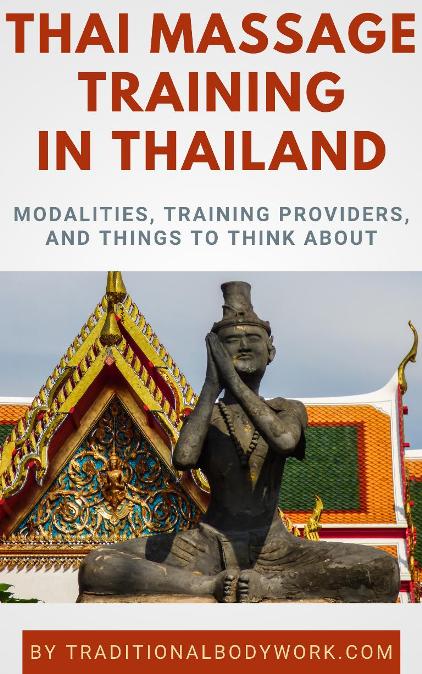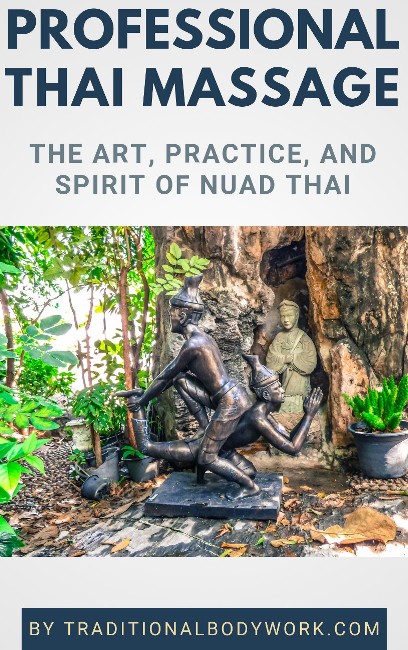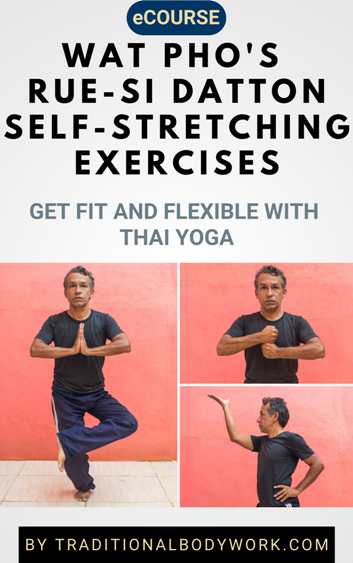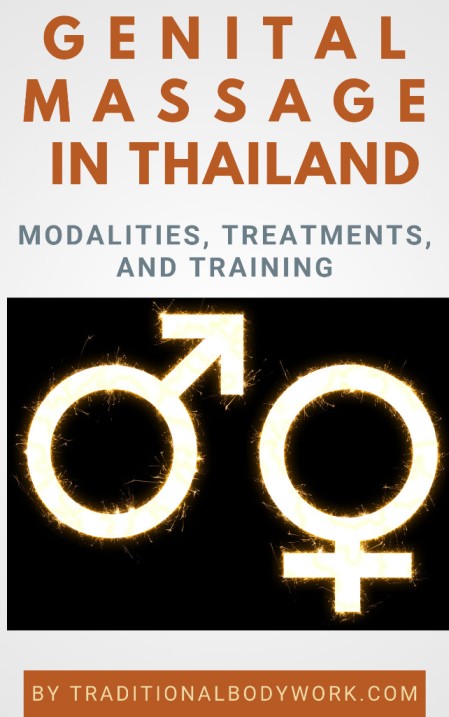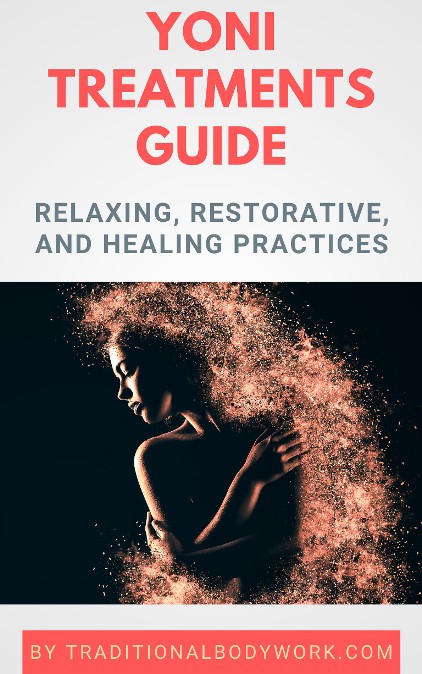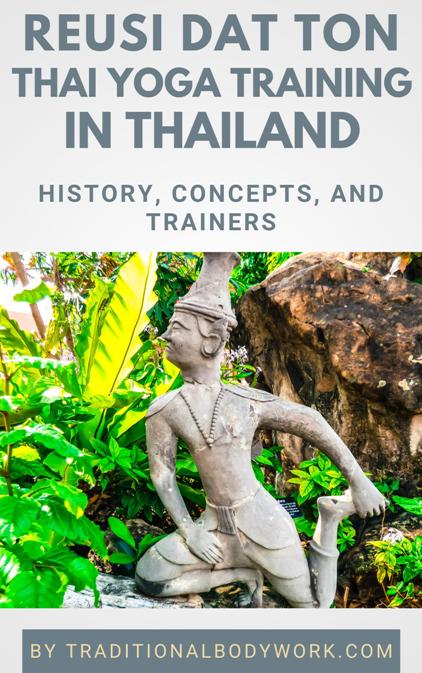 ---
Related Topics